Licensed to broker transactions in Wyoming and Montana and South Dakota. We believe landowners are the stewards of wildlife, food supply, open spaces, and opportunity. We finds no greater reward than bringing a successful real estate transaction together and believe there is no substitute for boots on the ground, sincere relationships, and a quality team. We understand the emotional and financial impact this process has on the Buyer and the Seller. We are ready to go to work for you and are just a call, text, or email away.
---
1031 Exchange • Large to Small Parceling • Grazing and other Leases • Easements and other Agreements • Water Rights and other Due Diligence • World Wide Marketing and Negotiating • Hunting, Fishing and Conservation • Production and Carrying Capacity • Title and Escrow
---
Charlie Powers
Owner/Broker
Call or Text: 307-217-2777 Email: charlie@powerslandbrokerage.com
Charlie has been working with land, natural resources, and livestock since being raised on the family's fifth generation ranch in Wyoming. He has unparalleled firsthand experience with production agriculture, timber harvest, subsurface development, water rights, and conservation agreements. He is currently licensed in Wyoming, Montana, Idaho, South Dakota, and Alaska. Charlie has personally negotiated over 500 real estate transactions ranging from commercial to residential to ranch totaling over a billion dollars in value. Each transaction is the moment for Buyers and Sellers to achieve personal goals including 1031 exchange, legacy management, lifestyle change, and return on investment. Charlie has a passion for working with landowners as they work diligently to balance use with opportunity.
Growing up as a ranch kid he saved for college from 4-H and FFA projects, fence building contracts, and other Ag related work around Lusk, Wyoming. After earning a Bachelor in Business from the University of Wyoming, he and his wife sought adventure in Alaska. He owned a wilderness lodge and a commercial fishing operation on Kodiak Island. Charlie then cut his teeth in real estate representing the third largest builders in the Anchorage Mat-Su Vally with over 55 new construction sales a year earning him the distinction of the highest grossing sales agent for Remax in the state of Alaska.
Charlie was then recruited to be Vice President for Koniag, Inc., an Alaska regional native corporation with gross sales of $180M annually and owners of 300,000 surface acres and 800,000 subsurface acres. He was responsible for 120 mmbf of timber sales; $56M in conservation easements; a large-scale armor stone quarry; mineral exploration; and construction of a corporate headquarters office and the Kodiak Brown Bear Center. Charlie is the Owner-Broker of Powers Land Brokerage, LLC which is positioned as the west's premier working ranch real estate company. Charlie enjoys helping the brokerage's incredibly tallented staff in every transaction and bringing industry leading resources to ensure the best possible service to our valued clientel. He personally brokers $30-$70M in sales in multiple ranch transactions involving 40,000+ acres on an annual basis.
Charlie and his family live in Sheridan, Wyoming where the home office is located. His wife Kathy, is principal of Big Horn Elementary. Together, they have two boys one of whom is a Second Luetinent in the United States Air Force and the other very accomplished in sales. Charlie has reputation for being honest, hardworking, and determined. Charlie is an avid outdoorsman and sports fan. He always puts his clients' interests first and works with community and industry to move important initiatives forward. He believes in an honest days work and the value of a sincere handshake.
KERRY POWERS
Strategic Partner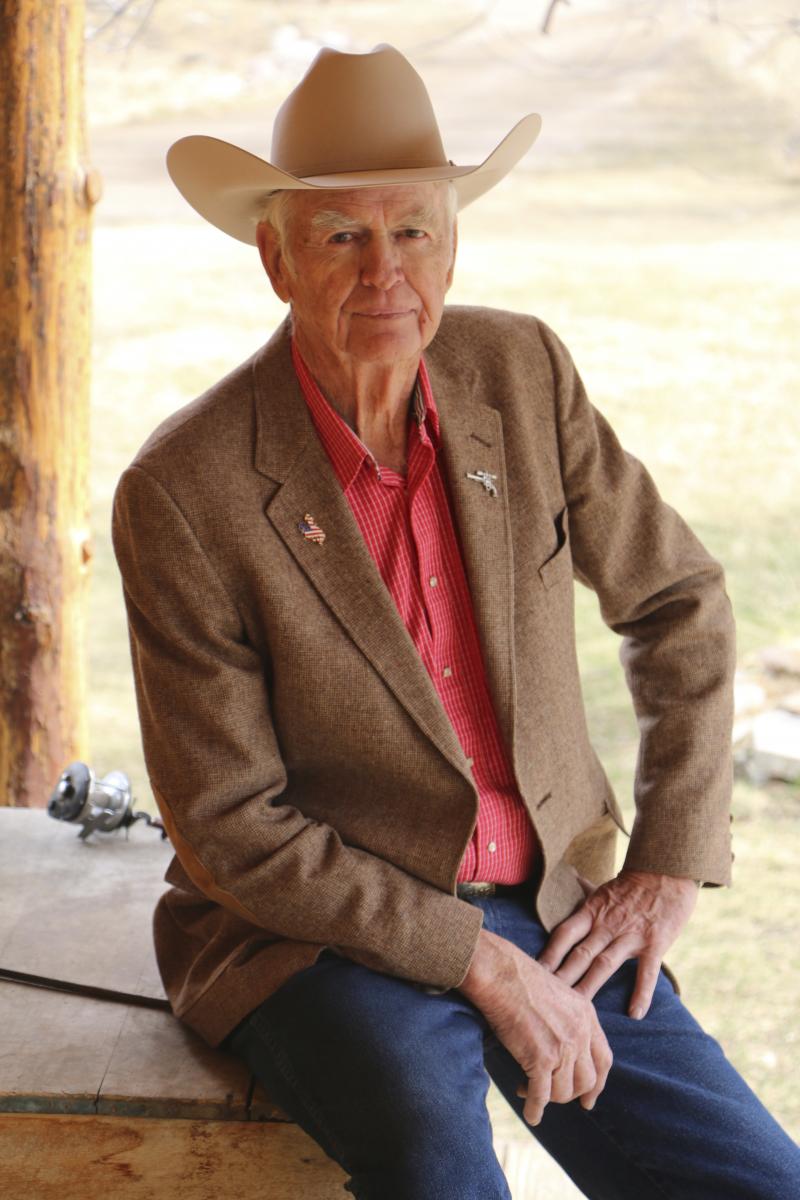 Kerry is the founding owner of Squaw Mountain Consulting, LLC. Kerry has been committed to improving farm and range land since receiving his Bachelors in Forestry, Outdoor Recreation, and Resource Managment from Colorado State University. He has worked with numerous boards, commissions, and producers to pioneer effective resource conservation practices. His knowledge of soil and range composition and how to maximize a property through sound management practices is unparalleled. He has worked in both the private and public sector in nearly every aspect of land ownership: •NRCS District Conservationist •Wyoming Game and Fish Commissioner •Chairman Platte County Conservation District •Wyoming Animal Damage Management Board •Right of Way Agent for Union Pacific Railroad •Past Owner-Broker Cedardale Properties, LLC •Wyoming Stock Growers Association.
Kerry was raised along the Big Horn Mountains in northern Wyoming and Southern Montana. He has fond memories of jumping south bound trains to work on his grandfathers farm outside Sheridan and participating in buffalo hunts on the Big Horn Mesas. Kerry was active duty in Libya and Iran while serving his country in the United States Army as a certified topographic surveyor.
Upon his return to the states he married Clara Rietz and they started their family on their ranch west of Wheatland, Wyoming. The Powers family eventually moved around the state of Wyoming during his tenure as a District Conservationist for the Soil Conservation Service. Kerry then retired from civil service and applied his experience with landowners in the private sector as a consultant. He also became very active in many boards that are charged with managing resources.
Kerry and Clara live and work on the family Ranch, which supports 100 cow calf pairs. Kerry applies the conservation and enhancement strategies he has honed over the years. Squaw Mountain Consulting works with lenders in valuation services; land owners with range inventories; and other professional assessments of how to make the land work for production, wildlife, and generational ownership.
Kerry Powers
Sales Associate
Raised in the village of Old Harbor, Alaska, Kerry was fortunate enough to learn the inner workings of the start-up and sustainment of rural lodges, like Sitkalidak Lodge.
Through these childhood experiences, Kerry has a unique position in Alaska real estate. His passion is being able to follow through the life process of Alaskan lodges and witnessing the lifestyle, commitment and devotion shared in each experience.
Kerry is experienced in what it takes to maintain rural ranches from many years of hard work alongside his father, Charlie Powers, at their family ranch located in Wheatland, Wyoming. Kerry graduated from the Air Force Academy in Economics and has years of active-duty experience.
Kerry currently resides in Alaska and says he "loves to do anything and everything Alaska, especially tight lines."
Scott Crosby
Sales Associate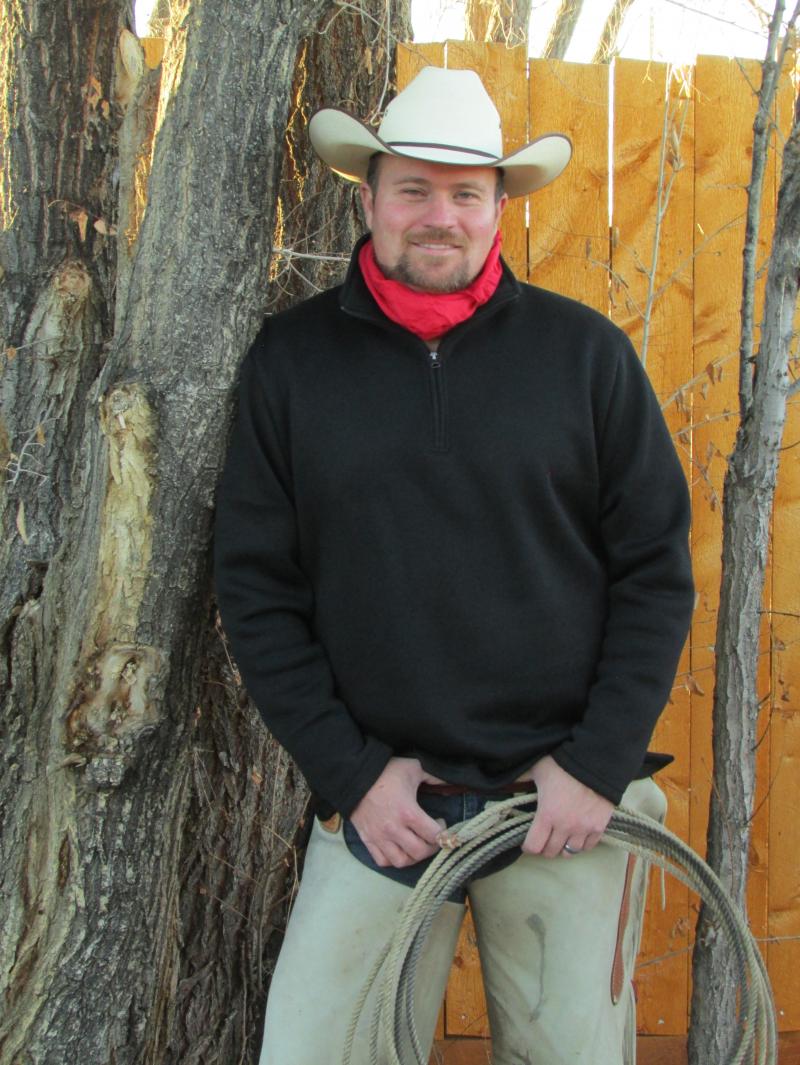 Call or Text: 307-272-7421 Email: scott@powerslandbrokerage.com
Scott is a 5th generation farmer and rancher. He grew up on the back of a horse and in the seat of a tractor. These experiences have taken him from land in the Big Horn Basin to the top of the BIg Horn Mountains where they run cows. Scott is the youngest of four boys and worked side by side with his brothers on the family farm and ranch. The ranch consists of Black Angus cows and on the farm they grow sugar beets, malt barley, wheat, alfalfa, alfalfa seed, corn and at times sunflower seeds. He has gained valuable experience in agriculture and understands what it takes to make an operation work and be successful.
Scott earned a Bachelor's Degree in Agricultural Business/Economics from BYU-Idaho and a Master's In Business Administration from the University of Utah where he met his wife Valerie. Upon receiving his MBA, he went back to work on the family farm and ranch and traveled across the country teaching producers about risk management in agriculture both on the production side and the financial side of an operation. This work has taken Scott to over 25 different states where he has talked to countless producers about their concerns in agriculture from cranberry and rice producers to all commodities in between. Once his family started to grow he decided he wanted to be home more so he became a Certified General Appraiser and is licensed in Wyoming, Montana, North Dakota and Idaho. He specializes in agricultural and recreational properties. Through this work he stays busy and informed on what is impacting the value of land and what is most important to sellers and buyers in the market.
Scott and his family live in Cowley, Wyoming. Cowley is located towards the top of the state of Wyoming and is where Scott grew up. He and his wife Valerie have 4 children (Layla 11, Gary 8, Jill 4, Lucy 2). His family is the most important thing to him and brings him the most happiness in life. Scott is involved in his local community from coaching sports of all ages to serving on the Cowley Town Council.
Matt Paulus
Sales Associate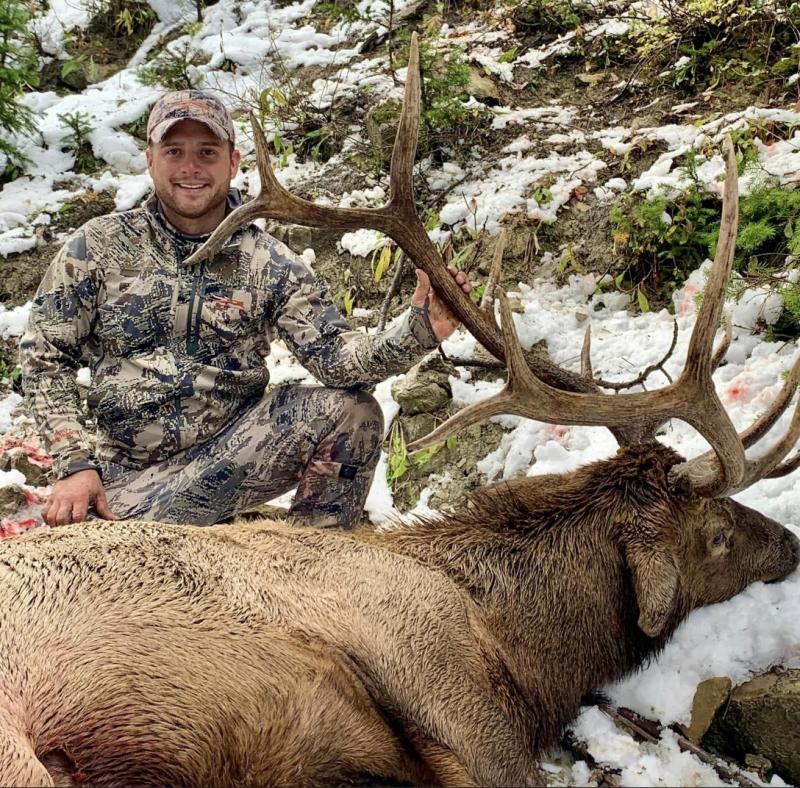 Call or Text: 307-210-8787 Email: matt@powerslandbrokerage.com
Born into a 4th generation farming family in Ohio, Matt grew up in the agricultural belt of the Midwest. Some of his earliest memories are of riding in tractors and exploring the vast crop fields on his family's farm. Matt was involved in 4-H and learned the definition of hard work at an early age.
After graduating from college, Matt and his wife, Chelsea, moved to Alaska where he worked as a high school teacher and fishing guide during the summers. During his ten-year guiding career, Matt spent thousands of days in the backcountry of Alaska where he would often see more bears than people in a day. These trips taught him the value of relationships and trust as he and his clients relied on each other to keep themselves safe from the dangers associated with the Alaska wilderness. Along with guiding, Matt worked closely with dozens of lodge owners on the Kenai Peninsula to offer the best possible experiences for their clients. He learned the lodge business well and knows the level of commitment and hard work it takes to be successful.
Matt and Chelsea currently reside in Sheridan, Wyoming with their dogs and horses. In his free time, you will either find Matt recreating in the Big Horn Mountains targeting trout with his fly rod, slipping through the aspens in pursuit of an early morning elk bugle, or roaming the Montana prairie with his dogs in search of the next flush.
Matt is licensed in Wyoming and Alaska where he specializes in large ranch and recreational property sales along with lodge sales in Alaska and Montana.
Peter Guercio
Sales Associate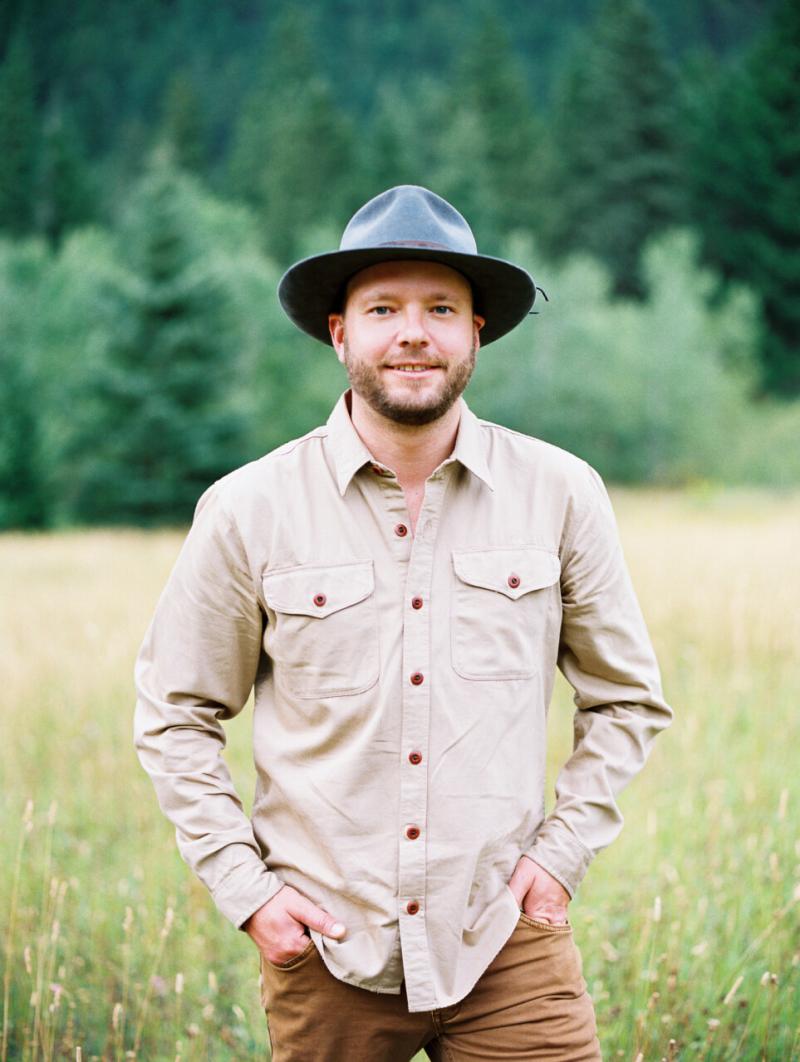 Call or Text: 303-717-4212 Email: peter@powerslandbrokerage.com
Peter grew up encircled by wild areas on a cattle ranch nestled in the mountains near Boulder, Colorado. Ranching and relationship with the land rest deep in his bones.
Peter received his Bachelor's degree in History at the University of Colorado in 2009. Driven by his love for outdoor spaces, he went on to receive his Master's in Environmental Leadership at Naropa University.
In 2018 Peter moved to Bozeman, MT with his wife Julia. There he has worked part time for his family business and other organizations throughout the Rocky Mountain West.
Peter has hands-on expertise working with his family ranch throughout the last 2 decades. His family has operated over 50,000 acres of ranch and farm land in Colorado and Montana since the early 1990's. Peter has a firm understanding of financial and agricultural opportunities within many layers of land management. He also has extensive work and educational experience in ecological agriculture, wildlife management, community building, project planning, and complex environmental problem-solving.
Peter is Licensed in Montana and currently resides in Bozeman, MT. He and his wife Julia have two young children.
Ashley Frost
Executive Assistant
Ashley Frost, Executive Assistant, joined the Powers Land Brokerage team in June 2022. She brings an expertise in organization and project management.
Ashley grew up in Casper, WY where she received her degree in Bookkeeping and spent the last 7 years working for a Child Advocacy Center. Ashley has a passion for integrity and efficiency.
In 2022, her husband Ty and their two children moved to Sheridan, not far from where Ty grew up in Big Horn. Ashley and her family enjoy Sheridan in all of her glory by hiking deep into the Big Horns, camping under the Aspens, moose gazing at their family cabin, biking through winding trails .. the exploration is endless.
Shaymus Wyman
Sales Associate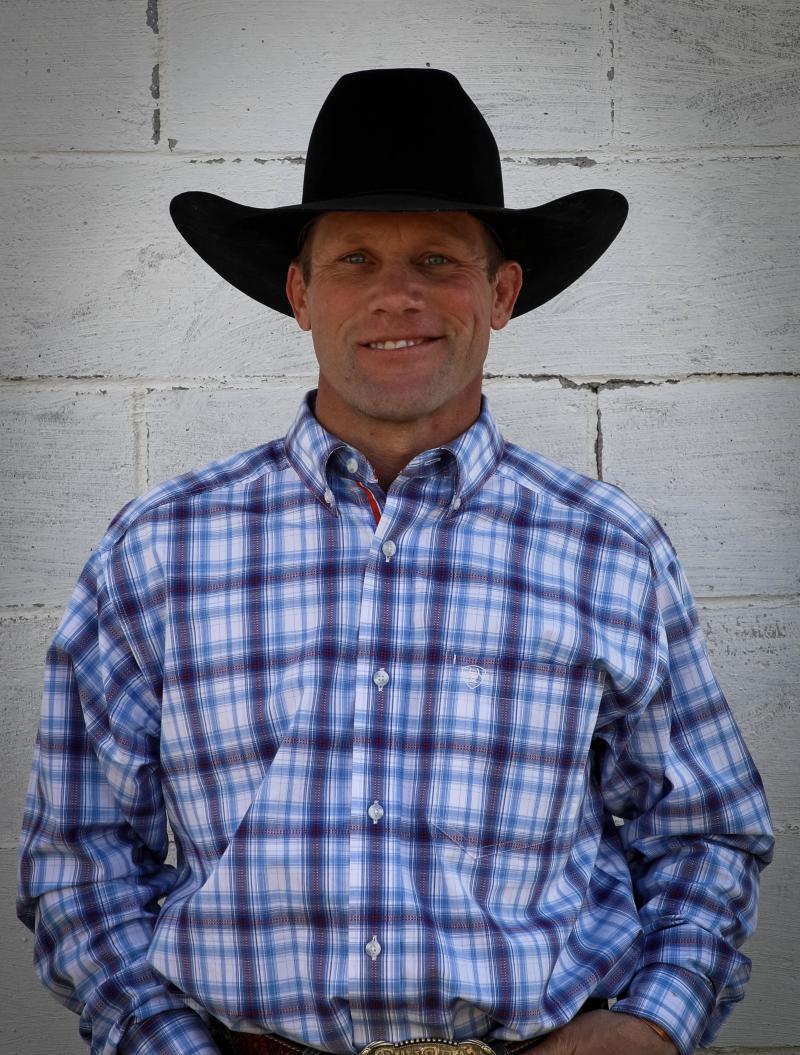 Shaymus grew up the fifth generation on my family's farm and ranch outside of Sidney, Montana. An accomplished wrestler in Eastern Montana in high school he continued his wrestling career first at the University of North Dakota and then onto the University of Wyoming.
After college Shaymus worked seasonally for the USDA for service and guided fishing trips in the spring and hunting trips during the fall and winter. Following his passion for ranch life, he worked for several ranches around southeastern, Wyoming where he got to know a lot of people and learn the diversity of ranches in the Rocky Mountain West.
Shaymus is building his own herd of cattle and continues to guide fishing and hunting. He has a real knack for Mountain Lion hunts which takes him through some of the most incredible land not seen by many. Family and other opportunities have him spending a lot of time in Montana ranching and exploring new country.
If he is not busy ranching or showing property you can usually find him hunting or fishing or exploring new places.