Licensed to broker transactions in Wyoming and Montana and South Dakota. We believe landowners are the stewards of wildlife, food supply, open spaces, and opportunity. We finds no greater reward than bringing a successful real estate transaction together and believe there is no substitute for boots on the ground, sincere relationships, and a quality team. We understand the emotional and financial impact this process has on the Buyer and the Seller. We are ready to go to work for you and are just a call, text, or email away.
---
1031 Exchange • Large to Small Parceling • Grazing and other Leases • Easements and other Agreements • Water Rights and other Due Diligence • World Wide Marketing and Negotiating • Hunting, Fishing and Conservation • Production and Carrying Capacity • Title and Escrow
---
Charlie Powers
Owner/Broker
Charlie has been working with land, natural resources, and livestock since being raised on the family's fifth generational ranch which is still in operation on the Laramie River near Wheatland, Wyoming. He has firsthand experience with production agriculture, timber harvest, subsurface development, water rights, and conservation agreements. He is currently licensed in Wyoming, Montana, and South Dakota. Charlie has personally negotiated over 200 real estate transactions ranging from commercial to residential to farm/ranch totaling over $200 Million. Each transaction is the moment for Buyers and Sellers to achieve personal goals including 1031 exchange, legacy management, lifestyle change, and return on investment. Charlie has a passion for working with landowners as they work diligently to balance use with opportunity.
Growing up as a ranch kid he saved for college from 4-H and FFA projects, fence building contracts, and other Ag related work around Lusk, Wyoming. After earning a Bachelor in Business from the University of Wyoming, he and his wife sought adventure in Alaska. He owned a wilderness lodge and a commercial fishing operation on Kodiak Island. He built a successful real estate business and received the distinction of being the highest grossing single agent office in Alaska. Charlie was then recruited to be Vice President for Koniag, Inc., an Alaska regional native corporation with gross sales of $180M annually and owners of 300,000 surface acres and 800,000 subsurface acres. He was responsible for 120 mmbf of timber sales; $56M in conservation easements; a large-scale armor stone quarry; mineral exploration; and construction of a corporate headquarters office and the Kodiak Brown Bear Center. Charlie is the Owner-Broker of Powers Land Brokerage, LLC and in the 18 months since launching the brand has transacted $36M in sales on 14 ranches covering over 40,000 acres.
Charlie and his family live in Sheridan, Wyoming where the home office is located. His wife Kathy, is principal of Big Horn Elementary. Together, they have two boys one of whom wrestles at the US Air Force Academy and the other plays football at Black Hills State University. Charlie has reputation for being honest, hardworking, and determined. Charlie is an avid outdoorsman and sports fan. He always puts his clients' interests first and works with community and industry to move important initiatives forward. He believes in an honest days work and the value of a sincere handshake.
KERRY POWERS
Strategic Partner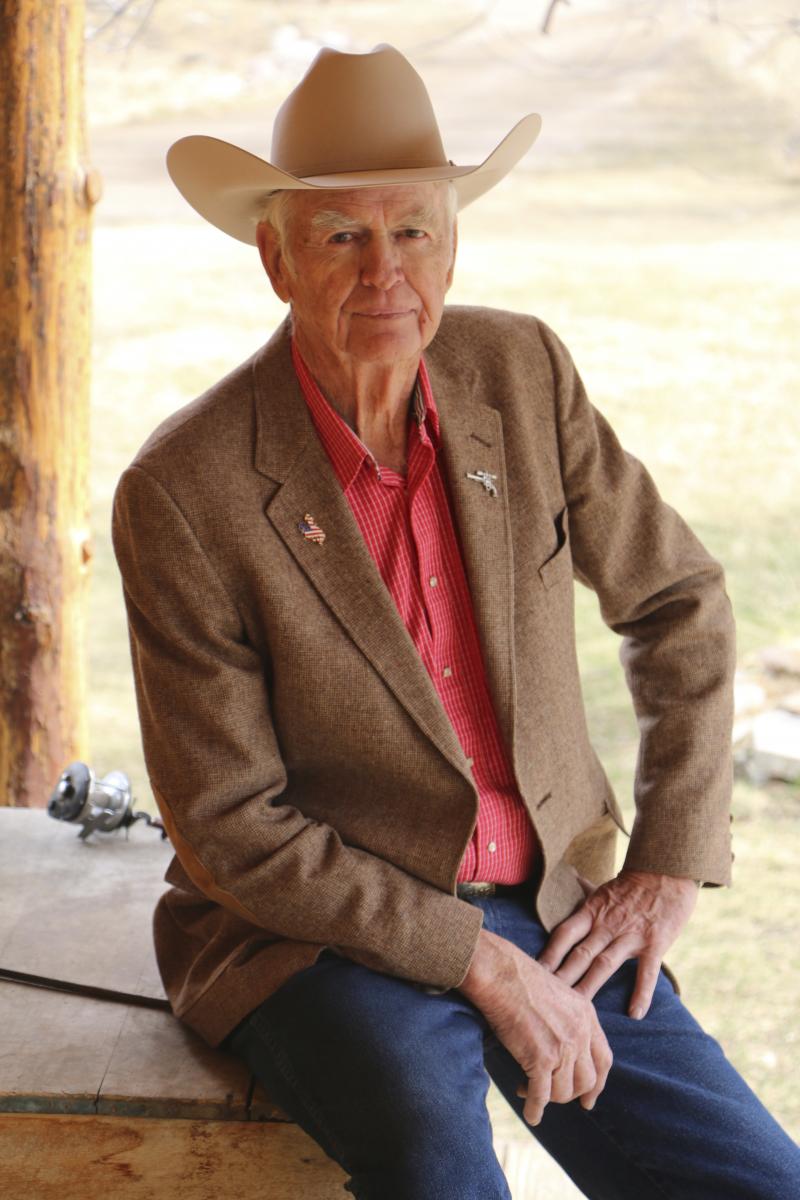 Kerry is the founding owner of Squaw Mountain Consulting, LLC. Kerry has been committed to improving farm and range land since receiving his Bachelors in Forestry, Outdoor Recreation, and Resource Managment from Colorado State University. He has worked with numerous boards, commissions, and producers to pioneer effective resource conservation practices. His knowledge of soil and range composition and how to maximize a property through sound management practices is unparalleled. He has worked in both the private and public sector in nearly every aspect of land ownership: •NRCS District Conservationist •Wyoming Game and Fish Commissioner •Chairman Platte County Conservation District •Wyoming Animal Damage Management Board •Right of Way Agent for Union Pacific Railroad •Past Owner-Broker Cedardale Properties, LLC •Wyoming Stock Growers Association.
Kerry was raised along the Big Horn Mountains in northern Wyoming and Southern Montana. He has fond memories of jumping south bound trains to work on his grandfathers farm outside Sheridan and participating in buffalo hunts on the Big Horn Mesas. Kerry was active duty in Libya and Iran while serving his country in the United States Army as a certified topographic surveyor.
Upon his return to the states he married Clara Rietz and they started their family on their ranch west of Wheatland, Wyoming. The Powers family eventually moved around the state of Wyoming during his tenure as a District Conservationist for the Soil Conservation Service. Kerry then retired from civil service and applied his experience with landowners in the private sector as a consultant. He also became very active in many boards that are charged with managing resources.
Kerry and Clara live and work on the family Ranch, which supports 100 cow calf pairs. Kerry applies the conservation and enhancement strategies he has honed over the years. Squaw Mountain Consulting works with lenders in valuation services; land owners with range inventories; and other professional assessments of how to make the land work for production, wildlife, and generational ownership.