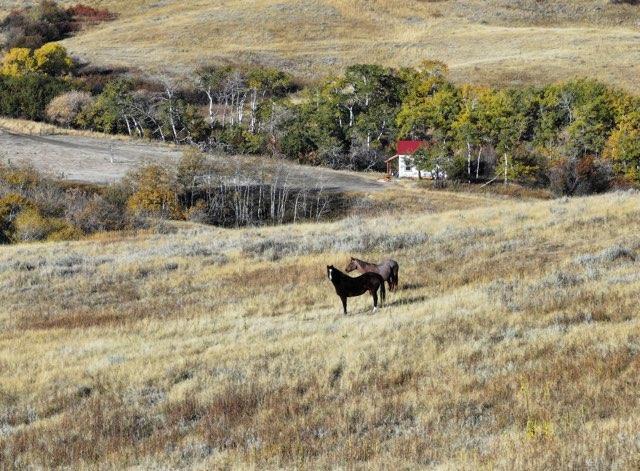 Story Mountain Ranch
Sheridan, Wyoming
$2,950,000 | 534 ± total acres
Story Mountain Ranch
Sheridan, Wyoming
Introduction
---
Story Mountain Ranch is truly a rare find. Over 200 acres of deeded land on the Eastern slope of the Big Horn Mountains with unmatched views of the entirety of Sheridan, County. Jenkins Creek runs through the heart of the property creating a trout laden pond, diverse habitat, and fields of dreams.
Lay of the Land
---
Wild plum and aspen groves accent the rolling terrain that are home to elk, black bear, game birds, antelope, mule deer, and countless white-tail deer. The property holds approximately 214 deeded acres includes a grazing lease on an additional 320+/- acres of the adjacent 1,000 acres of State Land. This bordering public land allows direct access to the coveted Piney Creek.
Trout Pond and Gravity Flow Irrigation
---
Kearney Reservoir water gravity feeds the cascading irrigation high pressure sprinklers that can be managed with the touch of your phone. Sale includes 13 Class "A" Kearney Reservoir shares as well as 13 Class "B" Kearney Reservoir shares which are delivered via the Prairie Dog Ditch. Water right documents are available upon request and will transfer to Buyers at closing.
Orchards and Aspen Groves
---
Numerous springs and stretches of irrigation ditches add to the lush landscape that features apple orchards and game foodplots. Story Mountain Ranch is a blank canvas for the next owner to build an estate that would rival any in northeast Wyoming.
Location, Location, Location
---
Situated adjacent to the mountain community of Story, the ranch is served by a DOT approved residential approach off highway 193 with convenient access to Sheridan and a short UTV ride into the town of Story. Proximity to the Big Horn Equestrian Center, the Powder Horn Golf Community, and the Penrose Trail makes its location at the top of anyone's list in the Rocky Mountain West.
To view overlays such as FSA, Soils, FEMA, TRS, Contours, County Parcels and more click "View Full Screen" and interact with the map legend.
The seller and seller's agent are making known to all potential purchasers there may be variations between the deeded property lines and the location of the existing fence lines. Seller and seller's agent make no warranties with regard to location of the fence lines in relationship to the deeded property lines, nor does the seller and seller's agent make any warranties or representations with regard to specific acreages. Seller is selling the property in an "AS IS" condition, which includes the location of the fences, as they exist. Boundaries shown on any accompanying maps are approximate, based on county and state parcel map data. Prospective Buyers are encouraged to verify fence lines, deeded property lines, and acreages using a licensed surveyor at their own expense. Maps are not to scale and are for visual aid only. The accuracy of the maps and information is not guaranteed.