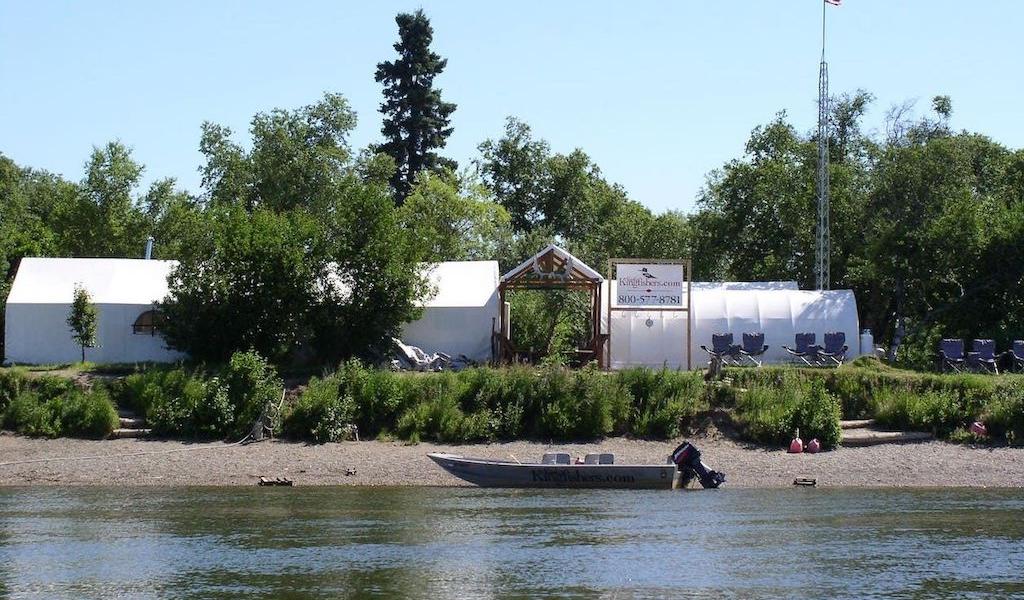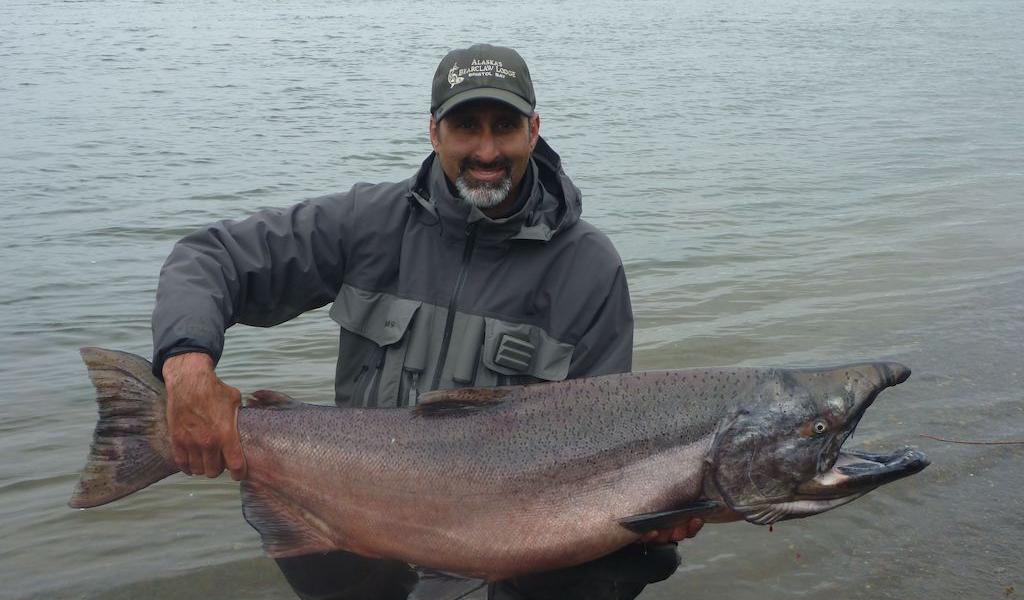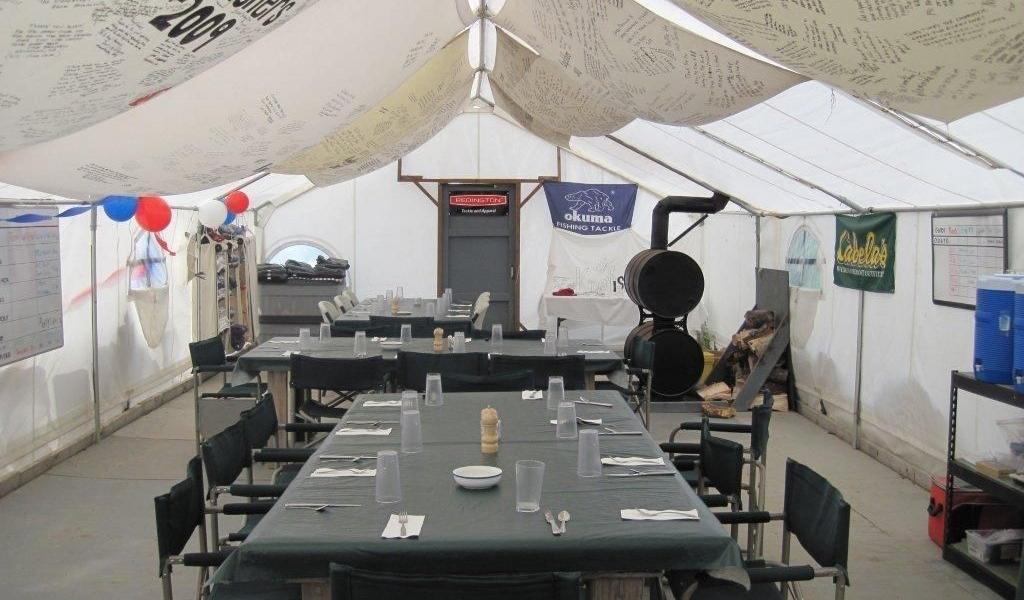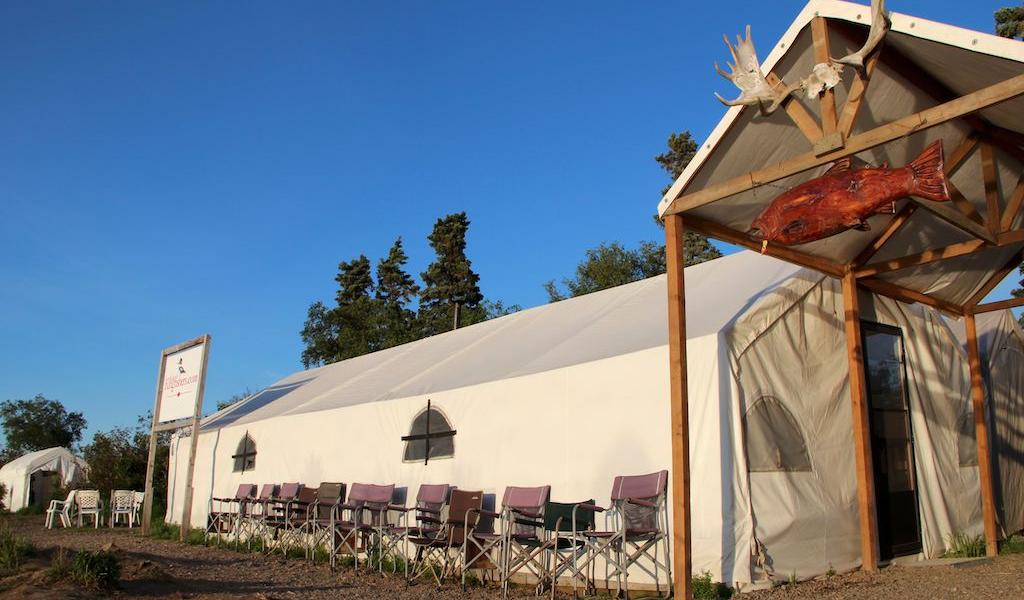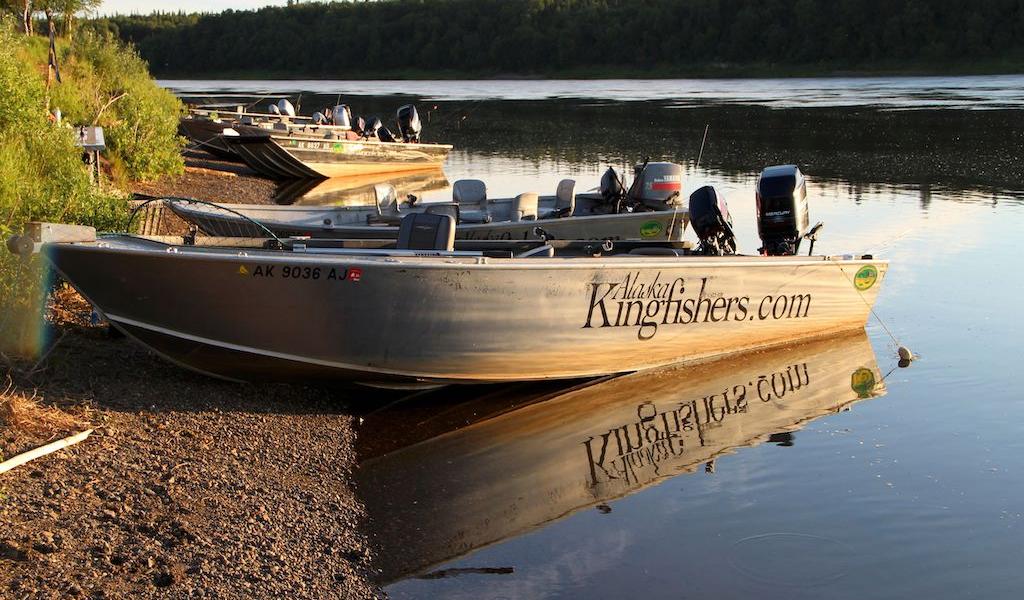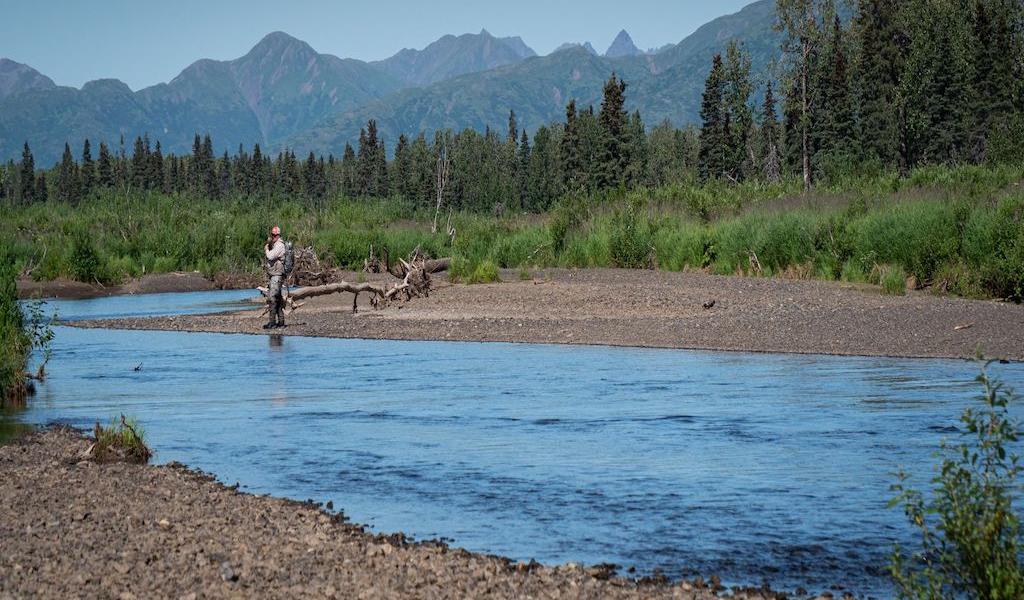 Alaska Kingfishers
Bristol Bay , Alaska
$975,000 | Contact Broker ± total acres
Alaska Kingfishers
Bristol Bay , Alaska
A World-Class Experience
A World-Class Experience on the legendary Nushagak River and a once in a lifetime opportunity to walk into a turn key operation. Alaska Kingfishers offers outdoor enthusiasts a unique opportunity to enter the industry or to add to an existing operation. The offering includes 24 canvas tents on established foundations on the banks of your premier fishing ground. Also included are 10 boats and all of the equipment needed to provide a world-class experience in the land of endless water ways and mind blowing natural bounty.
---
Facilities
Alaska Kingfishers is a luxury tent camp, one of the longest standing camps on the Nushagak River.
The camp consists of quonset style, double-occupancy canvas tents on wood platforms which comfortably service 16-20 guests with warm showers, hot meals, flushing toilets, and electricity. It is a small community of 24 tents and 10 river boats. it is an understatement to say this is a fantastic asset and important operation.
Guests target salmon including Kings, Chum, and Sockeye with their guides catering on two clients per boat. Alaska Kingfishers is known for operating some of the best maintained and equipped boats and outboards in the region.
Alaska Kingfishers is located on the same leased parcel from Choggiung Limited Village Corporation since it's inception in 1995. Recent correspondence with the land manager for Choggiung confirmed their intent to transfer the land lease to the new owner.
---
The Owners & Operators for 20 years
Owner/Operators, Rob and Lisa Fuentes started Bearclaw Group, a genuine family-oriented business in 2002. Twenty years in the making, the owners are ready to hand over the fishing rod to new stewards of such a special way of life.
The Fuentes bolted on Alaska Kingfishers, a world class flyout tent camp on one of Alaska's most prolific rivers, the Nushagak. Under their stewardship, they have operated Alaska Kingfishers seamlessly with their other businesses in the area, establishing a remarkable reputation and organization in an area that is truly one of a kind.
The lakes and rivers that make up the Bristol Bay and Nushagak River bring life for the ecosystem and are truly remarkable. Don't miss this opportunity own a piece of the real Alaska where summers are two days in one and the people are as authentic as the environment they cherish.
---
There is No Place on Earth Like Bristol Bay
This is one of the few intact ecosystems left on Earth, relatively unchanged by the pressures of the outside world's problems such as drought and population. Instead, millions of Pacific Salmon (all five species) return from the ocean each year on their journey to one of the hundreds of small streams
that feed into the Nushagak River from which they were born. These salmon run a gantlet of predators upstream to a series of massive lakes, some thirty miles long and a thousand feet deep. Eventually,
they arrive to the exact spawning bed of their birth, following their ancestor's millennium old instinct of navigation to conclude the cycle of life. Their decaying bodies provide unbelievable volumes of nutrients to support some of the world's largest trout and concentration of bears. This is the home of Alaska Kingfishers and it could be yours as well.
Download Brochure for the full list of equipment & information on the Dillingham area.
To view overlays such as FSA, Soils, FEMA, TRS, Contours, County Parcels and more click "View Full Screen" and interact with the map legend.
The seller and seller's agent are making known to all potential purchasers there may be variations between the deeded property lines and the location of the existing fence lines. Seller and seller's agent make no warranties with regard to location of the fence lines in relationship to the deeded property lines, nor does the seller and seller's agent make any warranties or representations with regard to specific acreages. Seller is selling the property in an "AS IS" condition, which includes the location of the fences, as they exist. Boundaries shown on any accompanying maps are approximate, based on county and state parcel map data. Prospective Buyers are encouraged to verify fence lines, deeded property lines, and acreages using a licensed surveyor at their own expense. Maps are not to scale and are for visual aid only. The accuracy of the maps and information is not guaranteed.