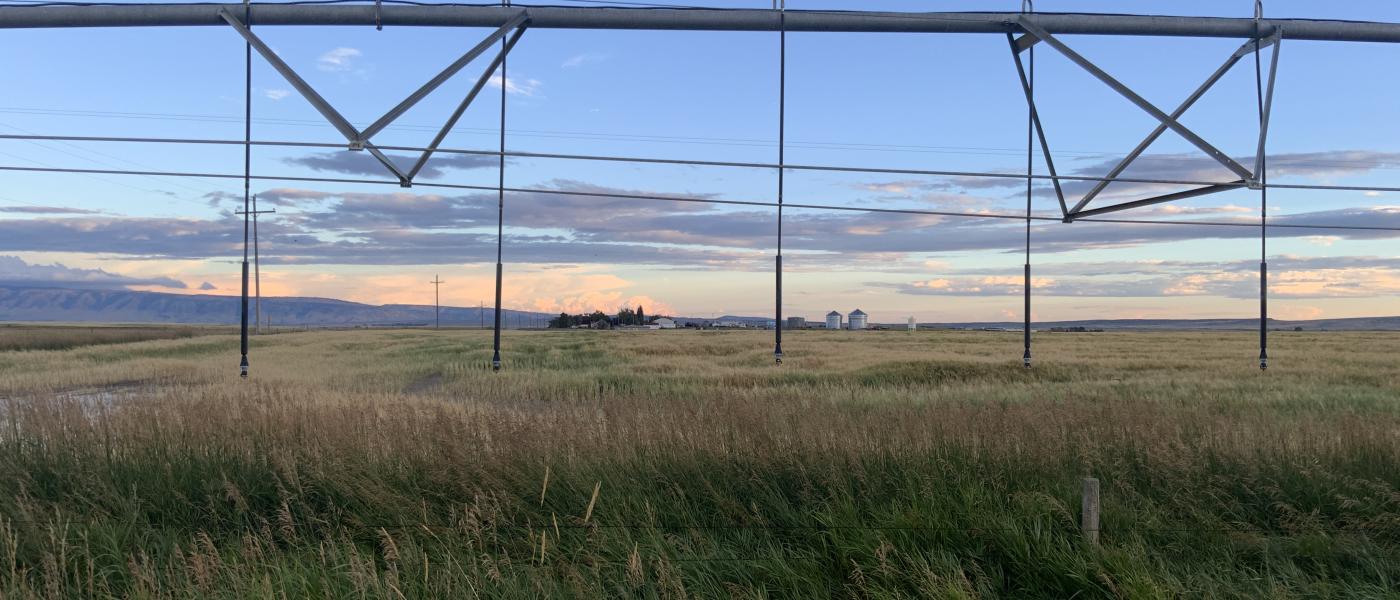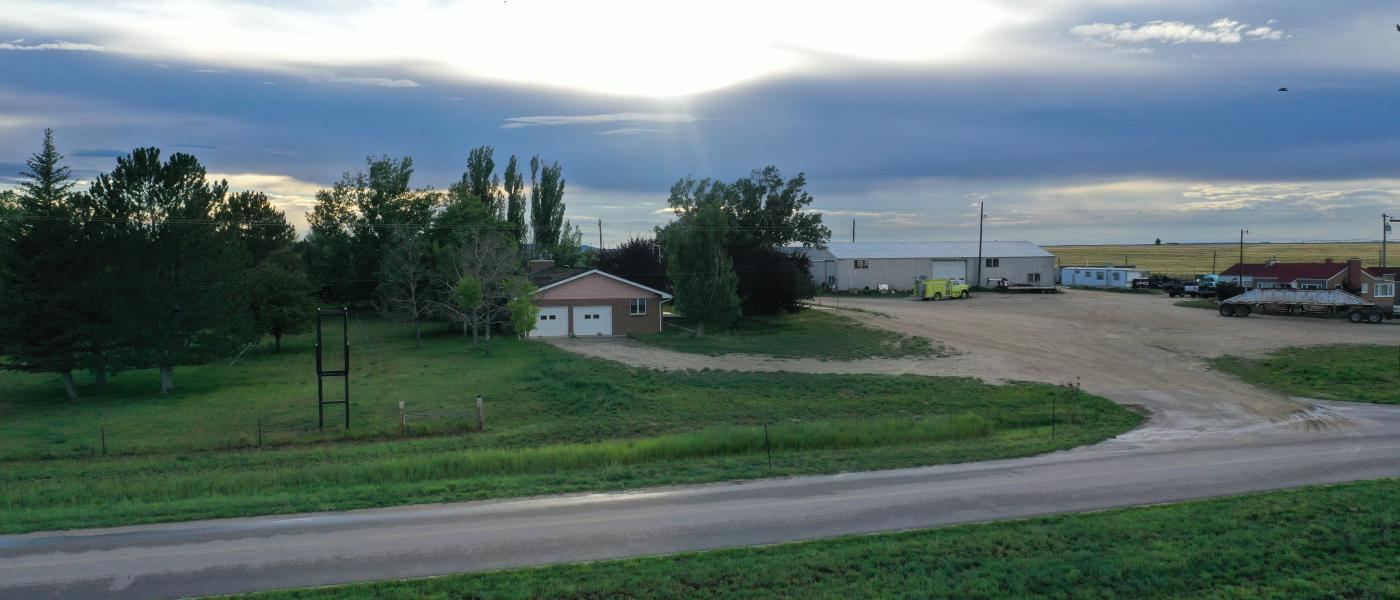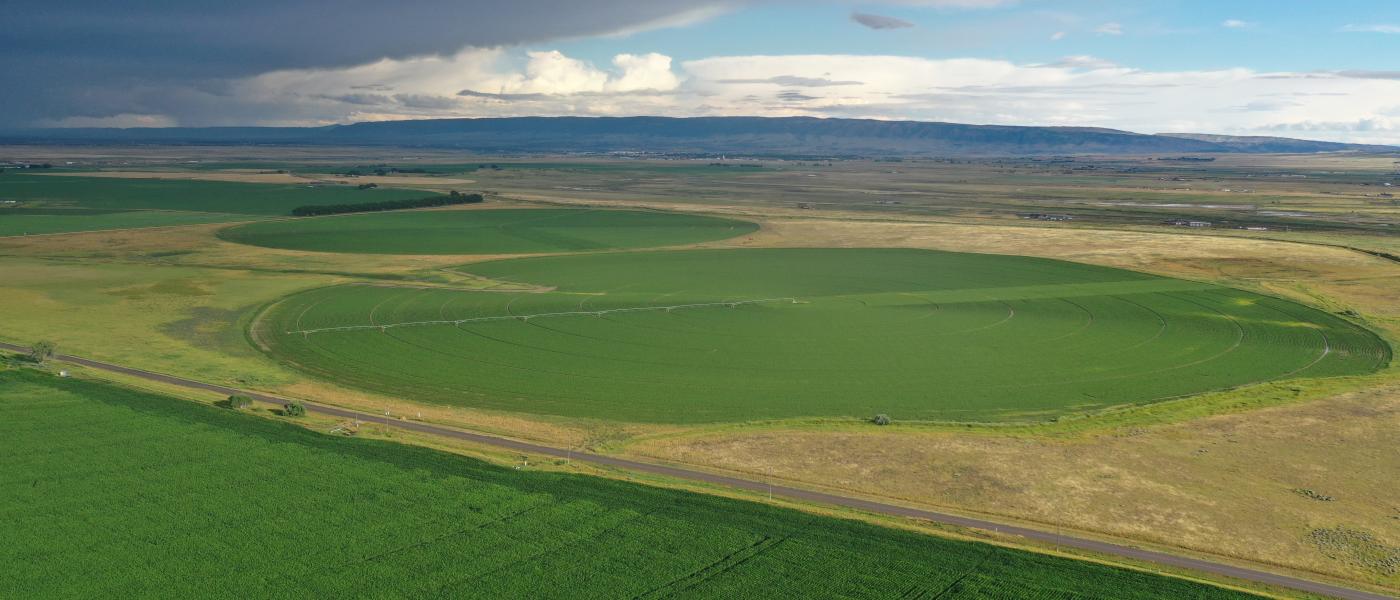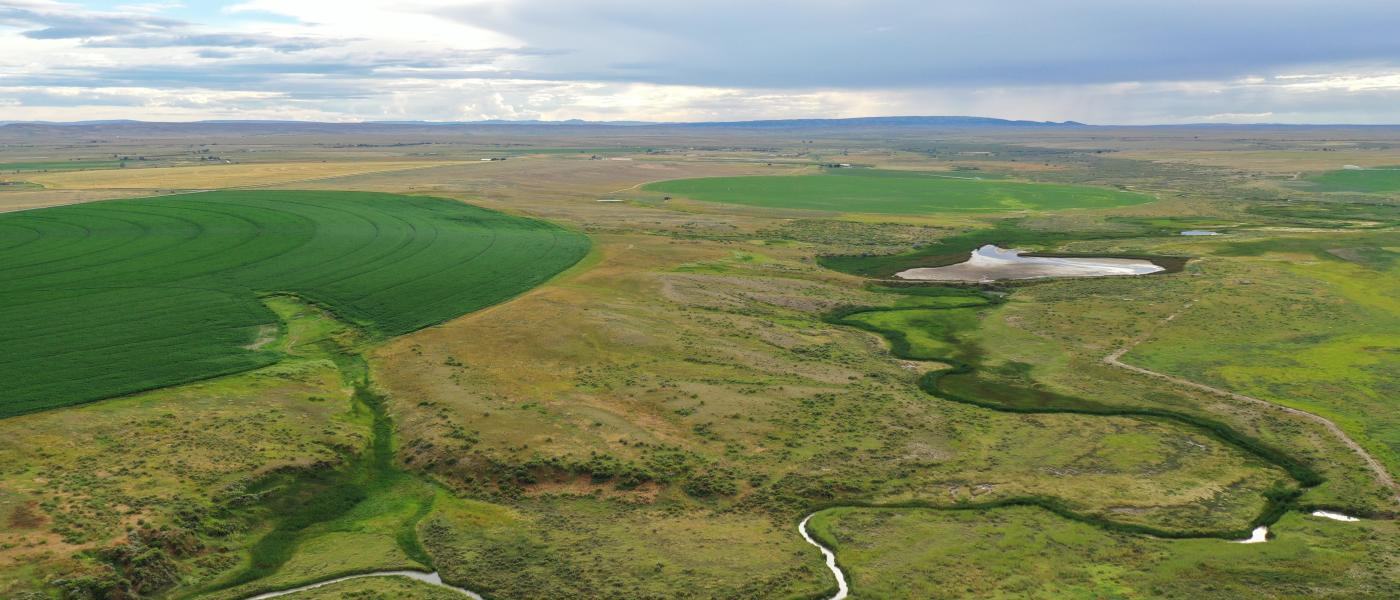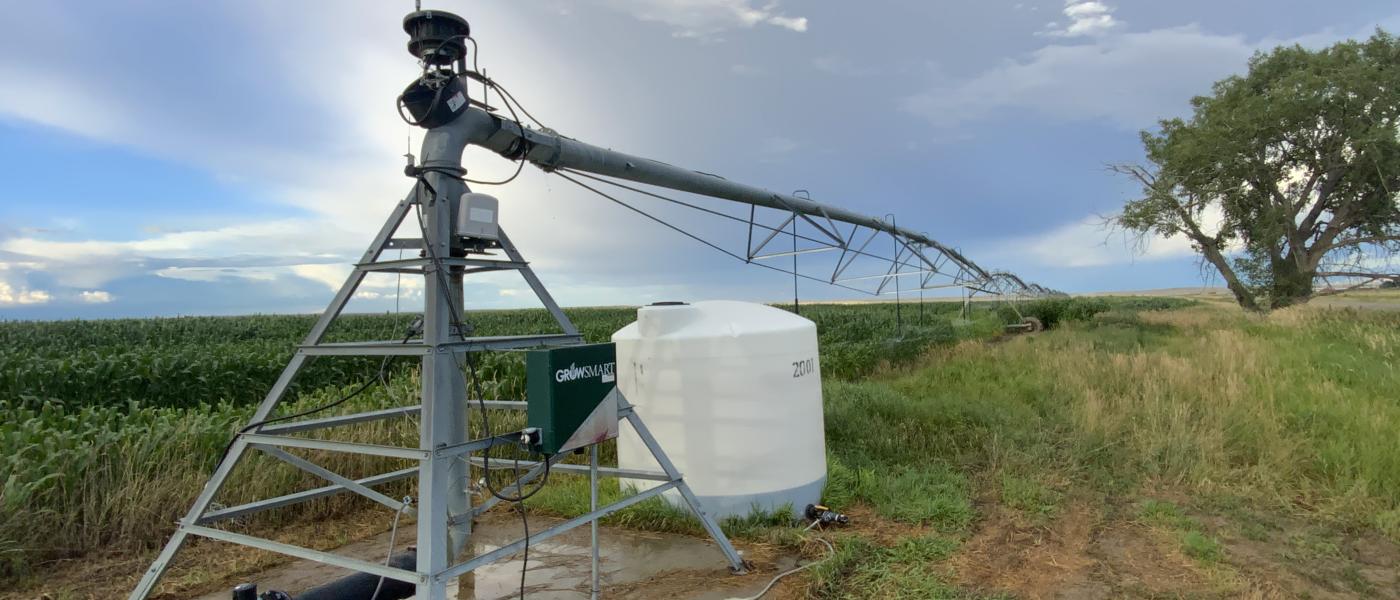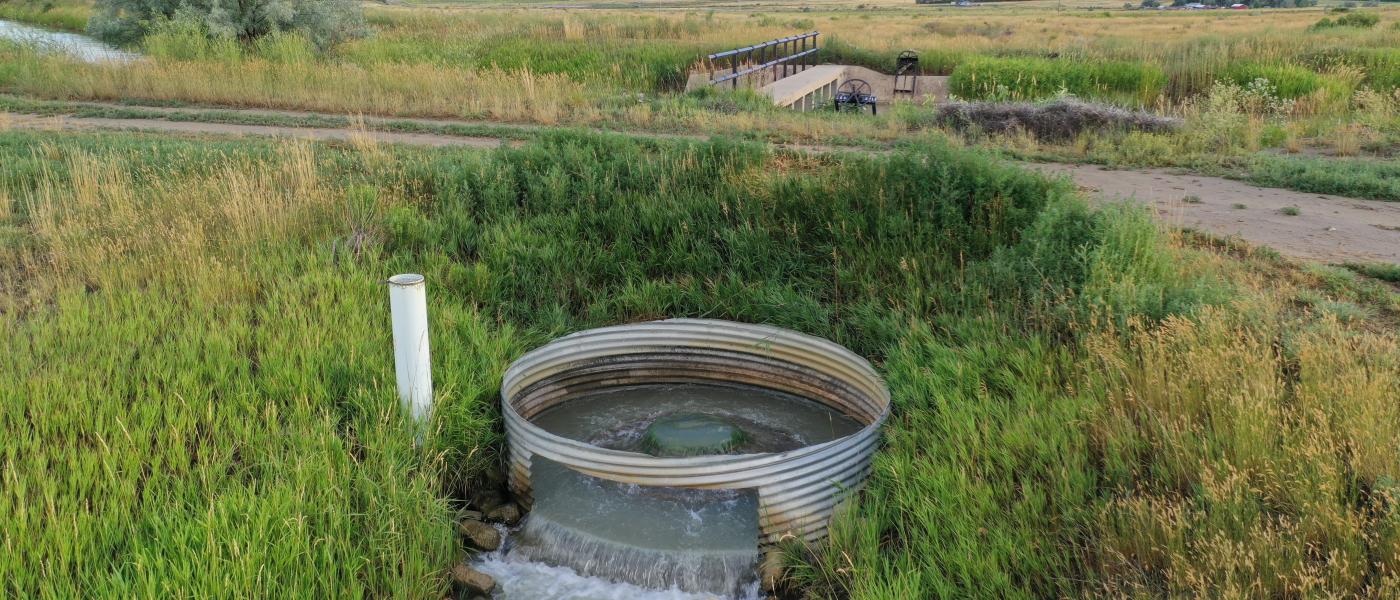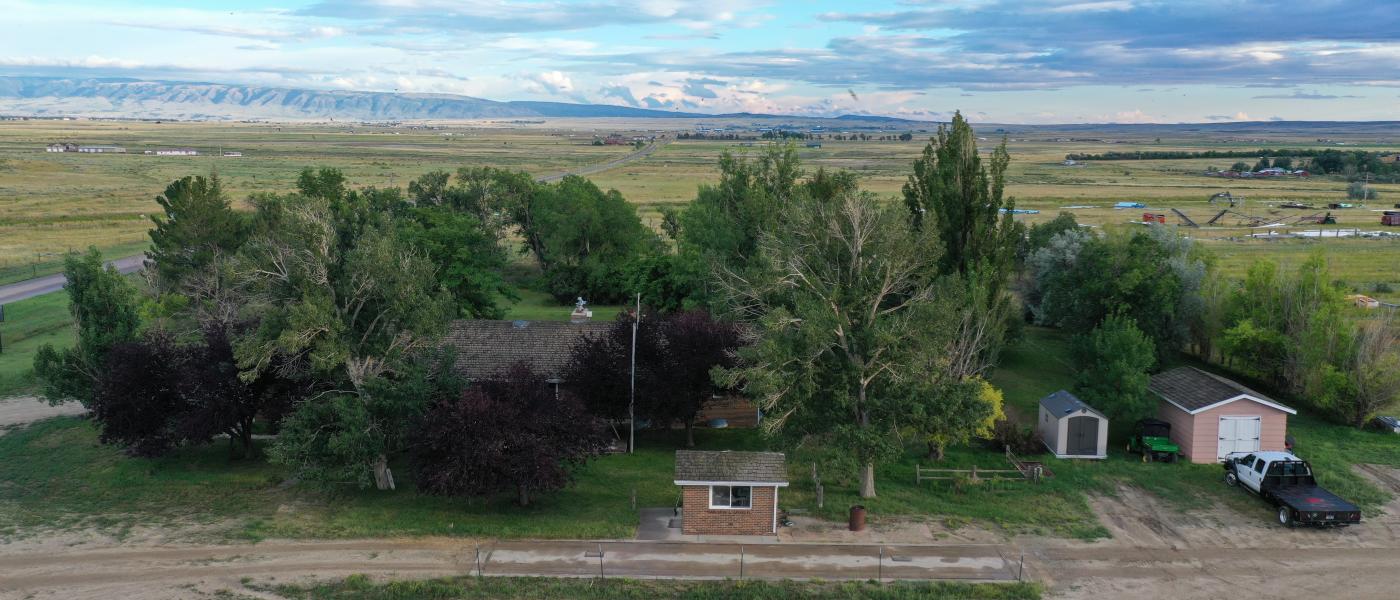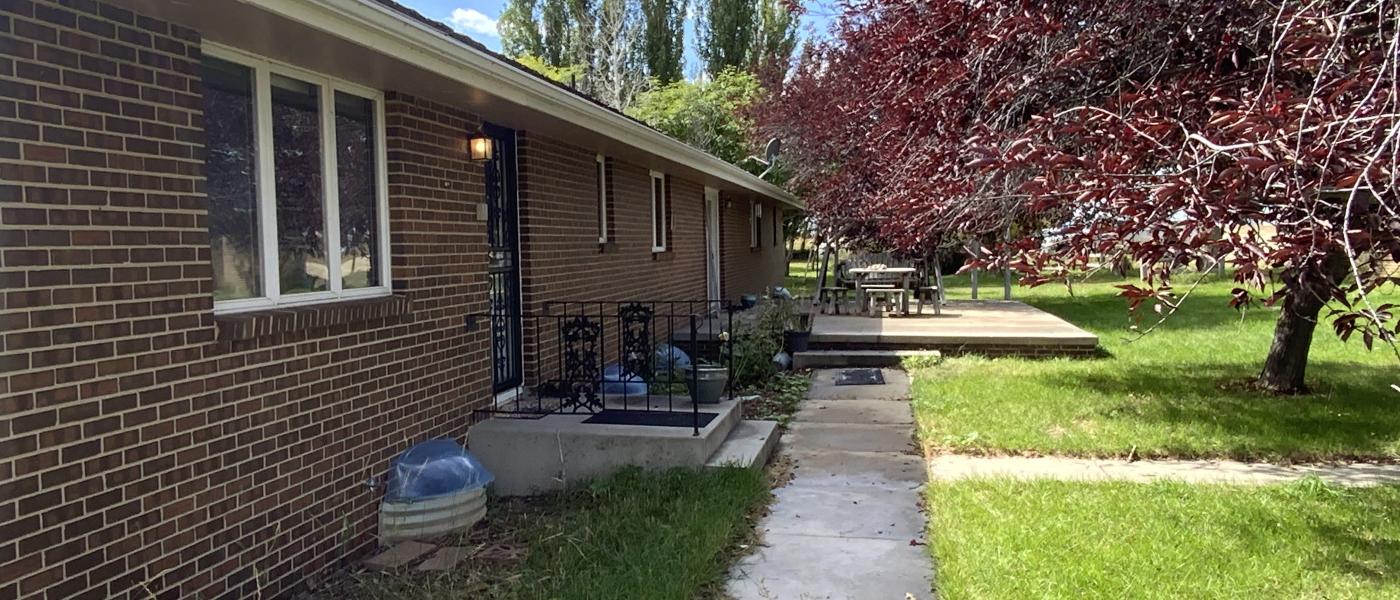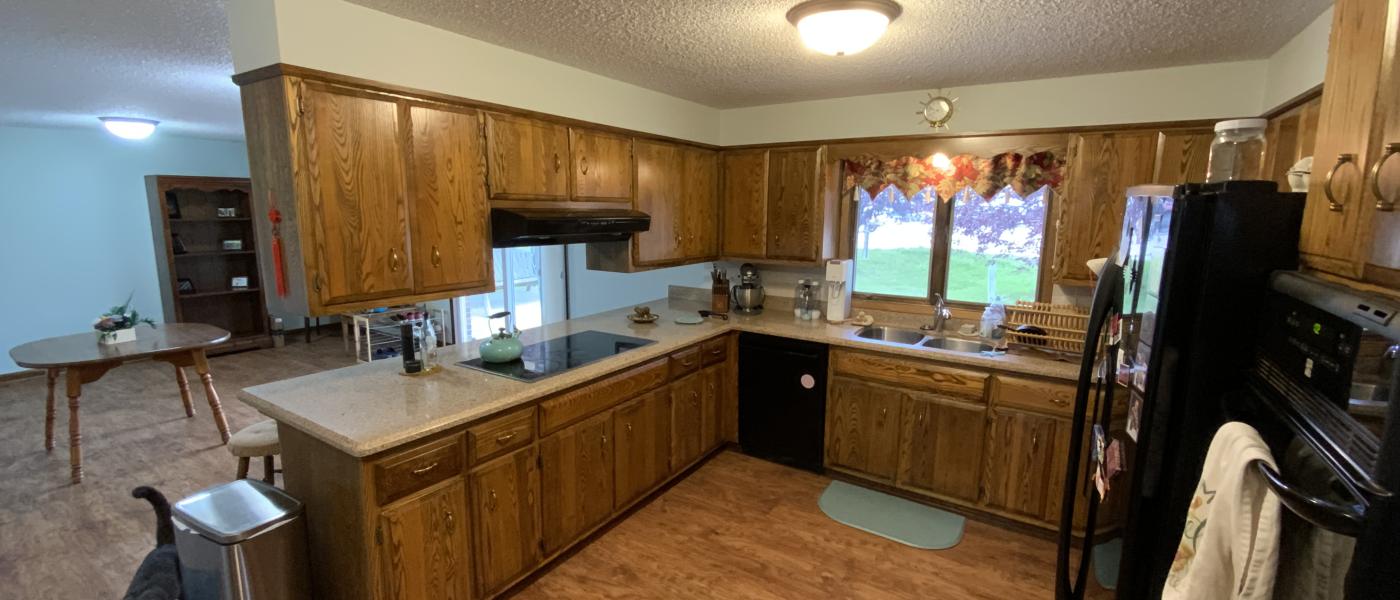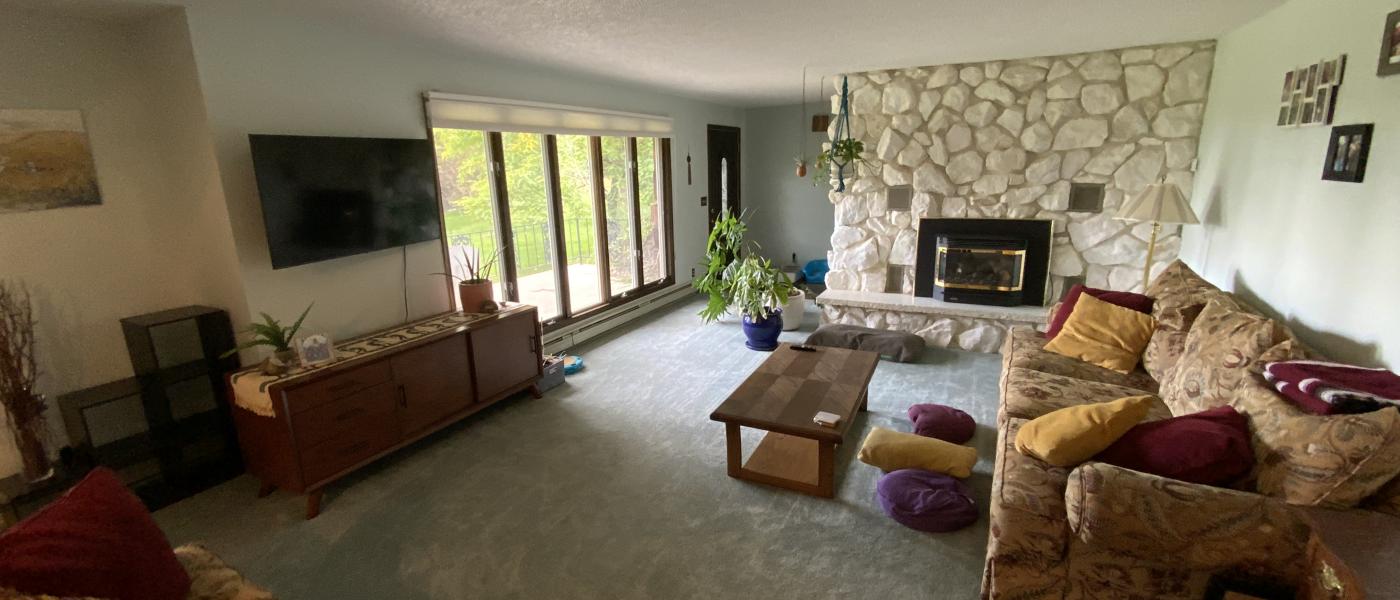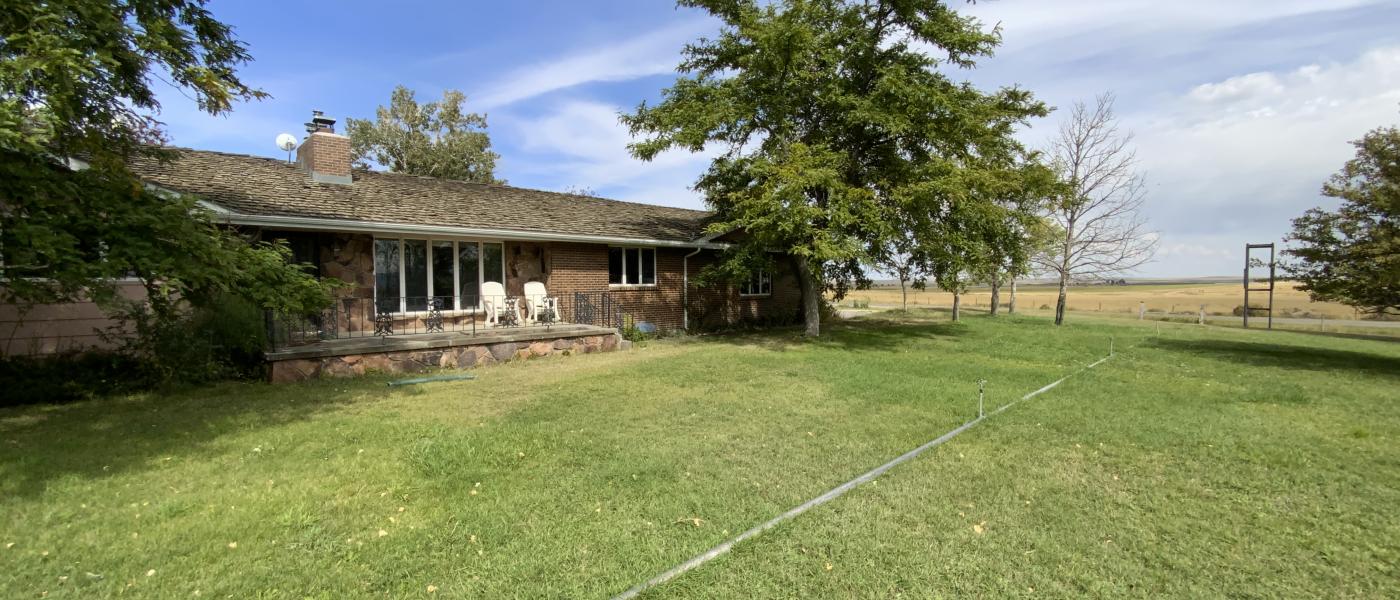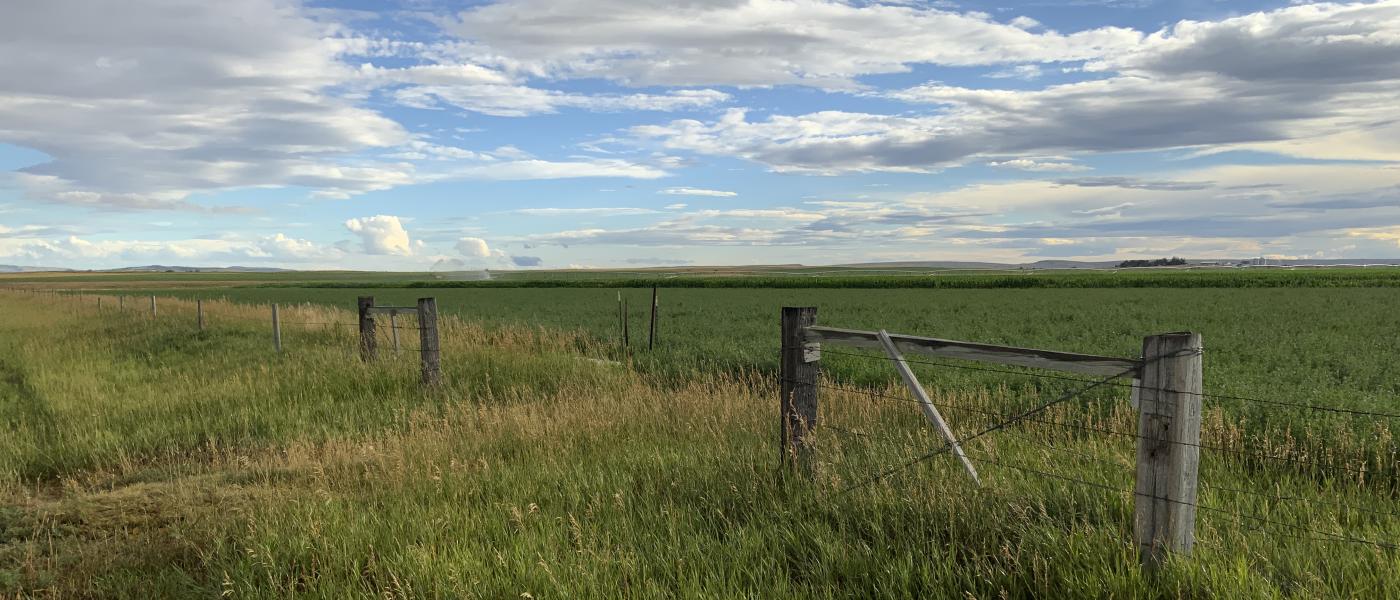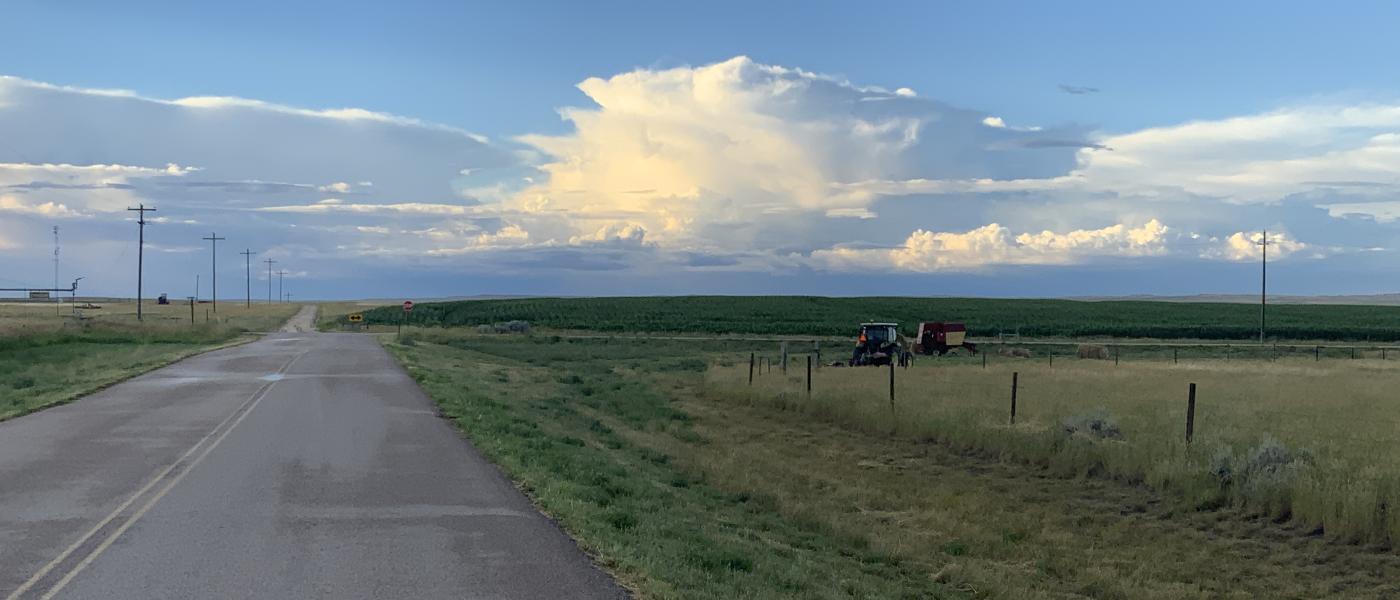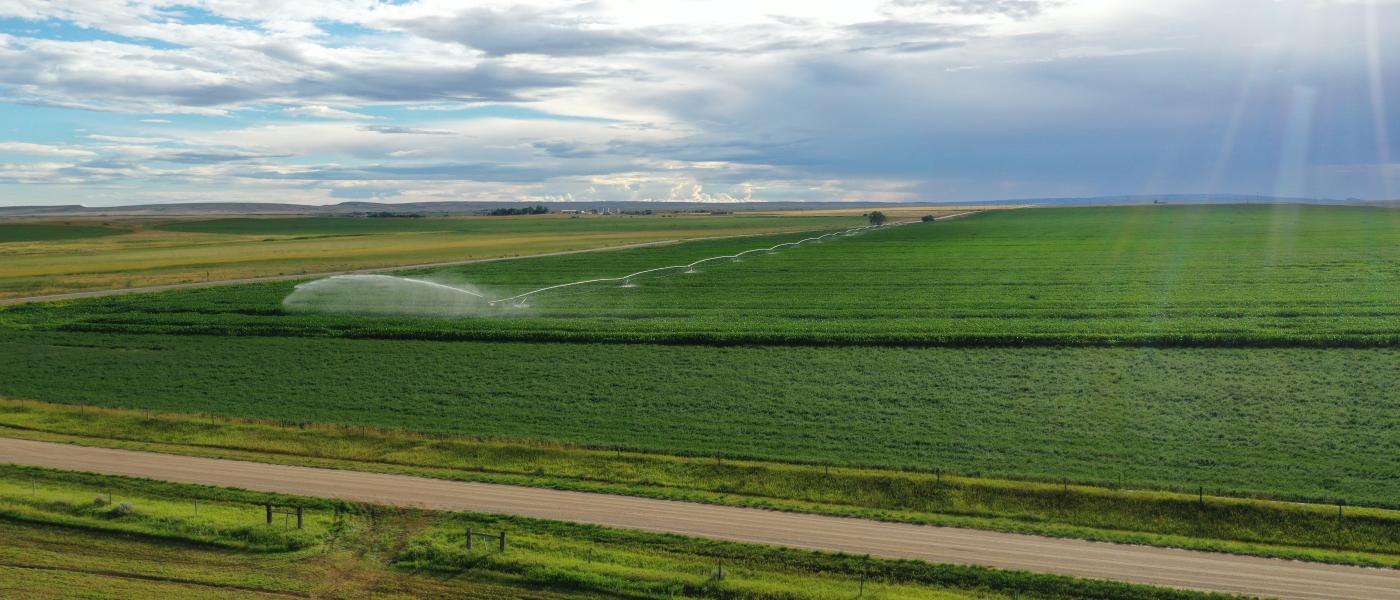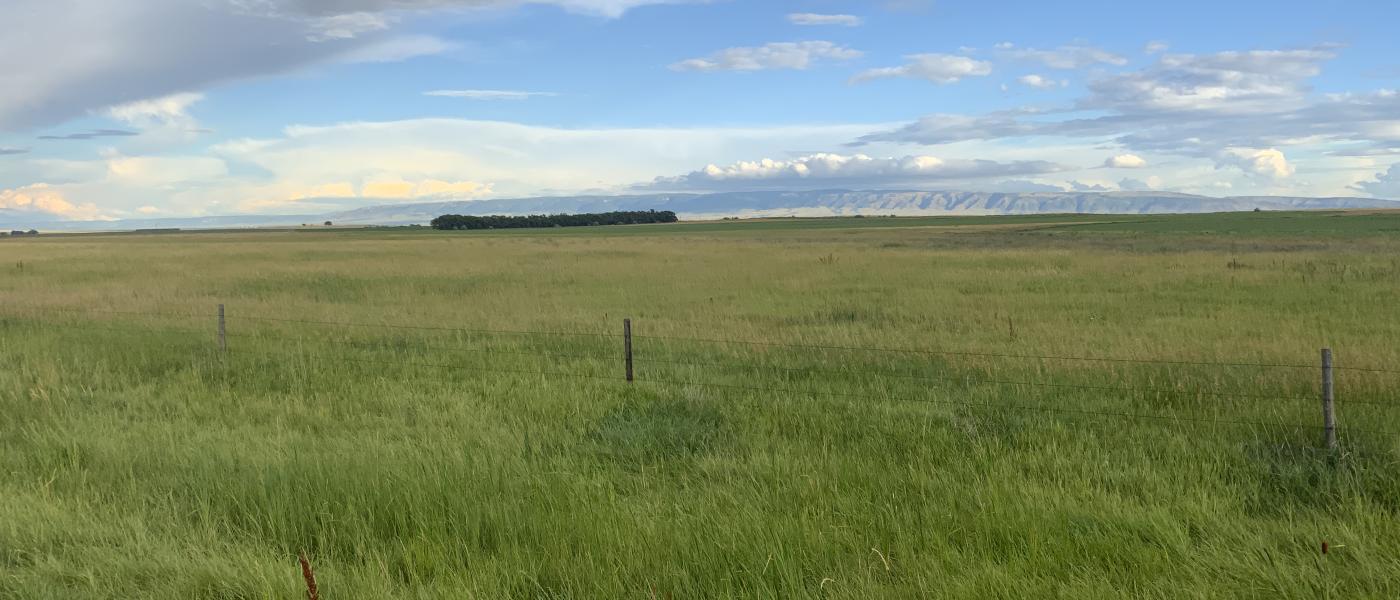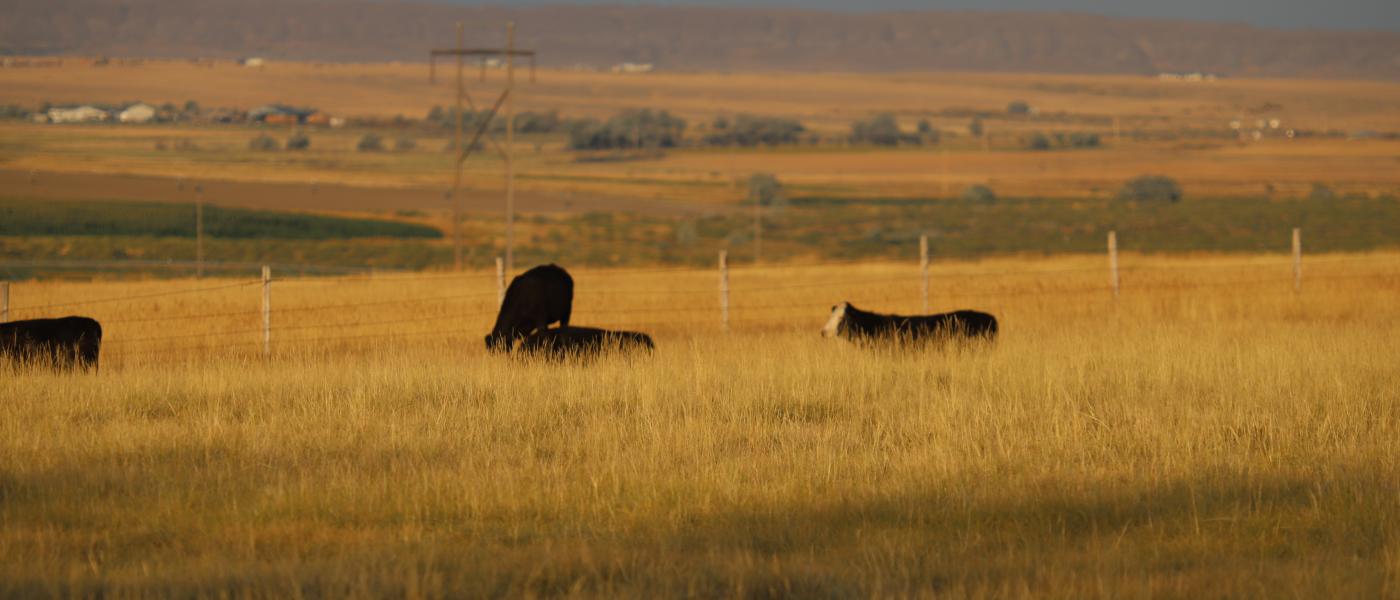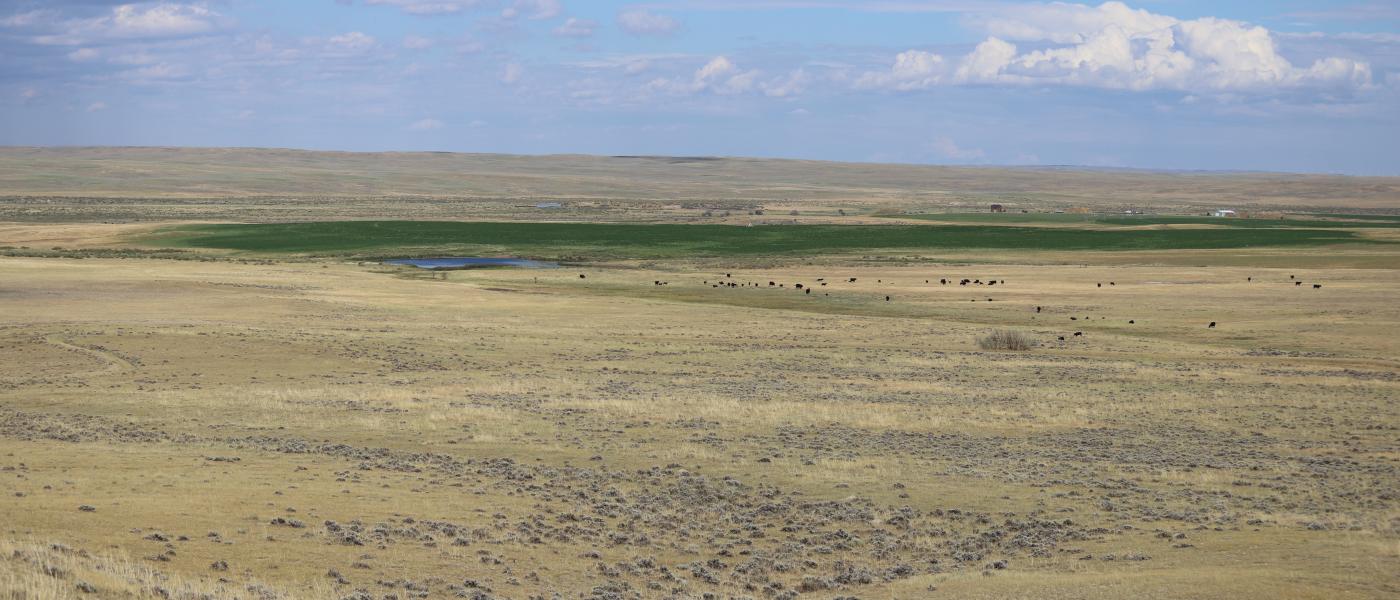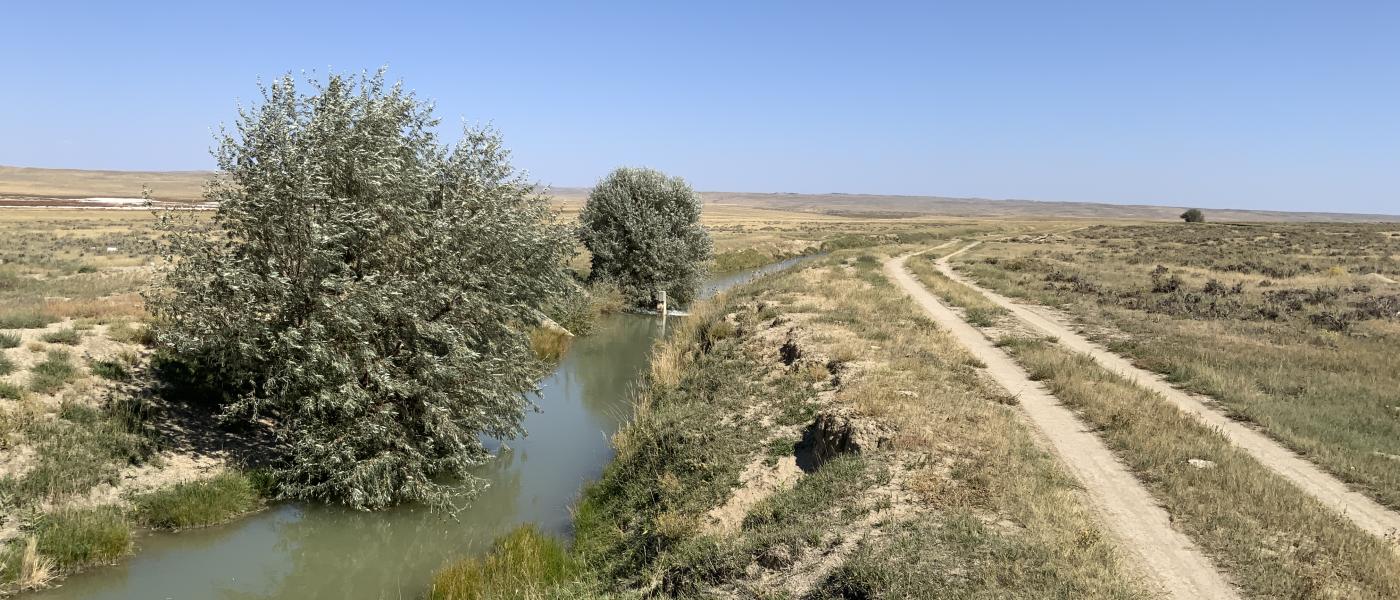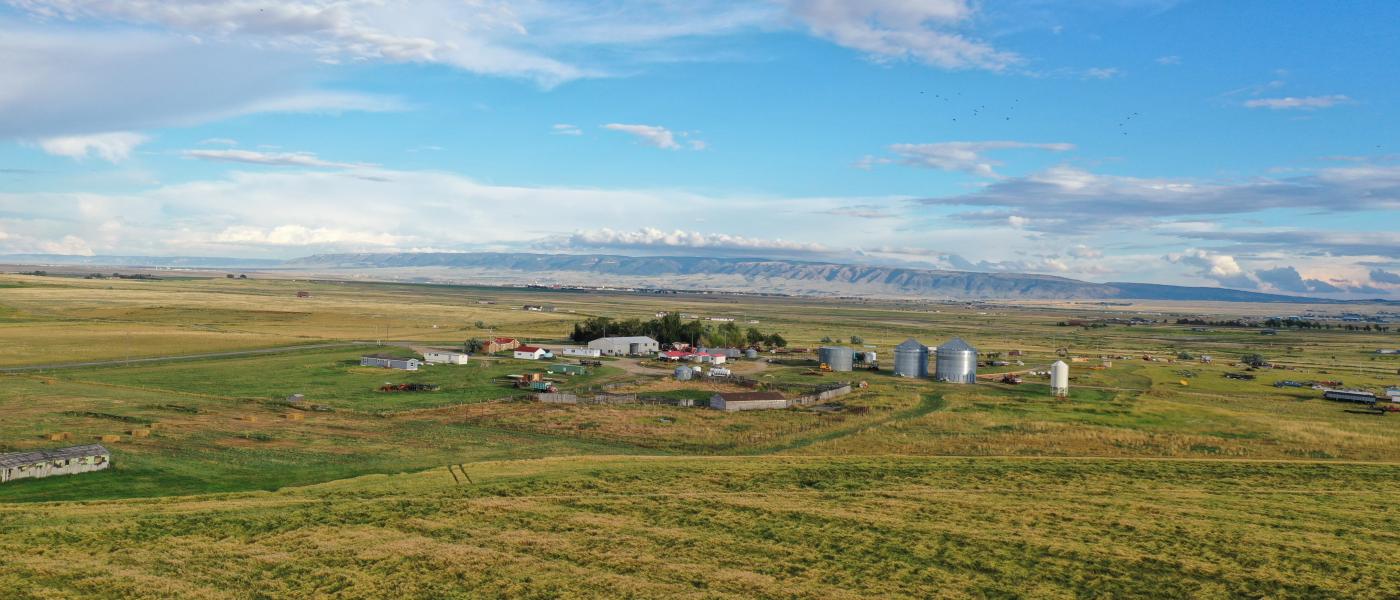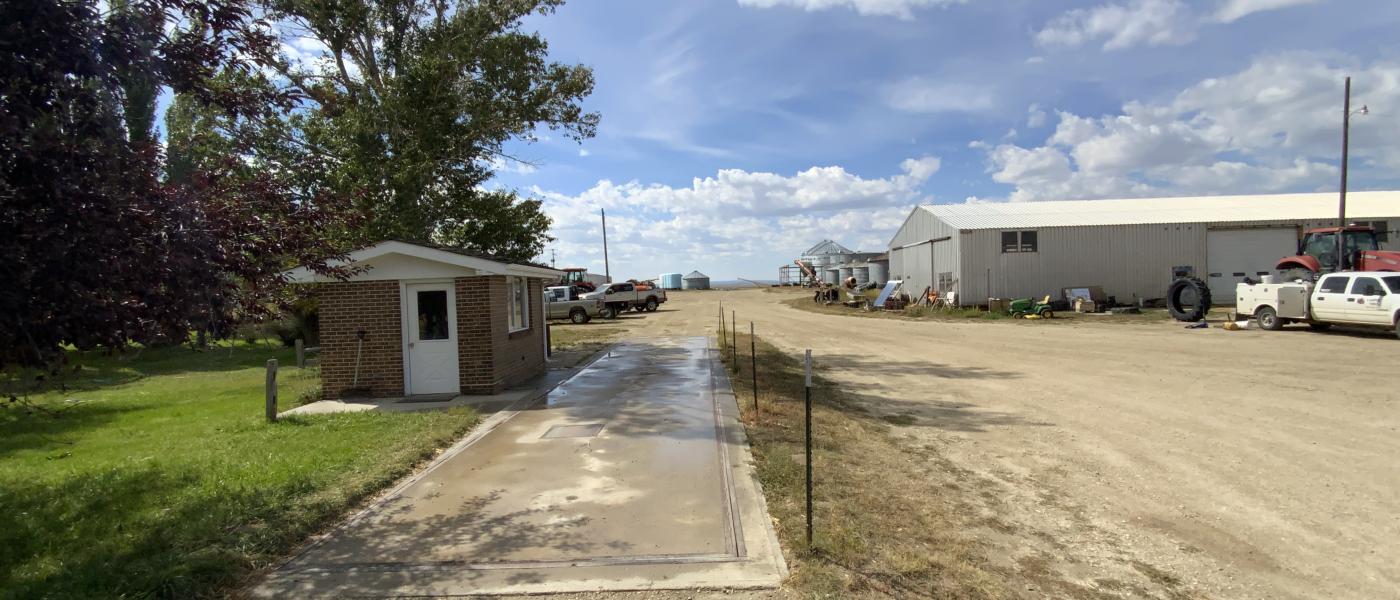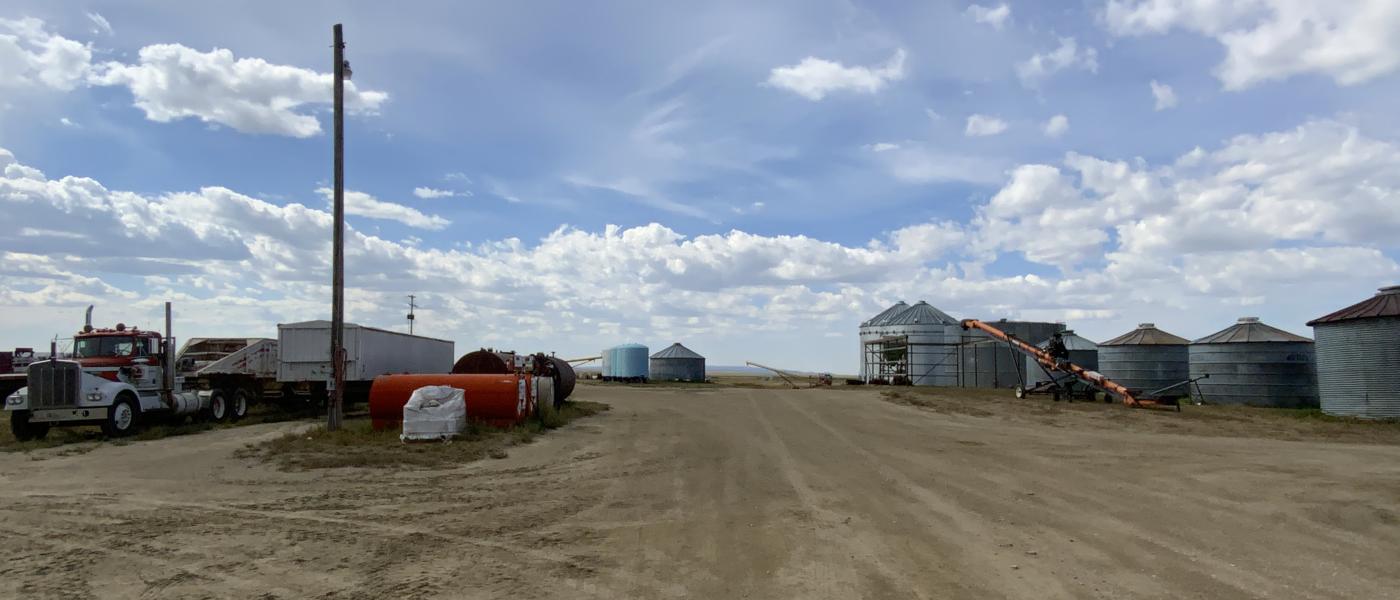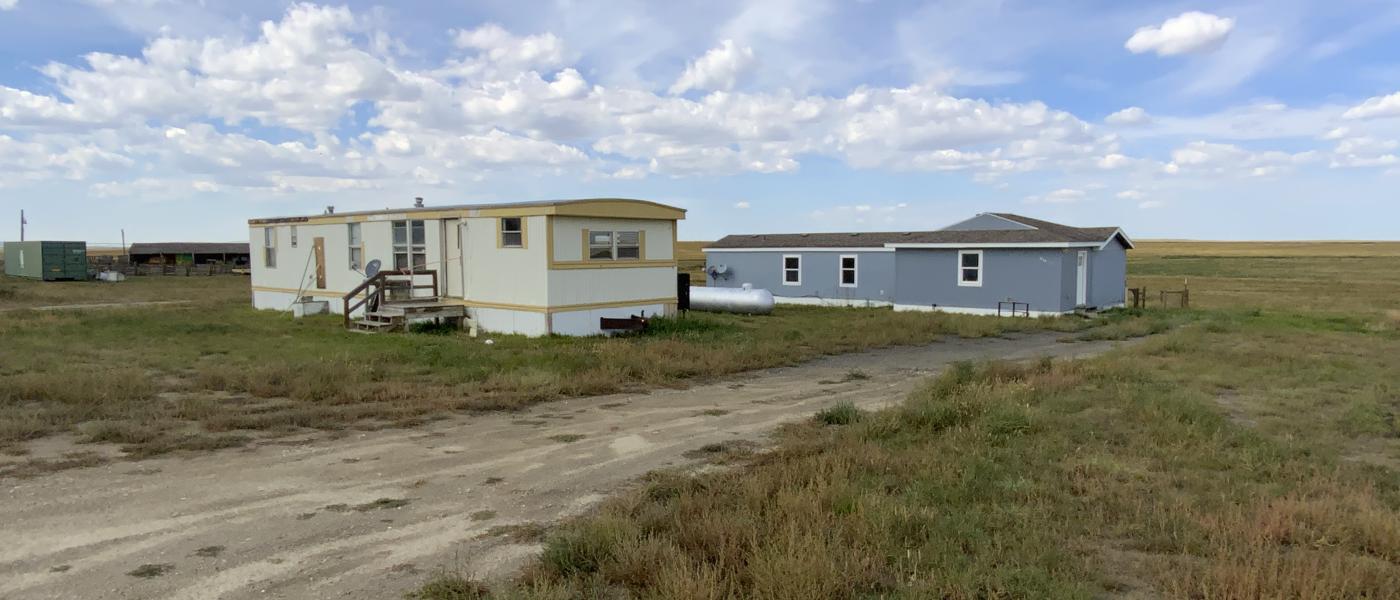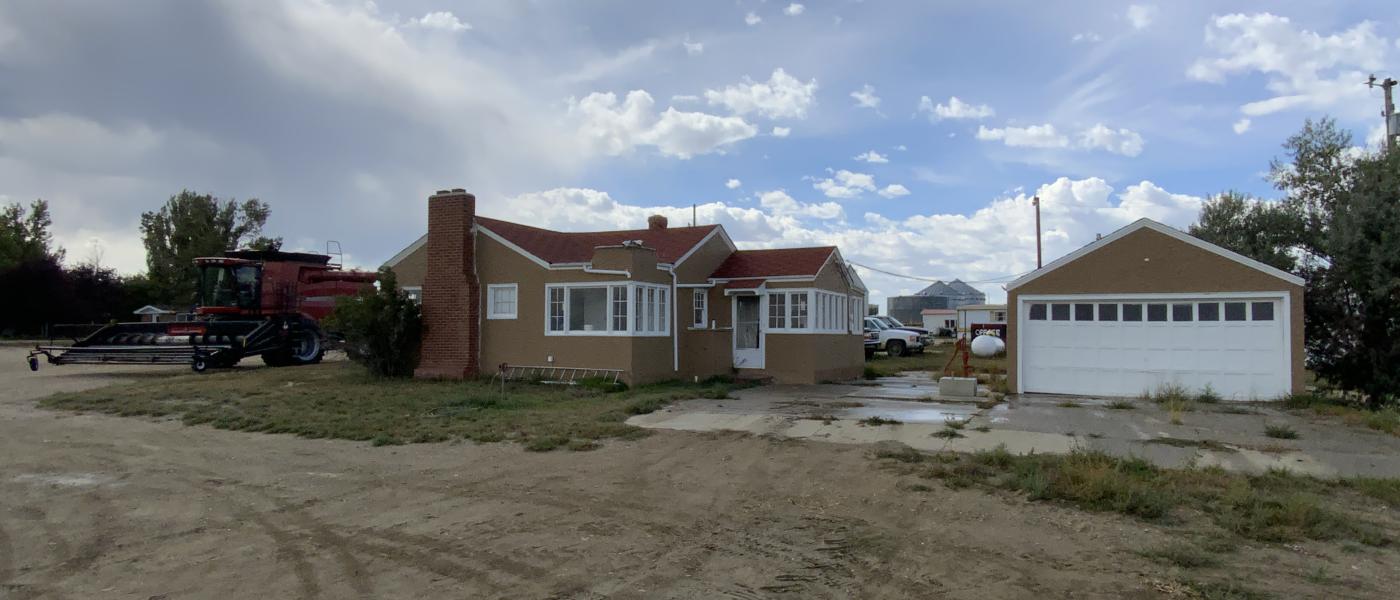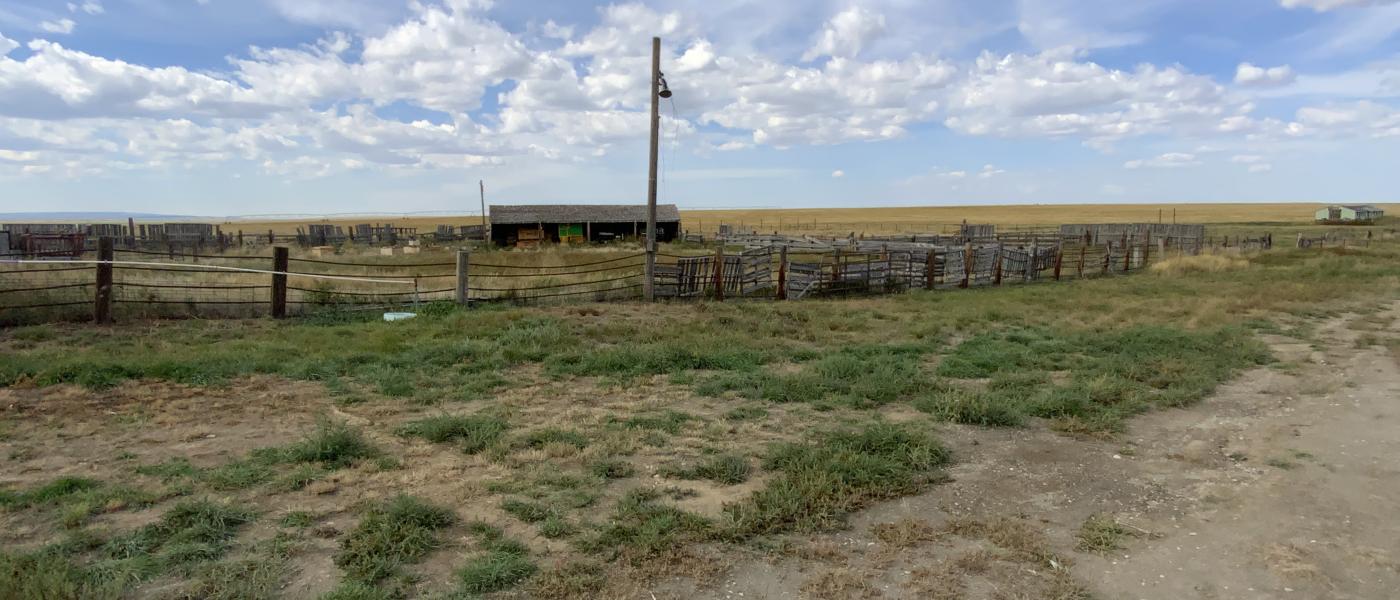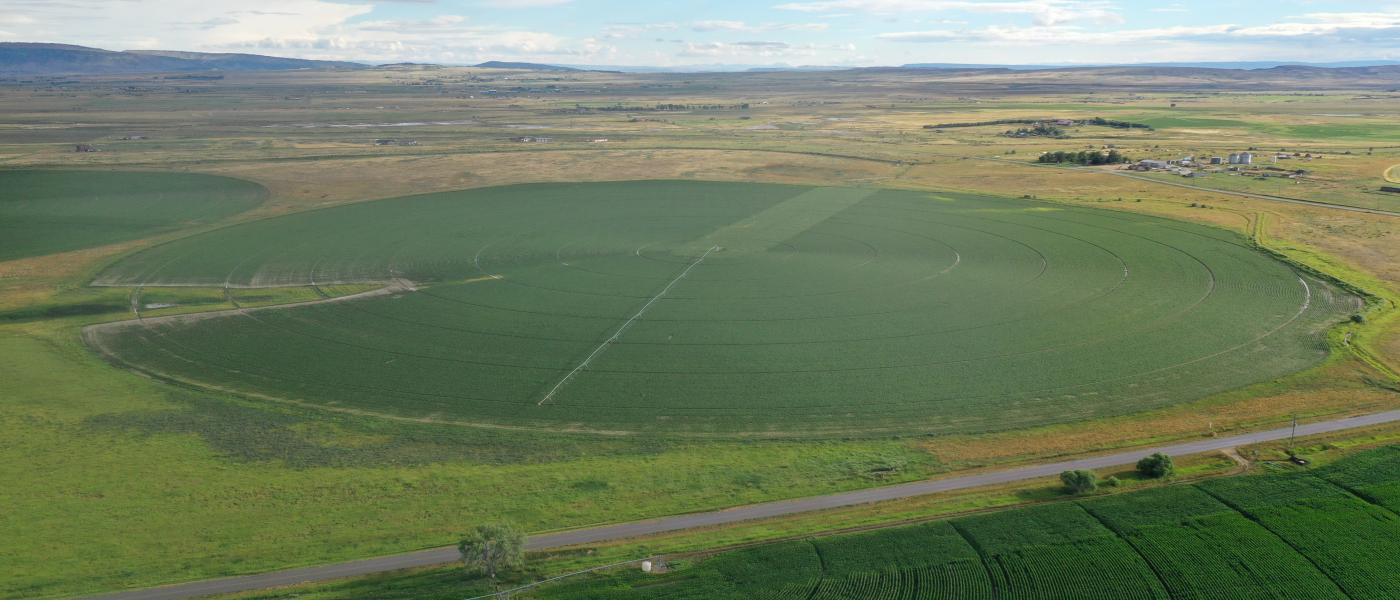 Bressler Farm
Natrona, Wyoming
$7,000,000 | 3,561 +/- ± total acres
Bressler Farm
Natrona, Wyoming
Intro
---
The Bressler Farm is known to be one of the most productive and best managed farms in central Wyoming, operated by the same family now for 3 generations. If you are looking for abundant water, diverse crops, convenient access, and useful improvements then schedule a showing with us today.
Water
---
Two large canals deliver irrigation and stock water reliably from the Alcova Irrigation District to the 3,000+/- deeded acres and 640 acres of Wyoming State lease land . This storage right is a tremendous water resource to the farm and is distributed to 5 center pivots (3 on private and 2 on state) covering 850+/- of prime irrigated acres. The farm has an additional 116+/- acres of water right for an eventual sixth center pivot.
Headquarters
---
The well established headquarters is situated at the end of a paved highway atop a prominent hill with an impressive shelter belt. The 2,460 sq ft ranch style home built in 1974 is complimented by a 4,000 sq ft metal shop to service equipment. Numerous working improvements include a drive through scale, grain quonsets, and other infrastructure. Historic barracks from the original Army Air Corps in Casper are some of those buildings.
Location
---
A short drive from the Casper International Airport on paved road provides excellent shipping along the I-25 corridor as well US Highway 20-26. The Bressler's also own the local Zimmatic Pivot Irrigation Dealer/Installer which, along with all the farm equipment, is available for an additional price seperate from the real estate.
Habitat
---
Not only do the canals provide long stretches of live water, South Casper Creek meanders through the center of the farm creating abundant riparian features including Bressler Reservoir for wetland bird habitat. The pasture to the north hold pronghorn antelope and mule deer habitat. The various cash crop land and shoulder ground hold upland bird, sandhill crane, and white tail. This diverse mix of production is well fenced for rotational year around grazing.
Please contact broker or download a brochure for a comprehensive water rights map.
Average Crop Yield
---
To view overlays such as FSA, Soils, FEMA, TRS, Contours, County Parcels and more click "View Full Screen" and interact with the map legend.
The seller and seller's agent are making known to all potential purchasers there may be variations between the deeded property lines and the location of the existing fence lines. Seller and seller's agent make no warranties with regard to location of the fence lines in relationship to the deeded property lines, nor does the seller and seller's agent make any warranties or representations with regard to specific acreages. Seller is selling the property in an "AS IS" condition, which includes the location of the fences, as they exist. Boundaries shown on any accompanying maps are approximate, based on county and state parcel map data. Prospective Buyers are encouraged to verify fence lines, deeded property lines, and acreages using a licensed surveyor at their own expense. Maps are not to scale and are for visual aid only. The accuracy of the maps and information is not guaranteed.