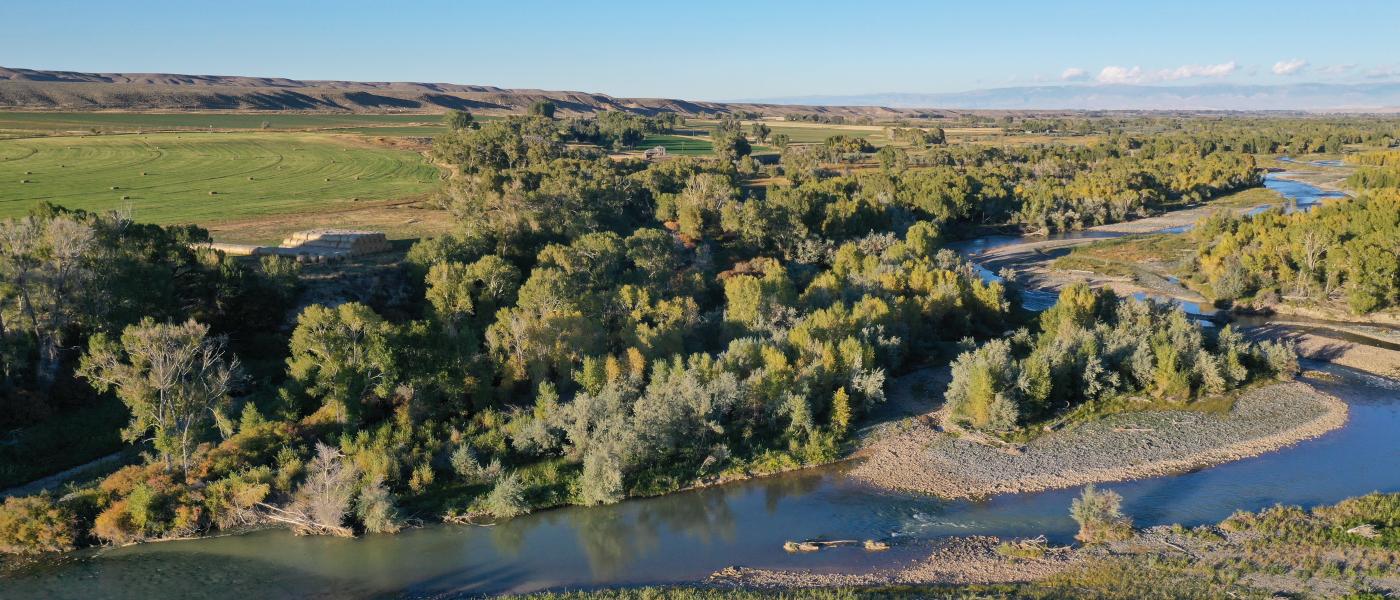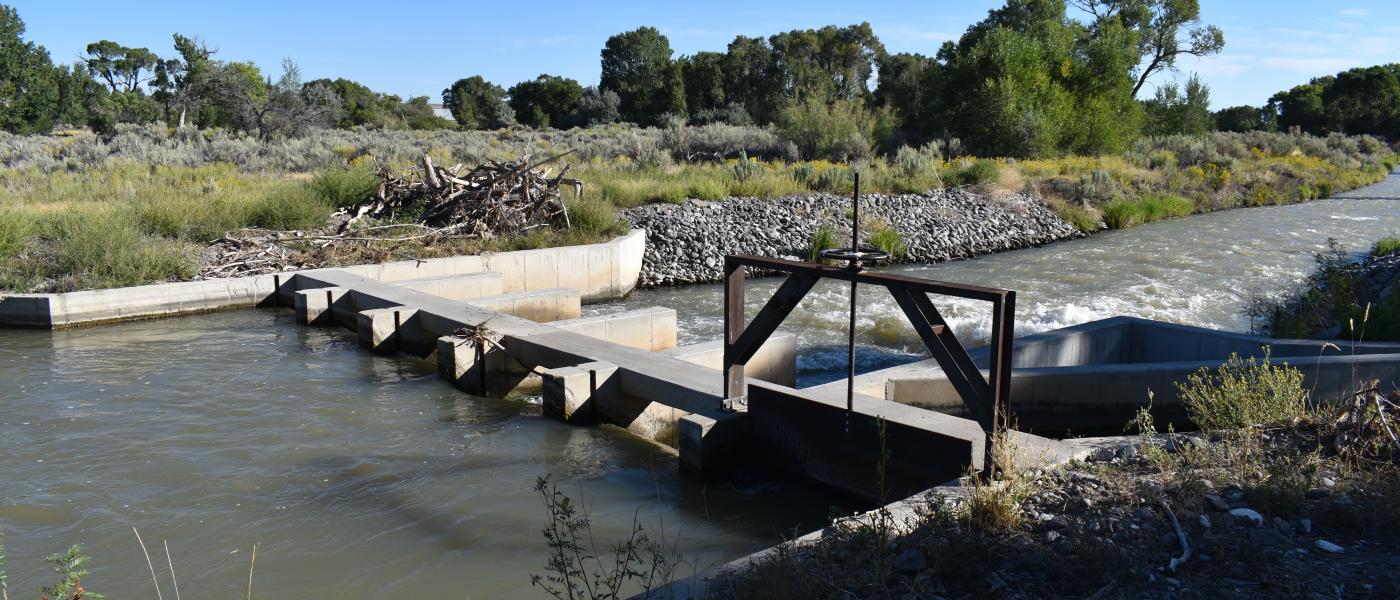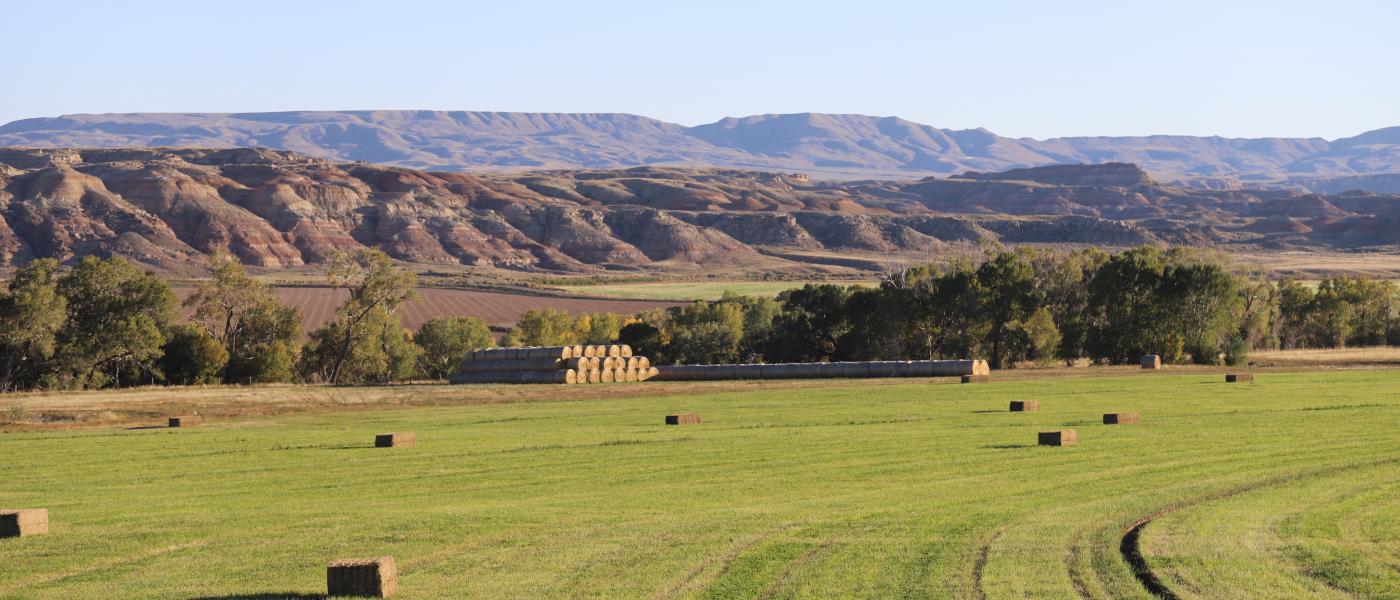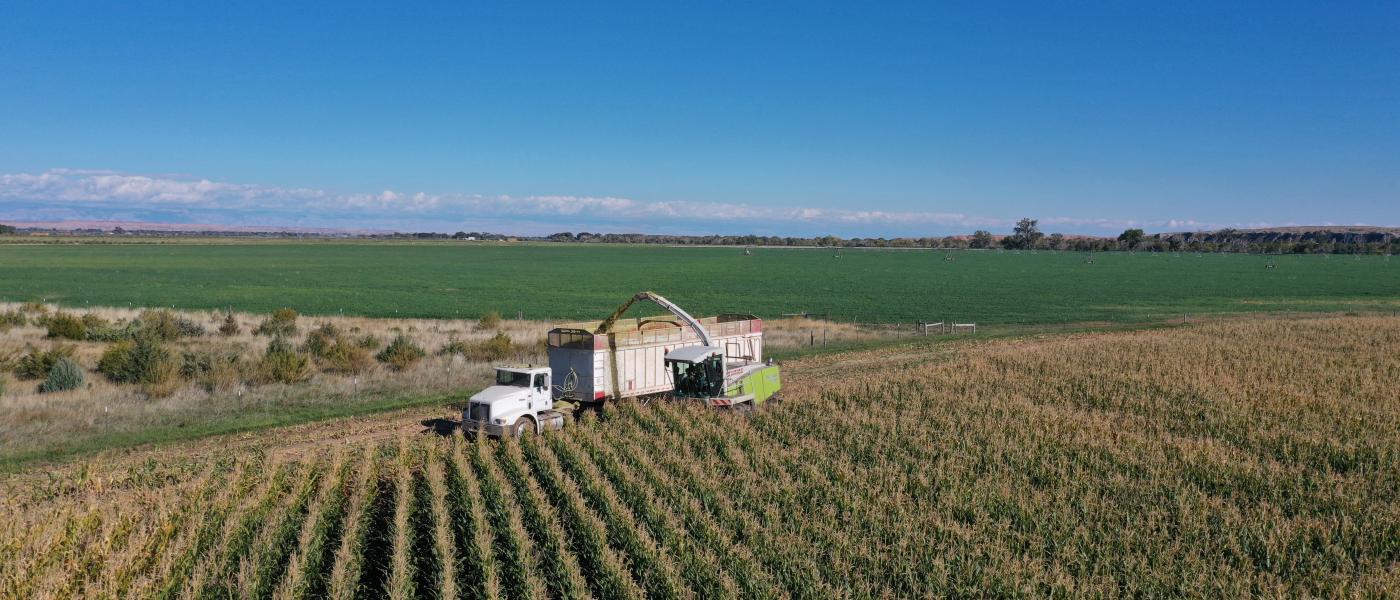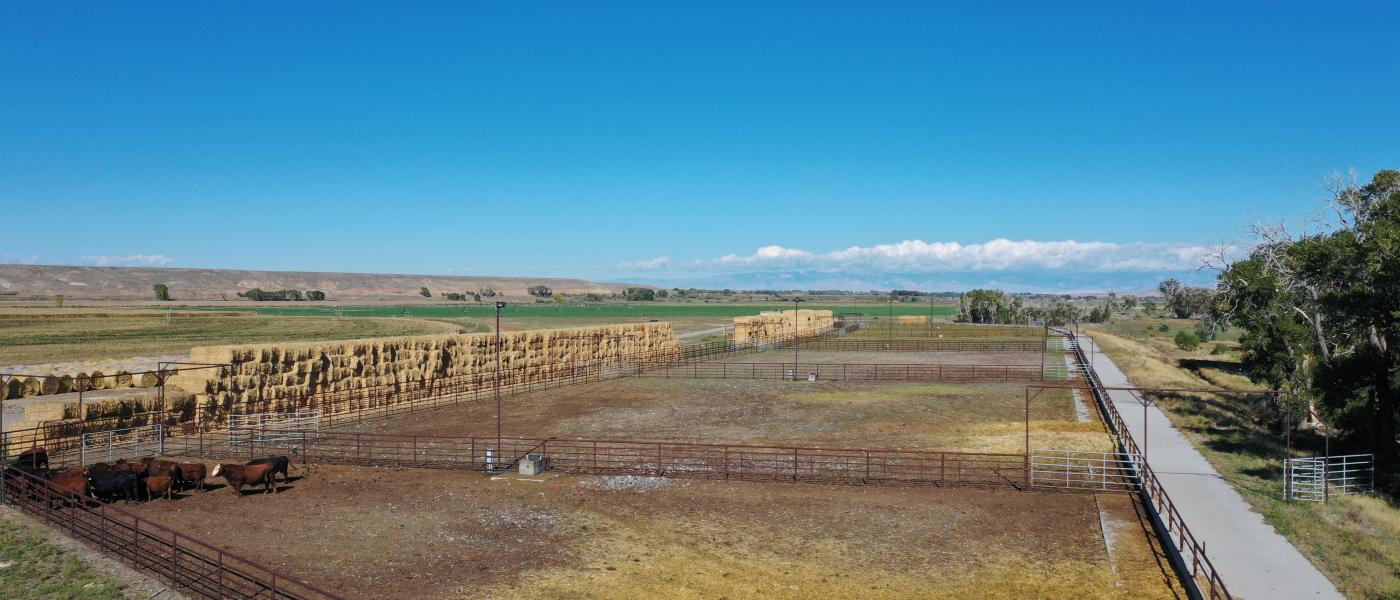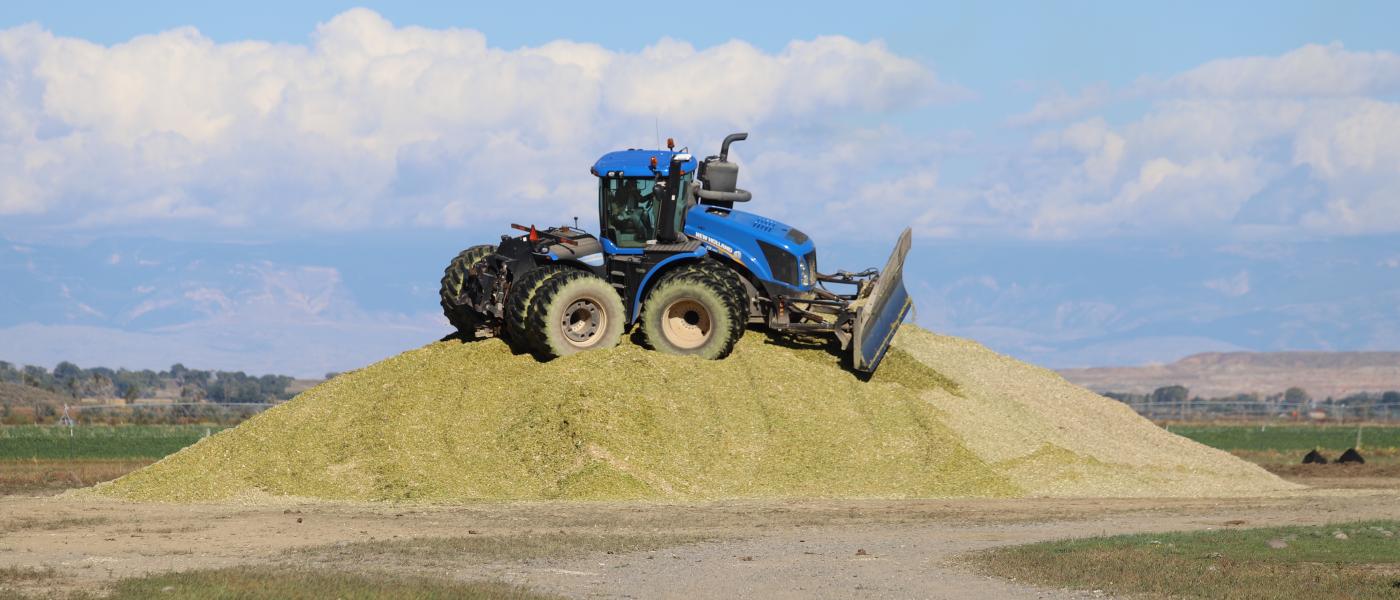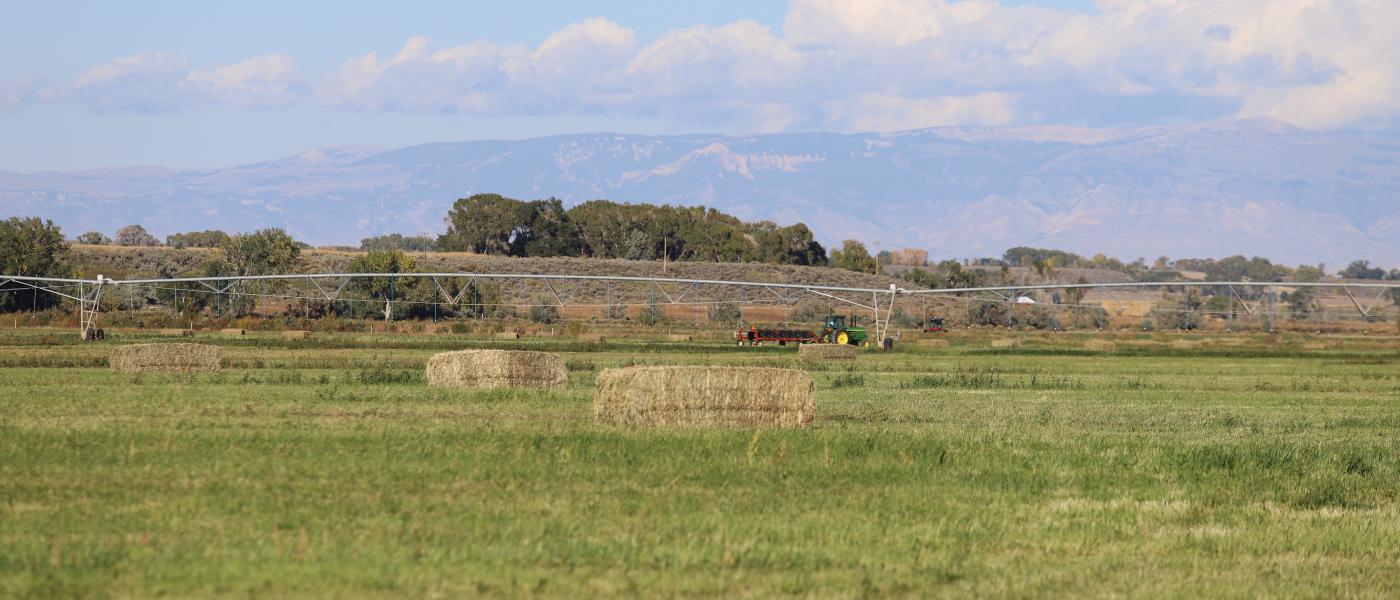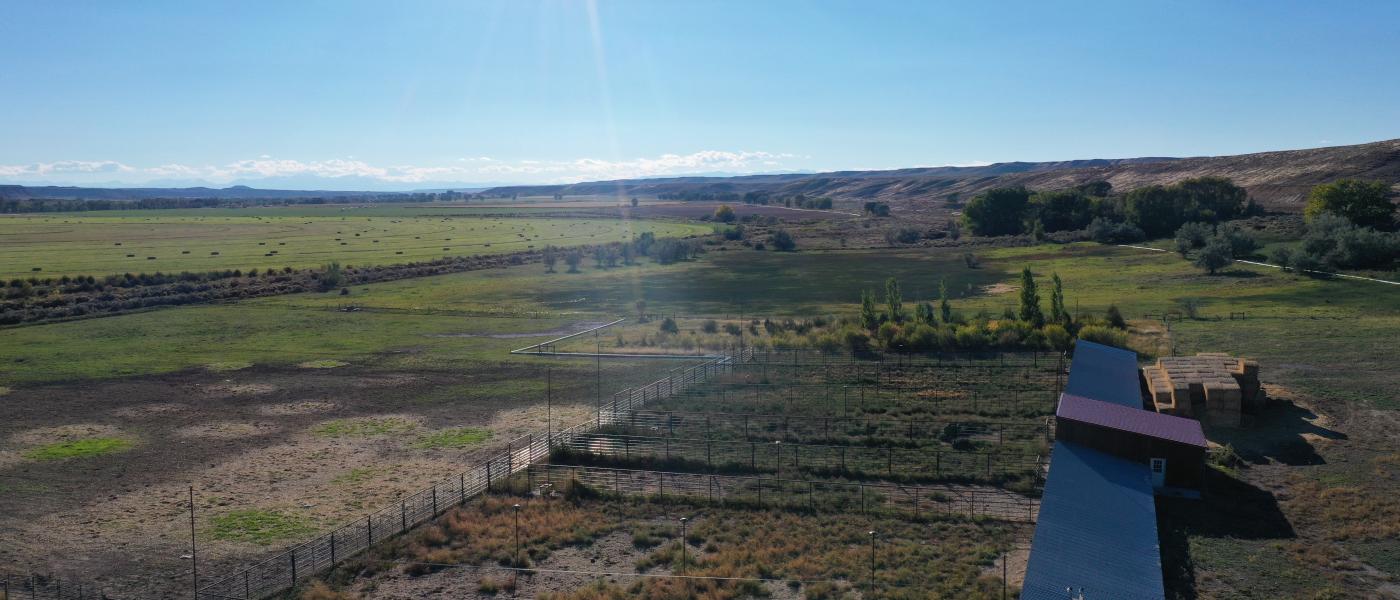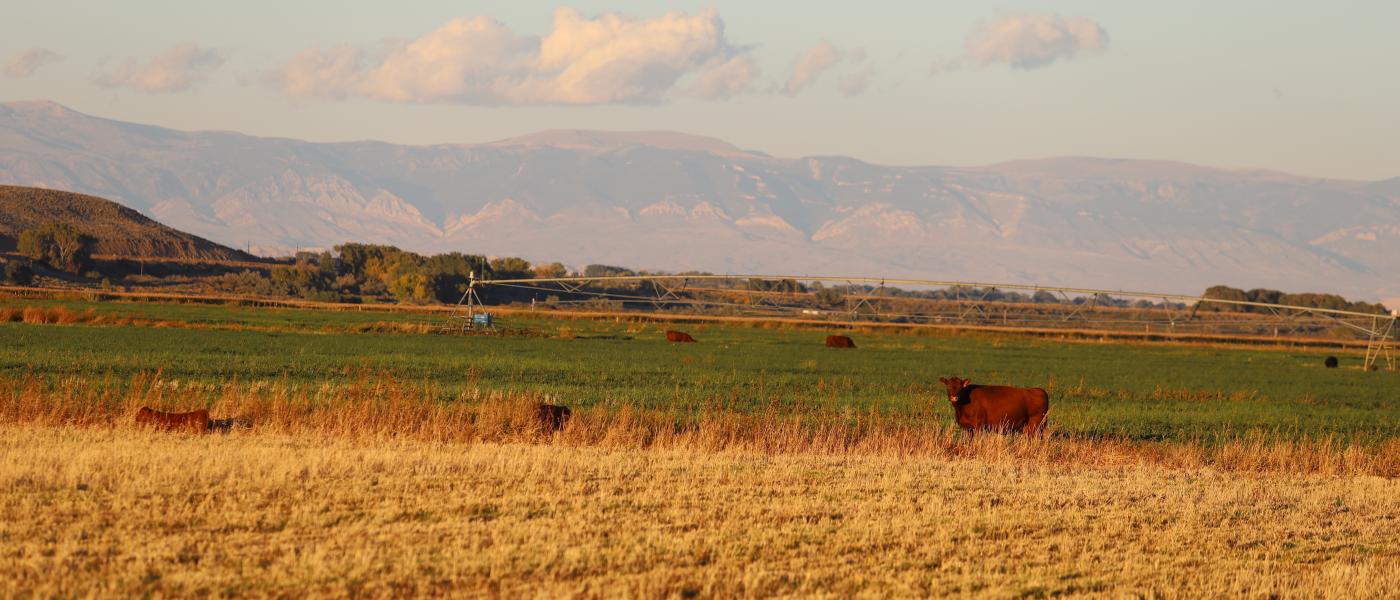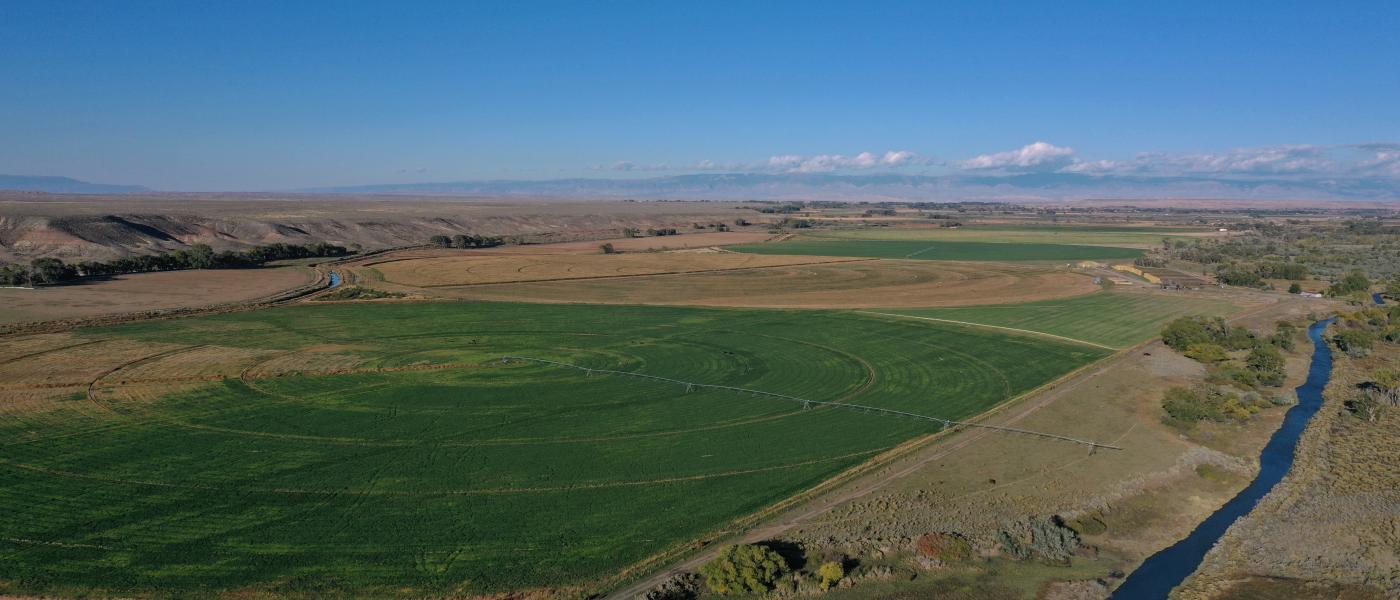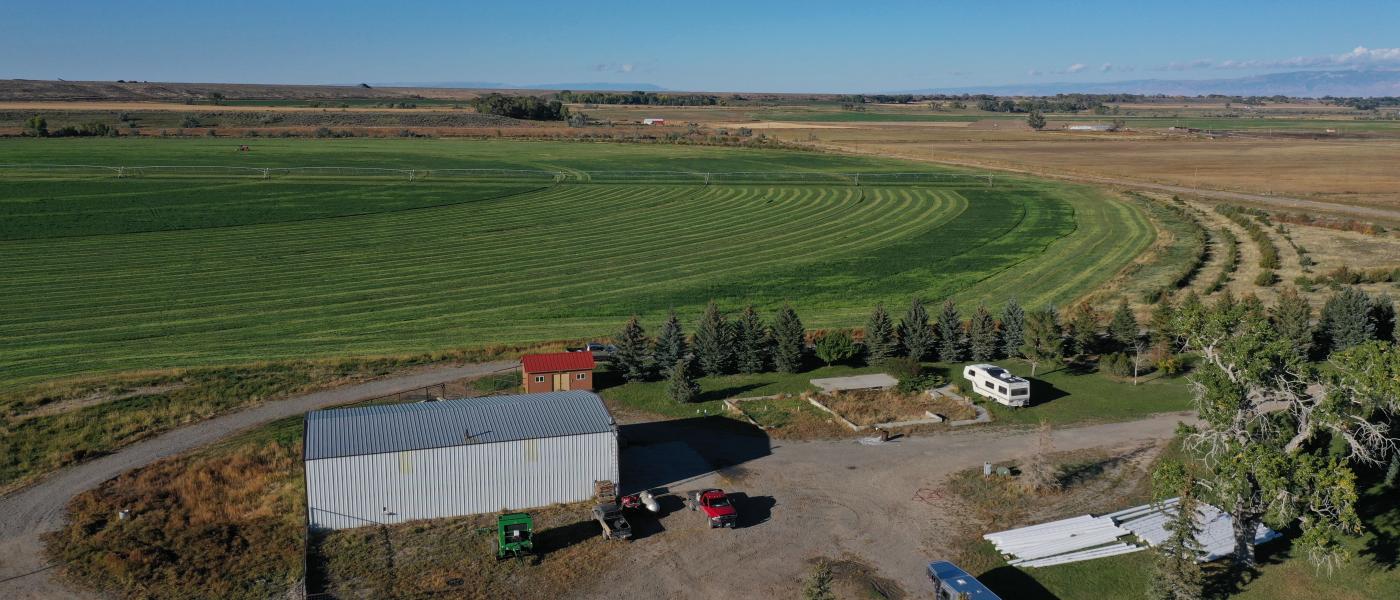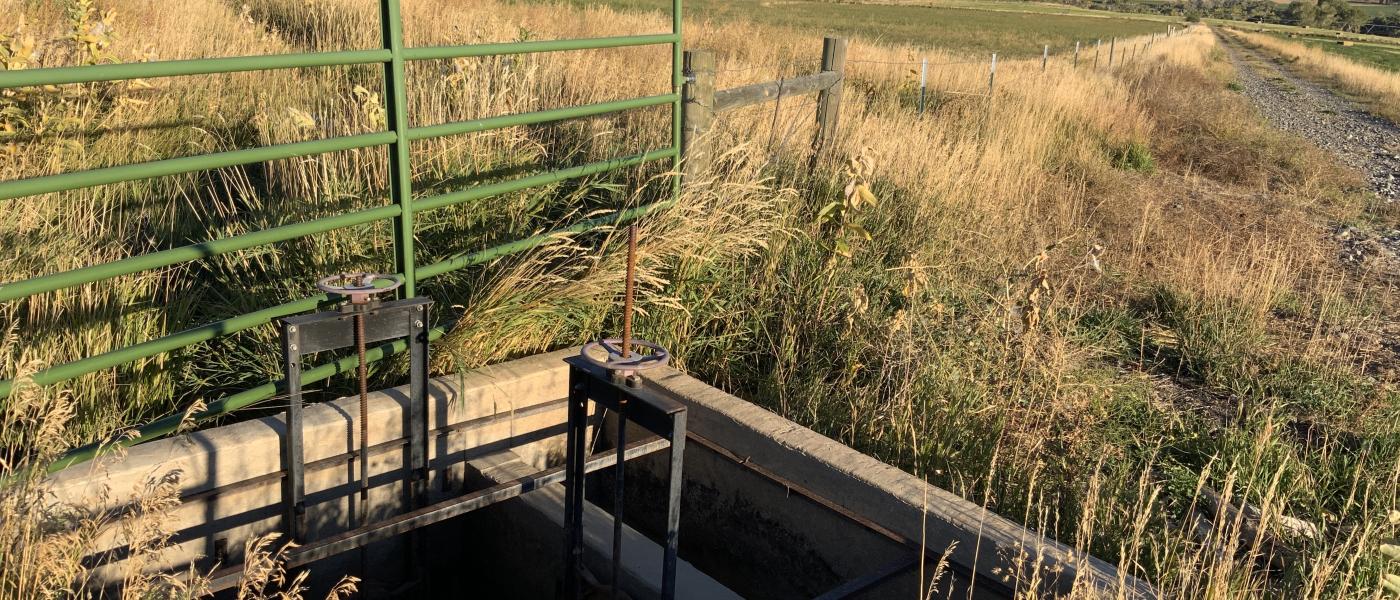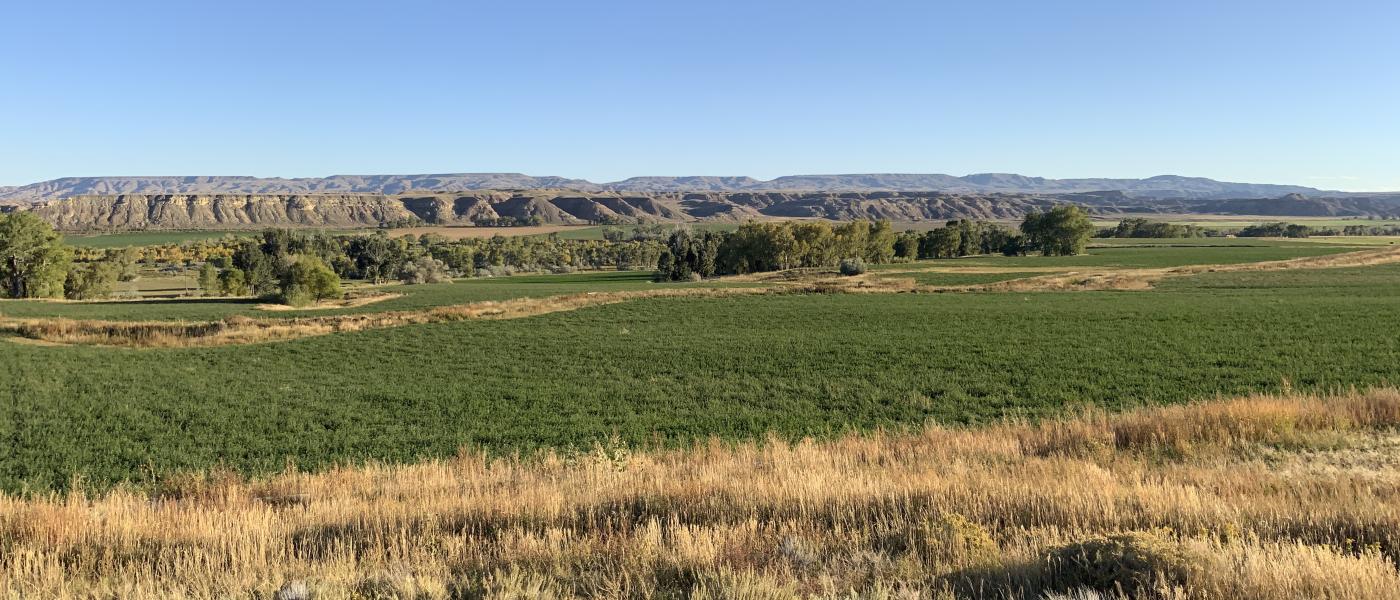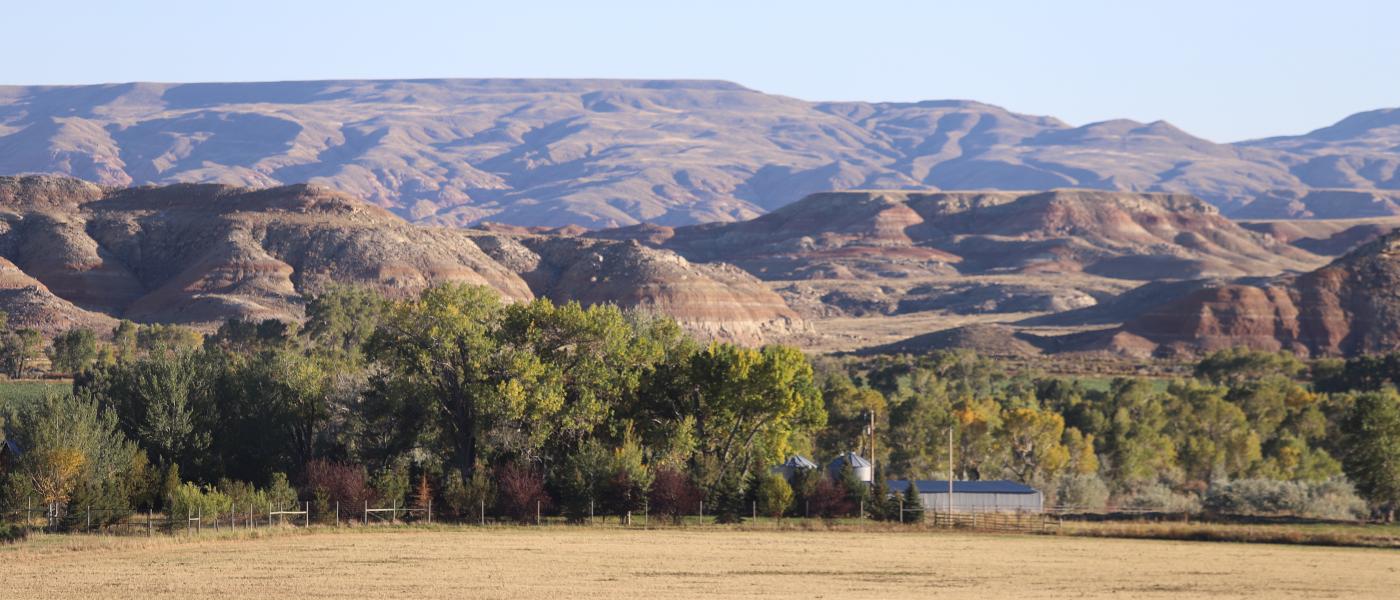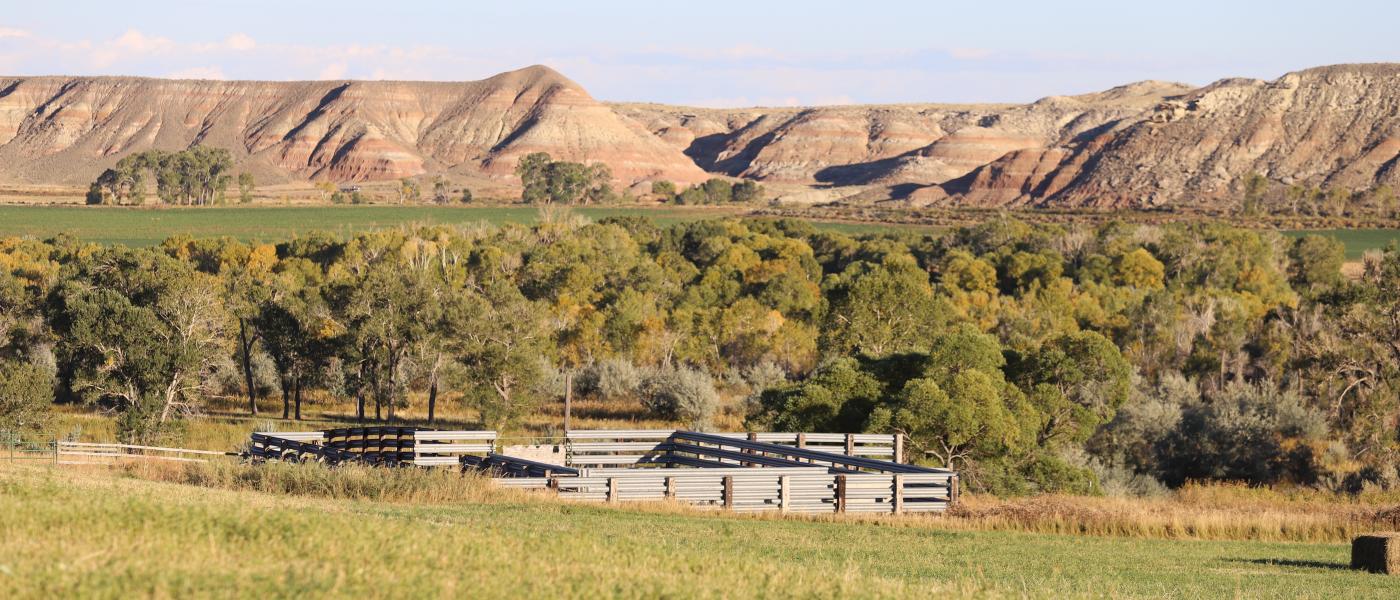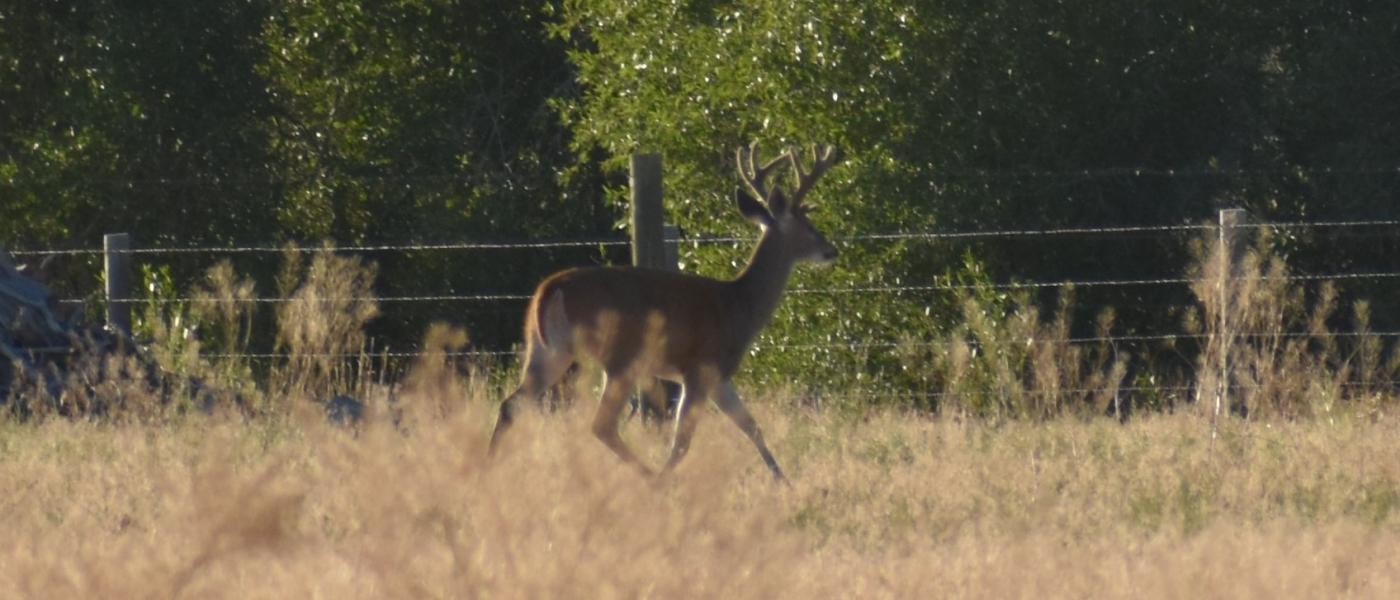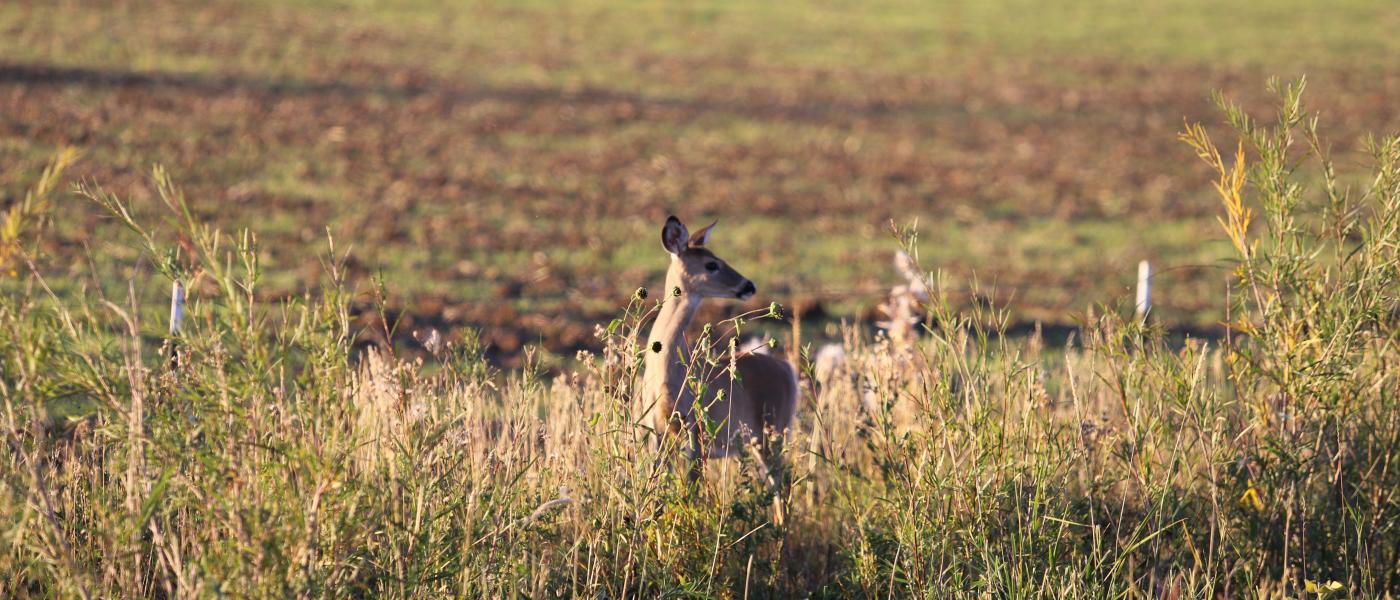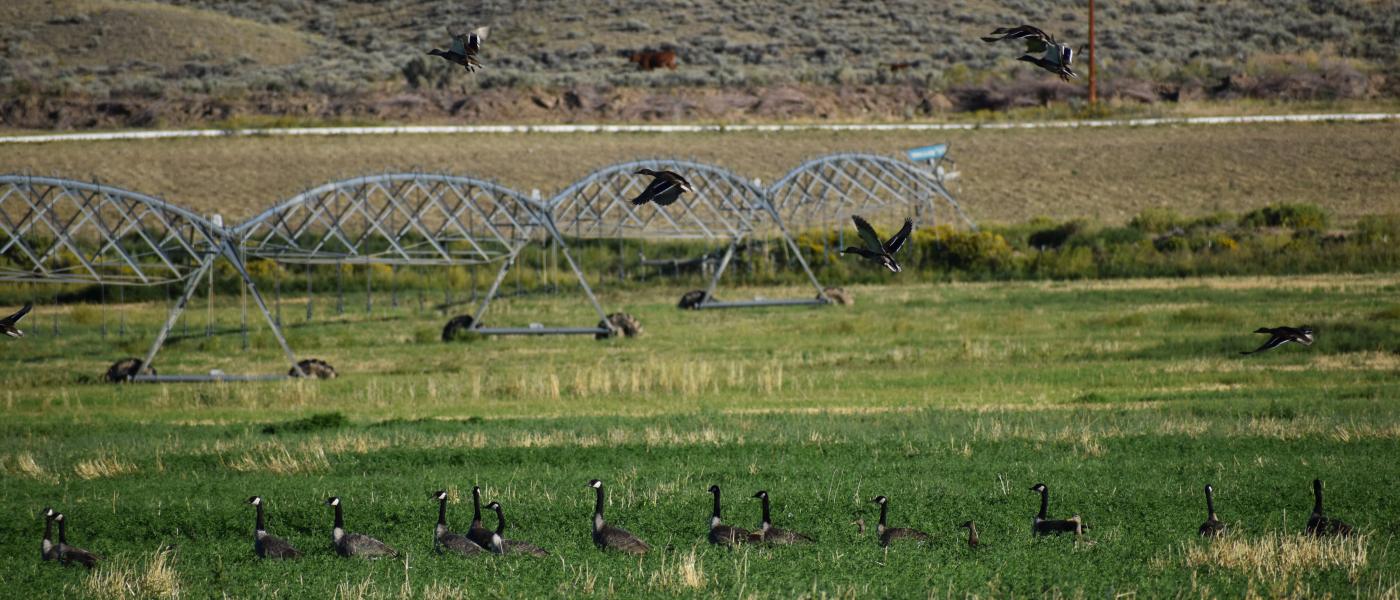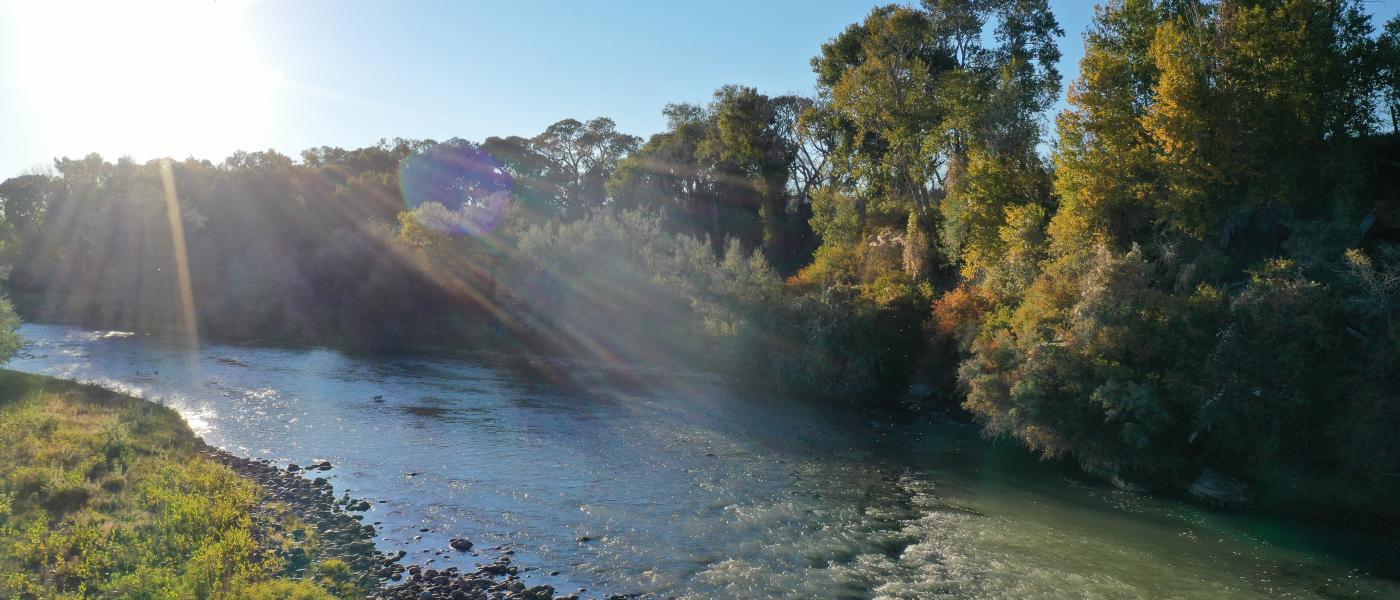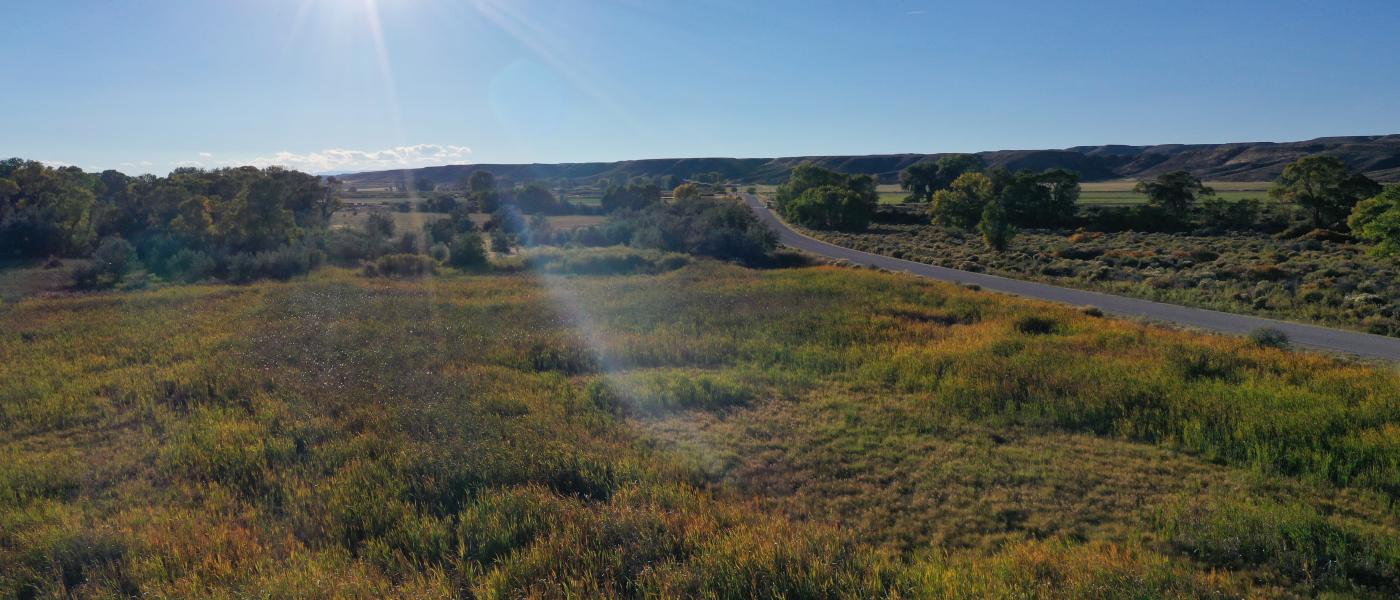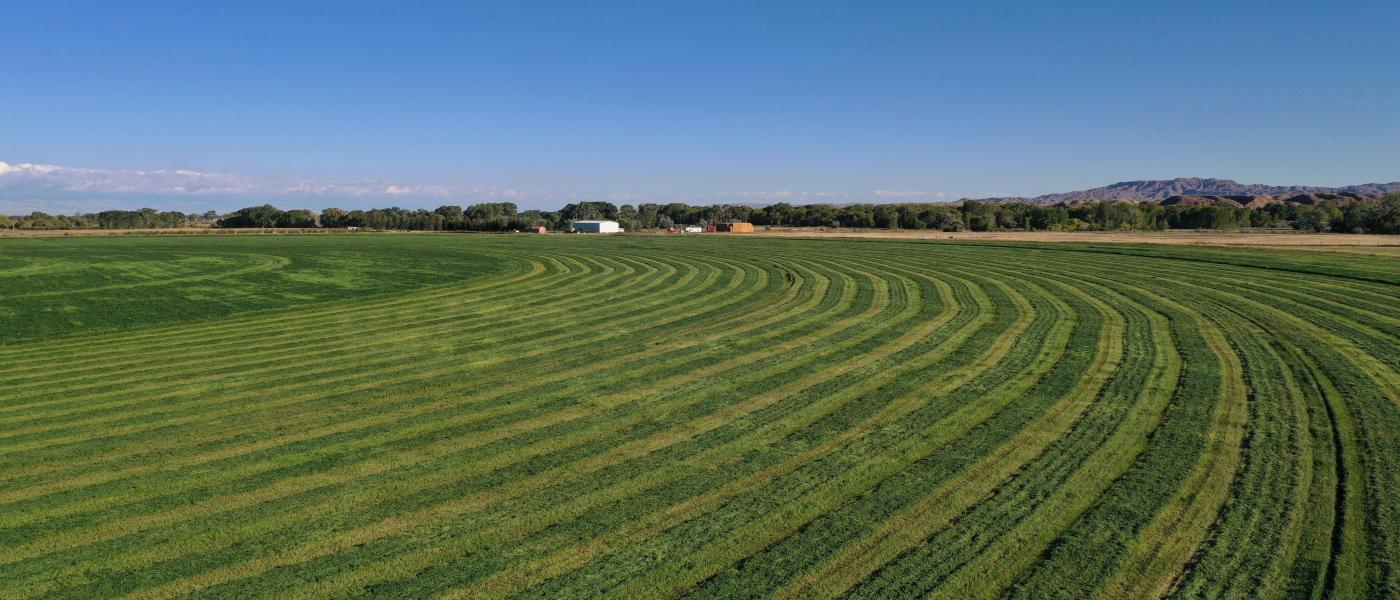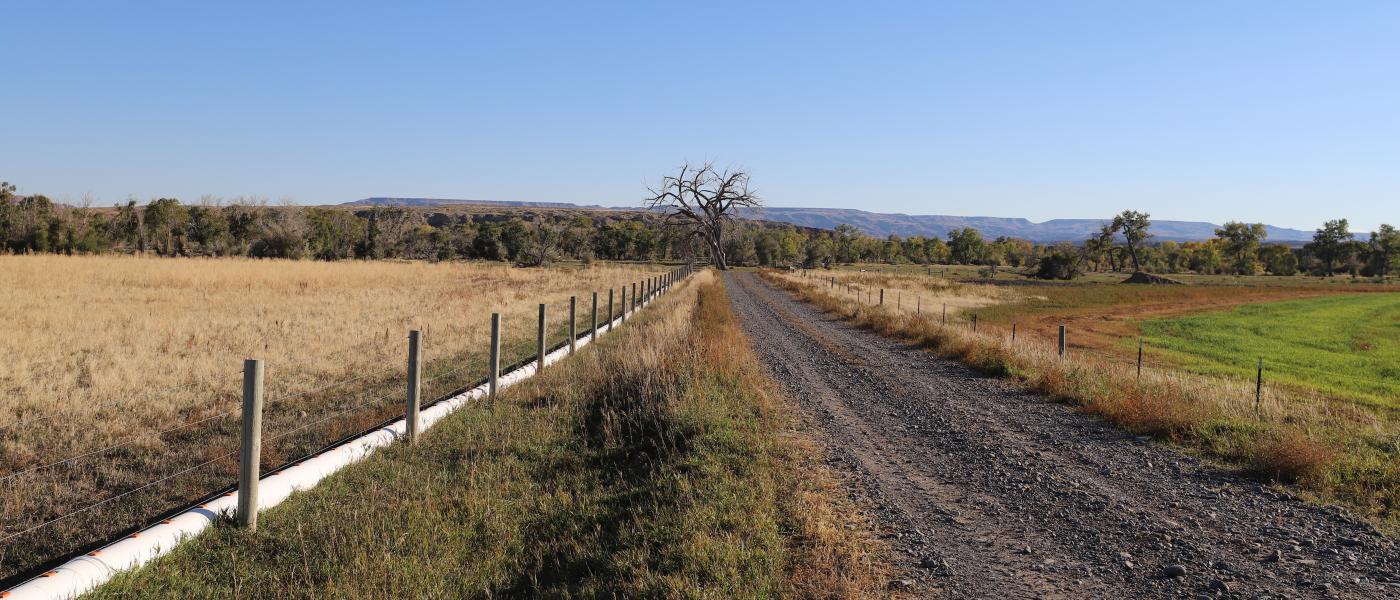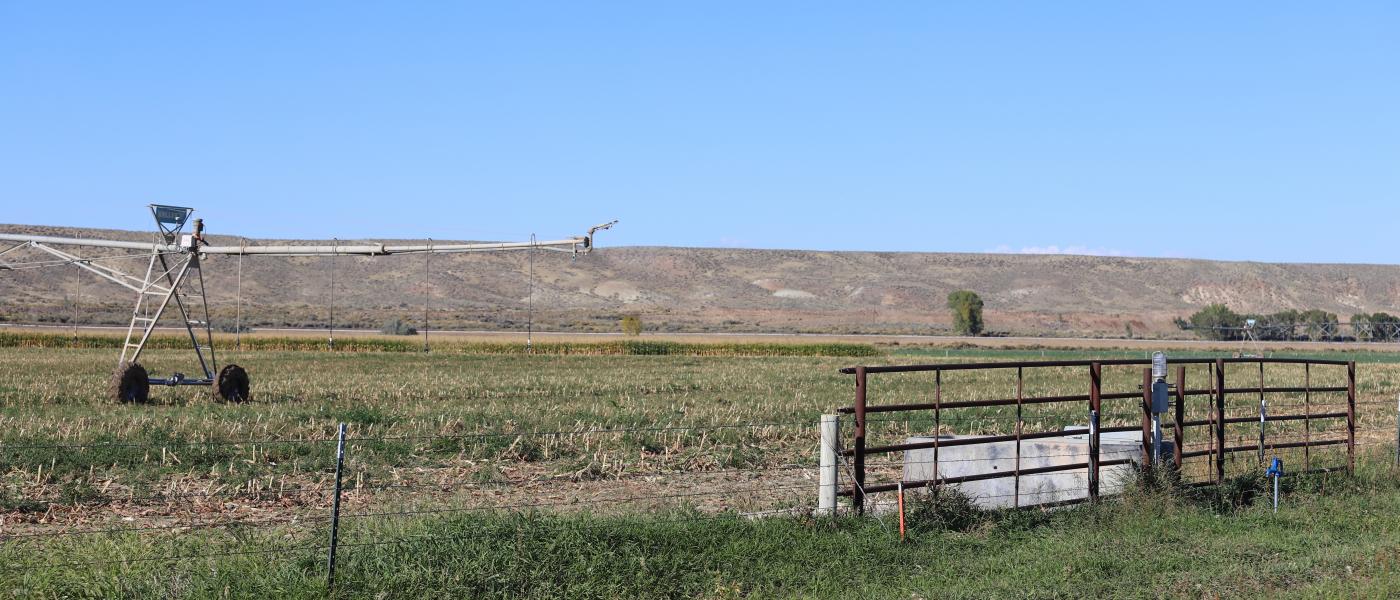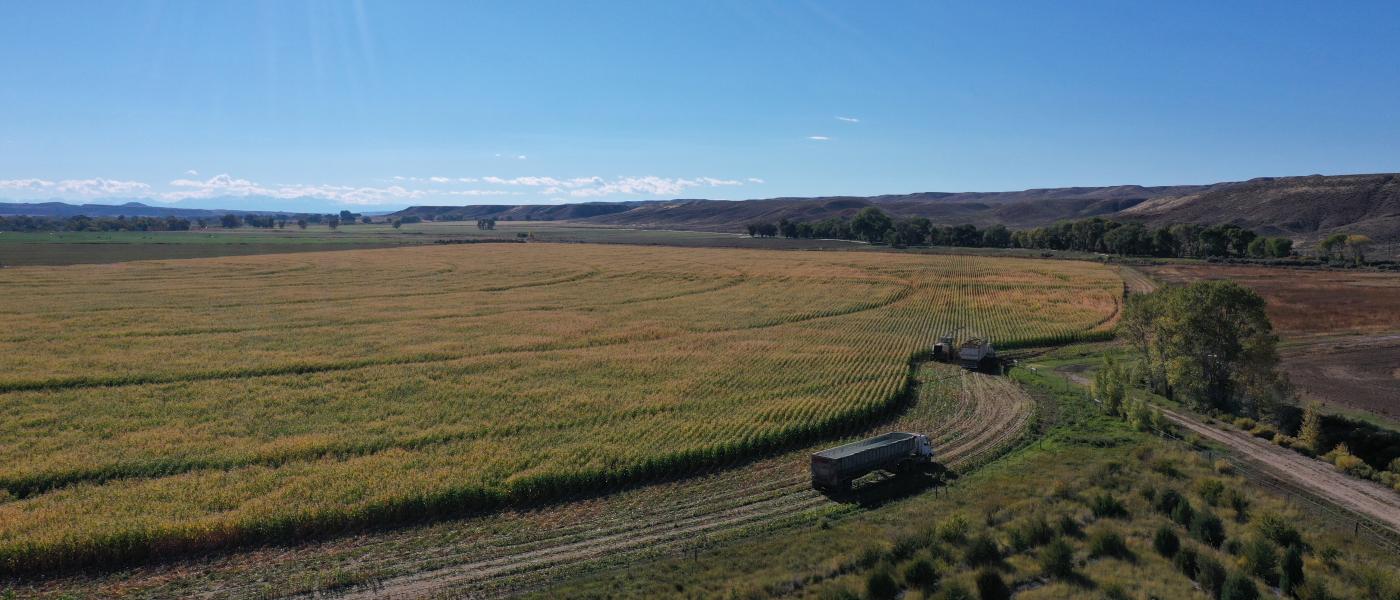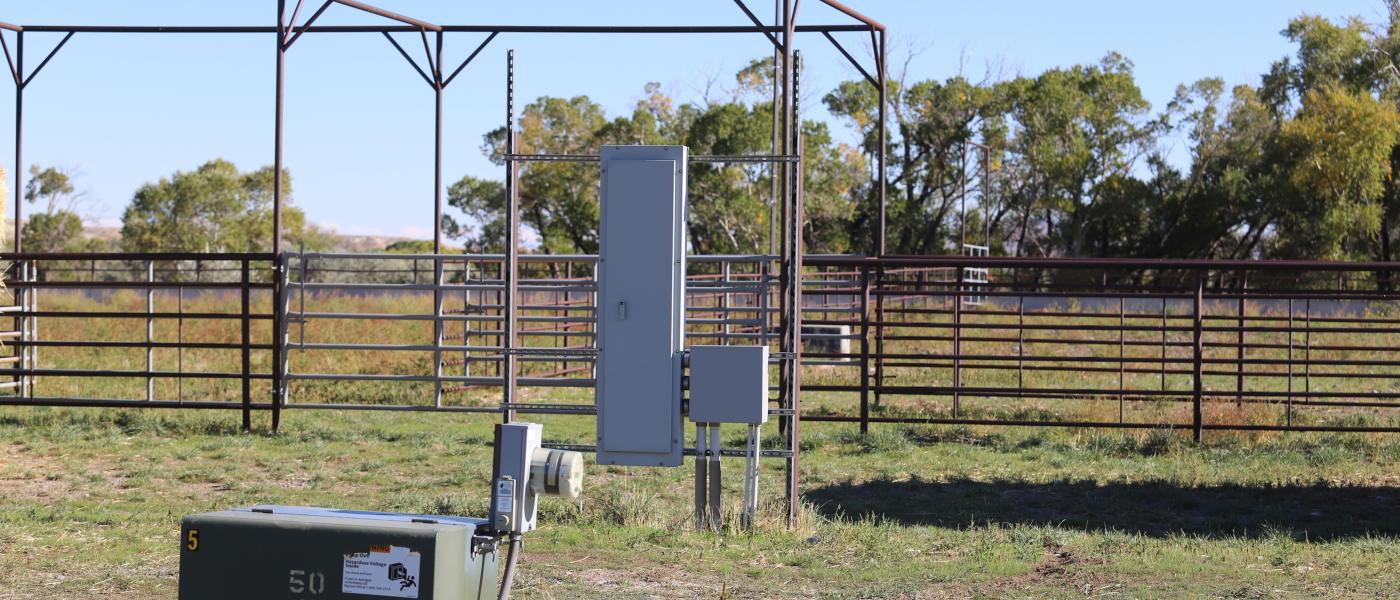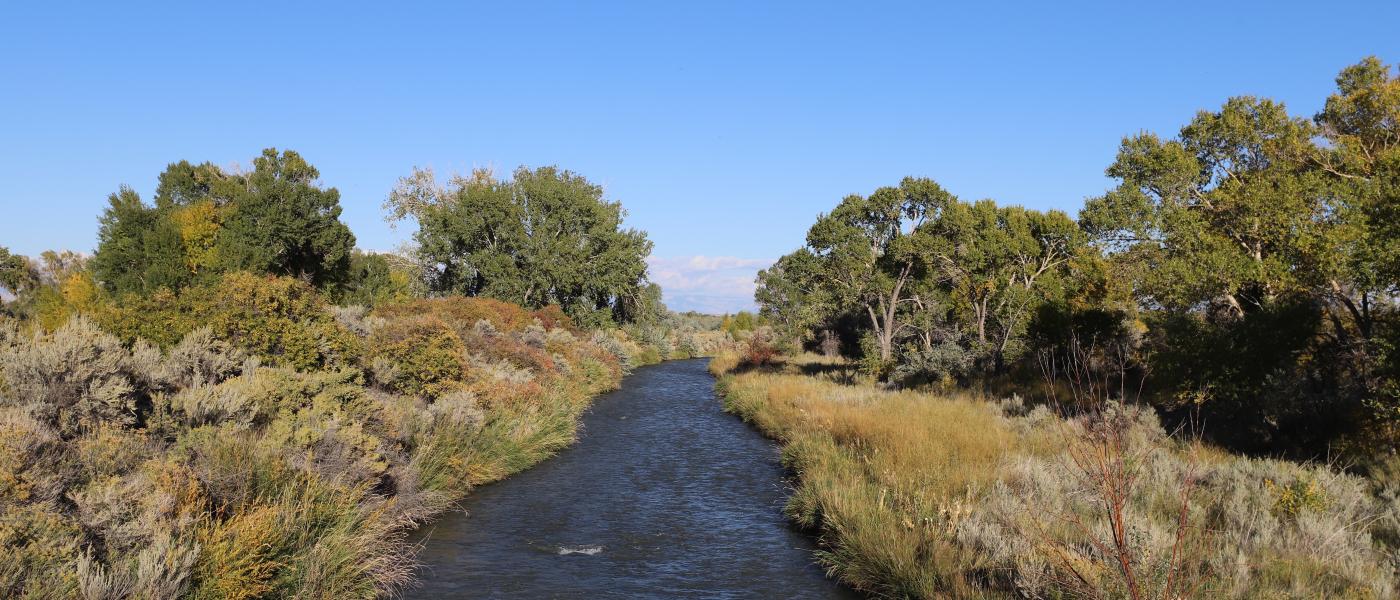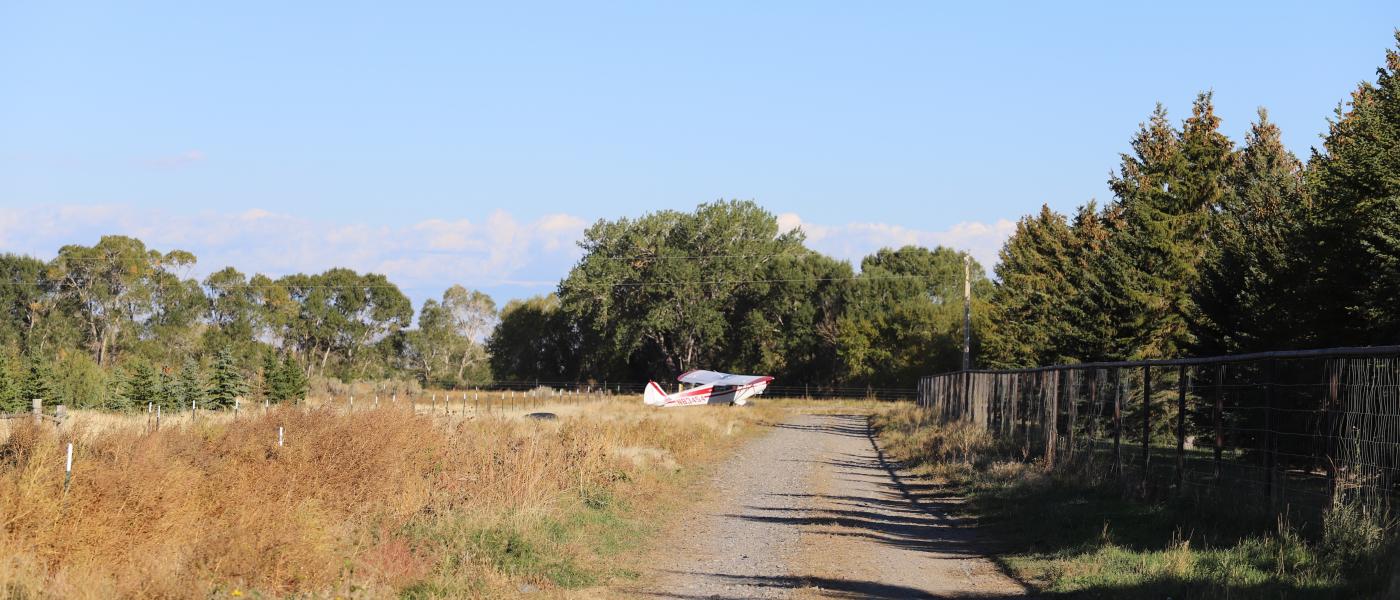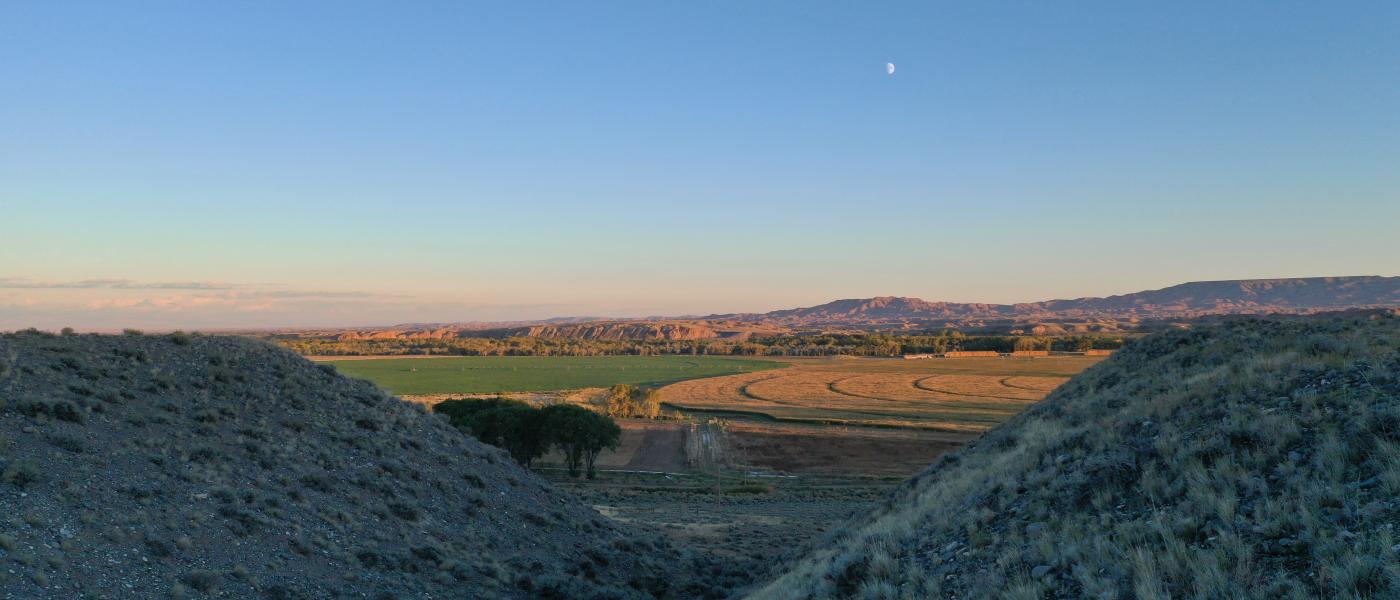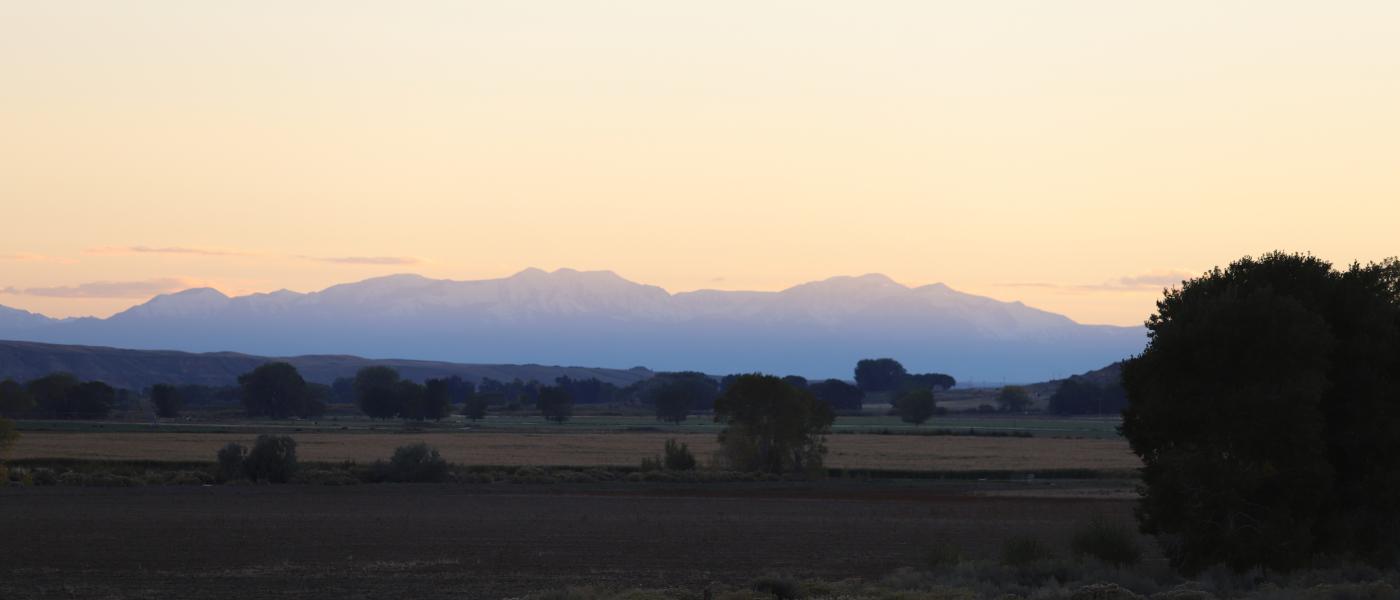 Greybull River Ranch
Park County, Wyoming
$12,500,000 | 16,000 ± total acres
Greybull River Ranch
Park County, Wyoming
The Greybull River Ranch is a well maintained ag operation along the fertile alluvial plain of one of Wyoming's largest rivers in the heart of the Big Horn Basin. A contiguous 2,795 +/- deeded acres of productive soils and lush creek bottom ties into vast tracts of public land leased for livestock grazing.
Water is a Huge Value
---
Abundant water rights that date back to Wyoming's territorial days, the ranch boasts approximately 1,370 irrigated acres that grow a rich diversity of crops including alfalfa, seed hay, timothy, orchard grass hay, barley, oats, sunflower seeds, beans, and corn. Crop rotation, and six irrigation pivots ensures continued productivity and a steady source of income.
The centerpiece to the ranch is over two miles of braided Greybull River banks supplying volumes of water to the numerous ditches and wetlands. These riparian bottomlands of cottonwoods and grasses are home to an amazing variety of wildlife. The diversity of wildlife on the Greybull River Ranch is simply incredible.
Crops and Cattle
---
Complementing its abundance of crops is a solid cattle operation, which includes 13,222 acres of State and BLM grazing leases that are permitted for 1,522 AUMs. The Greybull River Ranch is estimated to run up to 400 head of cattle year-round and includes a 1,000-head feedlot with six corrals, each with its own heated self-watering system and lighting.
The Greybull River Ranch is well balanced with irrigated cropland and open and rolling summer pasture that transitions into lush river bottom pasture. Livestock water is provided by springs, wells, irrigation water, and the Greybull River. The Greybull River is a reliable source of water. Irrigation water is provided by the Greybull Valley Irrigation District with the canal traveling through the property providing easy access to water. There are multiple locations along the canal to pull water for irrigation. The water goes into an underground pipeline system for the pivots. Also, there are additional water rights providing water from Upper Sunshine, Lower Sunshine, and Roach Gulch reservoirs.
Wildlife and Recreation
---
Home to elk, whitetail, mule deer, pronghorn, turkeys, pheasants, quail, chukars, and diverse waterfowl. Only lightly hunted in recent years, the ranch has not come close to achieving its hunting potential. However, a licensed bird farm has been in operation here, permitting outstanding upland bird hunting for quail, pheasant, chukar and partridge in the fall and winter months.
The coveted Yellowstone cutthroat trout inhabit the two miles of the Greybull River on the property, and provide sport for both fly and lure fishermen. Several ponds already exist on the ranch, and could be developed into trophy fisheries as well.
Recreational opportunities are rich and varied in northwest Wyoming. Wilderness hunting and fishing can be found in abundance in the Absaroka Mountains to the west, along with backpacking in the summer and snowmobiling in the winter. Yellowstone National Park is under two hours away as well, where a lifetime of enjoying geysers, wildlife, and scenic grandeur awaits. Less than an hours drive is the famous western town of Cody, a small city in Wyoming standards with regular jet service, good restaurants, live music and an extensive schedule of rodeos. Upriver from the ranch is Meeteetse known for world class hunting and downriver is the active farming community of Burlington.
Improvements and Access
---
Two residences are currently utilized on the ranch. The owner's home is 2,700 square feet located just off the Greybull River with excellent privacy and views of the river bottom pasture. It includes an impressive Great Room featuring a large stone fireplace, dining area and open staircase. A second home is a recently renovated single wide that serves as employee housing. Additional improvements include a shop, a set of corrals with a vet building, a feedlot with approximately 1,000 head capacity, grain bins , livestock sheds, and utility buildings. The feedlot consists of metal pipe and concrete bunks.
Excellent access off highway 30 between Burlington and Meeteetse is greeted with miles of a quality gravel road system on the ranch to keep the entire operation running smoothly.
Broker's Comment
---
The first thing a person notices when they visit the Greybull River Ranch is pride of ownership on the agriculture side of the operation. Excellent fencing, well conceived feedlots, irrigation systems, and equipment areas. The production ground is compact meaning efficient farming that carries over to cattle production for aftermath grazing and background feeding. The river holds many incredible sites for an upgraded owners residence to complement the two existing homes and the old Greybull River Road House that is situated on the ranch. The location is also a big plus if you enjoy quiet country living in the farm belt of Wyoming yet close to regional hubs such Cody, Worland, and Billings. A great ag property for both the owner-operator or investor. The current farm tenants are real go-getters so if an investor wants to park money in a great value position of water, crops, and river frontage real estate then this is a must see.
To view overlays such as FSA, Soils, FEMA, TRS, Contours, County Parcels and more click "View Full Screen" and interact with the map legend.
The seller and seller's agent are making known to all potential purchasers there may be variations between the deeded property lines and the location of the existing fence lines. Seller and seller's agent make no warranties with regard to location of the fence lines in relationship to the deeded property lines, nor does the seller and seller's agent make any warranties or representations with regard to specific acreages. Seller is selling the property in an "AS IS" condition, which includes the location of the fences, as they exist. Boundaries shown on any accompanying maps are approximate, based on county and state parcel map data. Prospective Buyers are encouraged to verify fence lines, deeded property lines, and acreages using a licensed surveyor at their own expense. Maps are not to scale and are for visual aid only. The accuracy of the maps and information is not guaranteed.