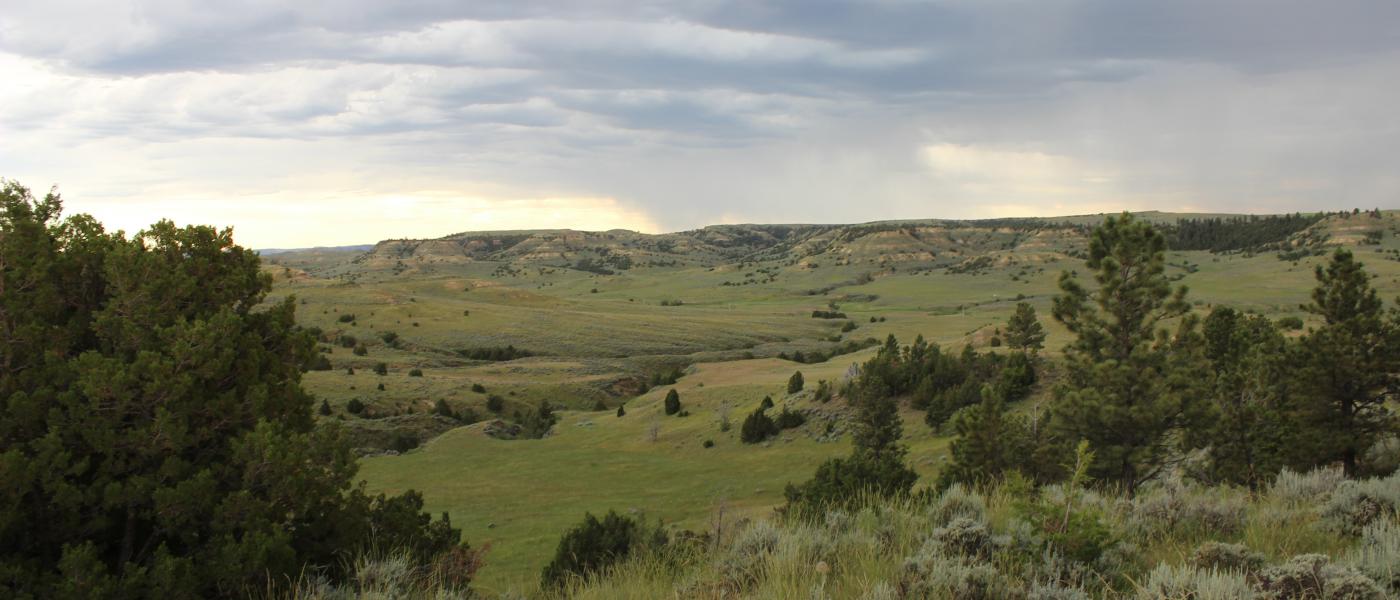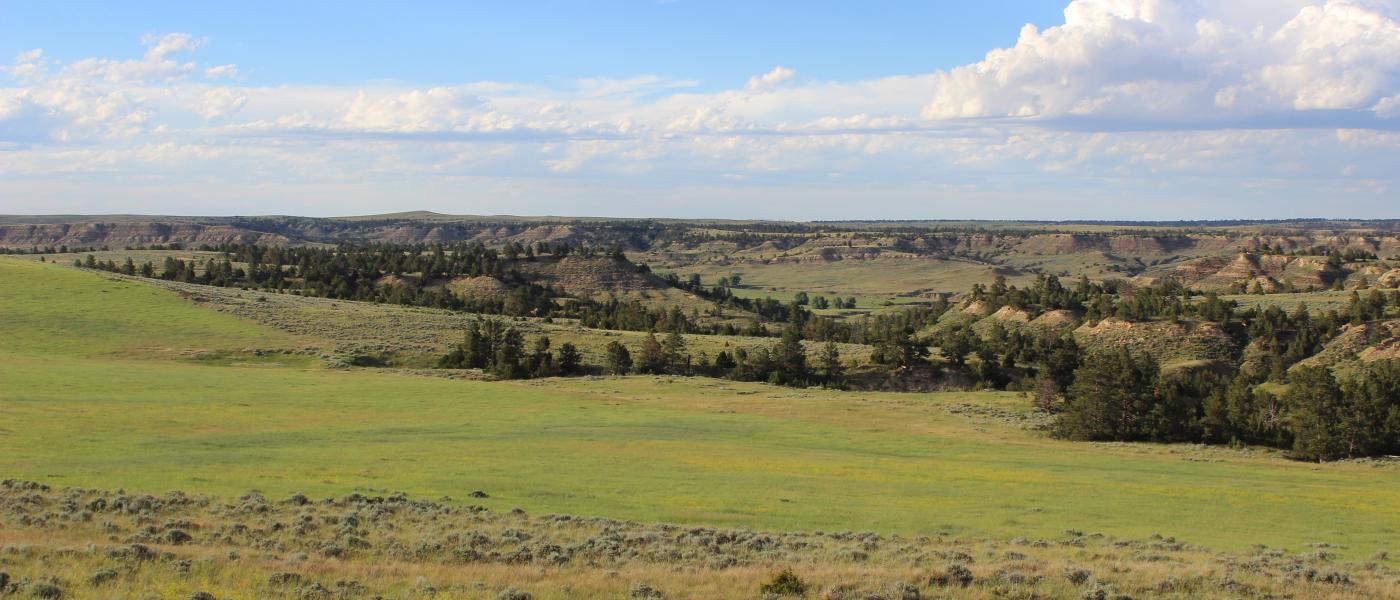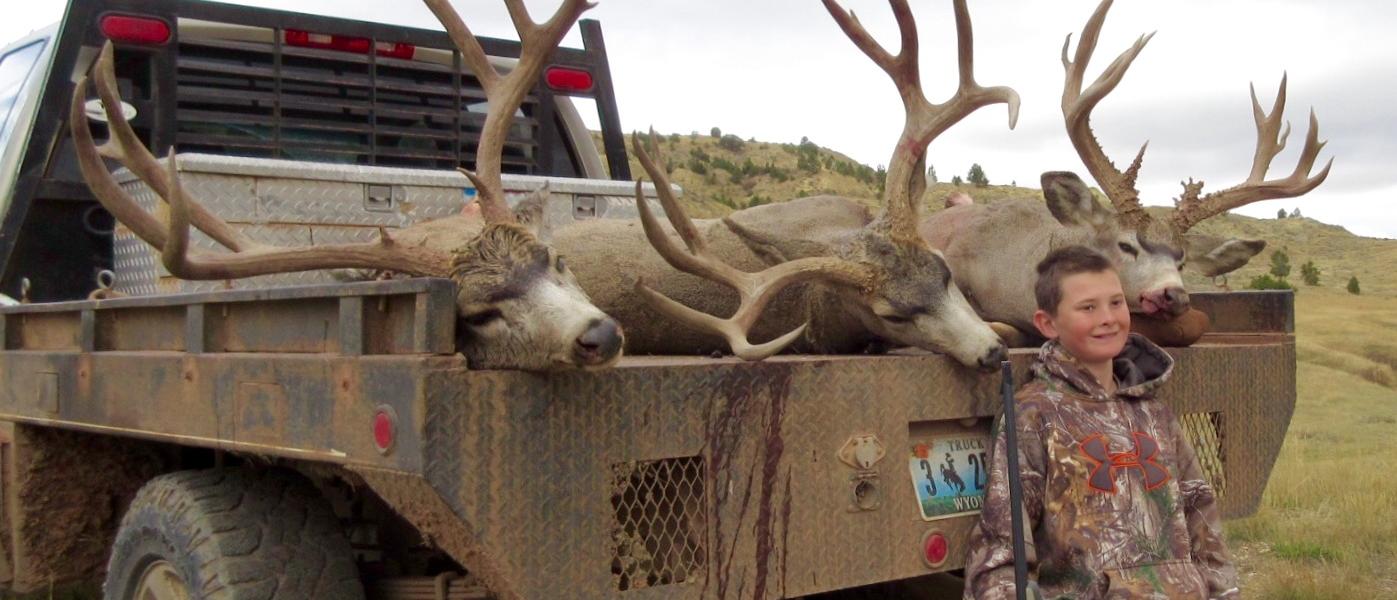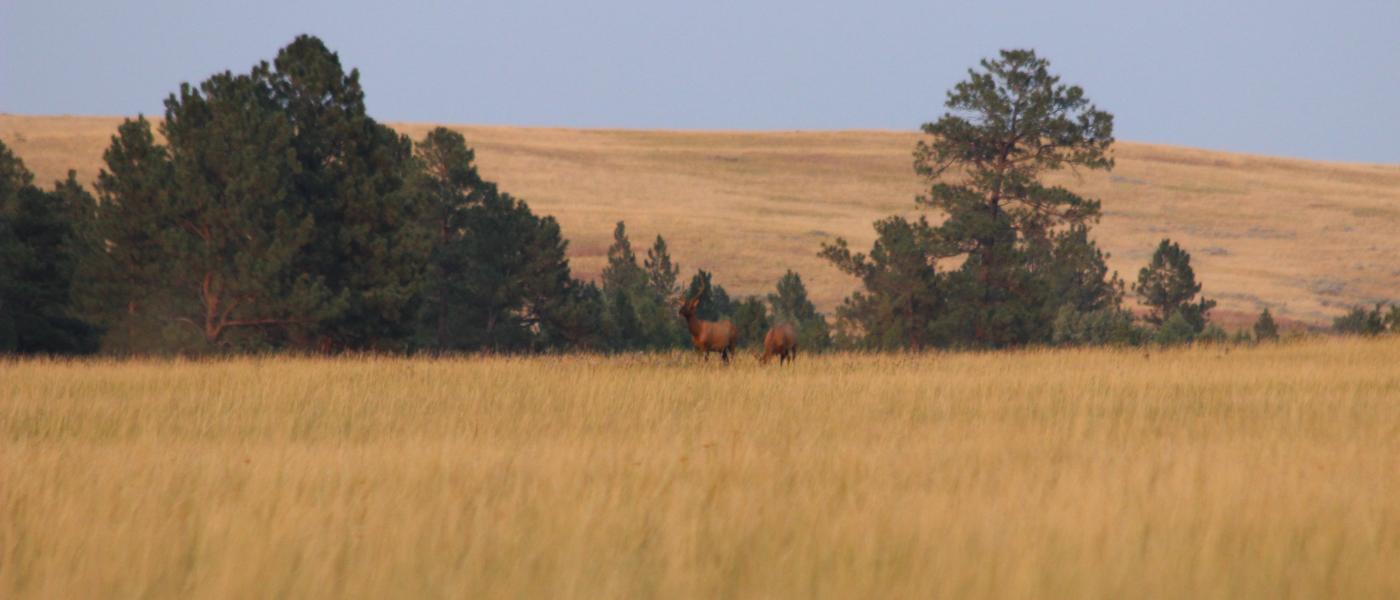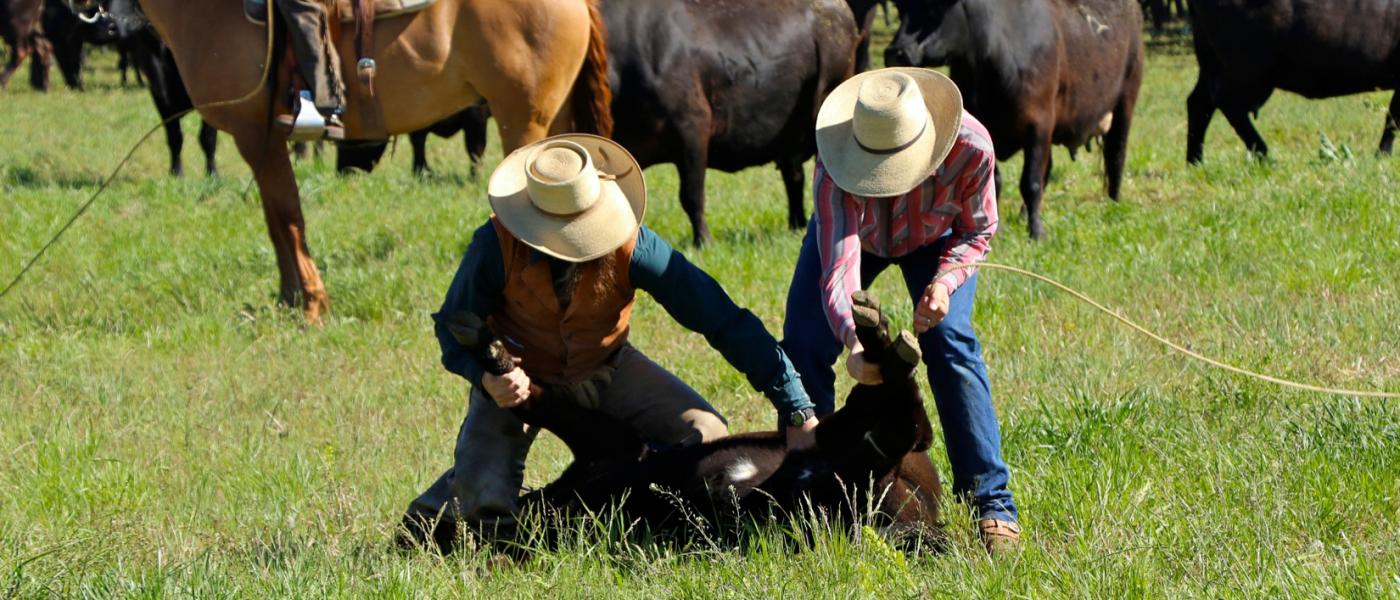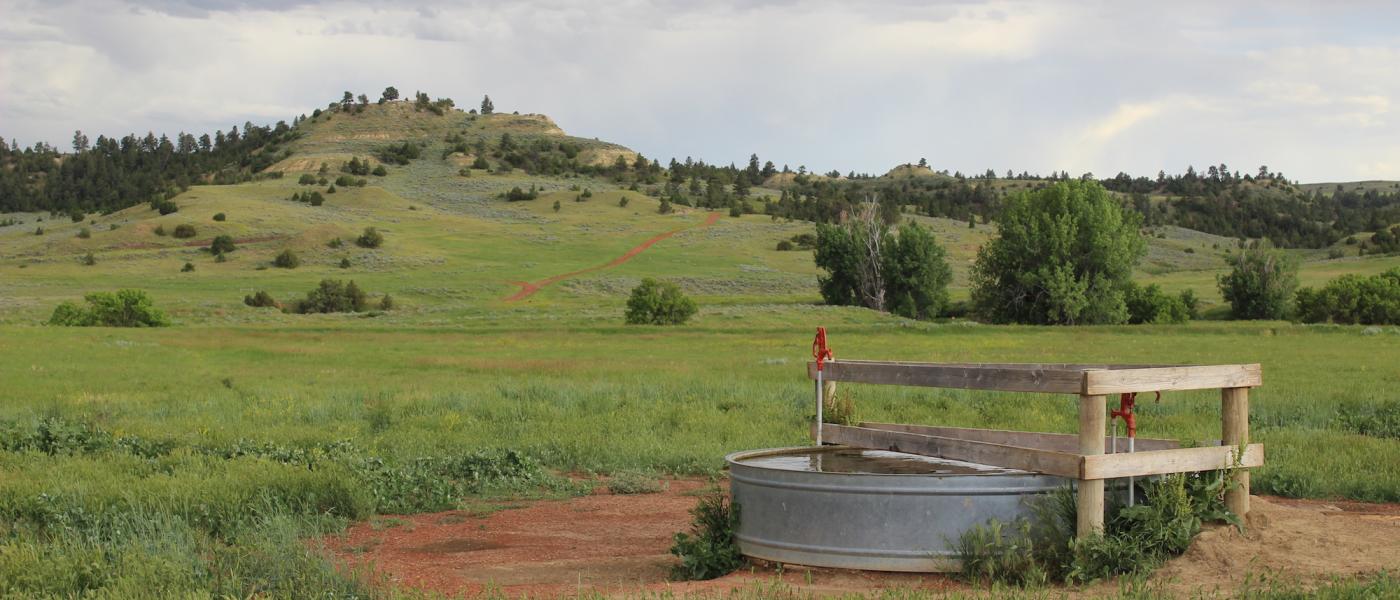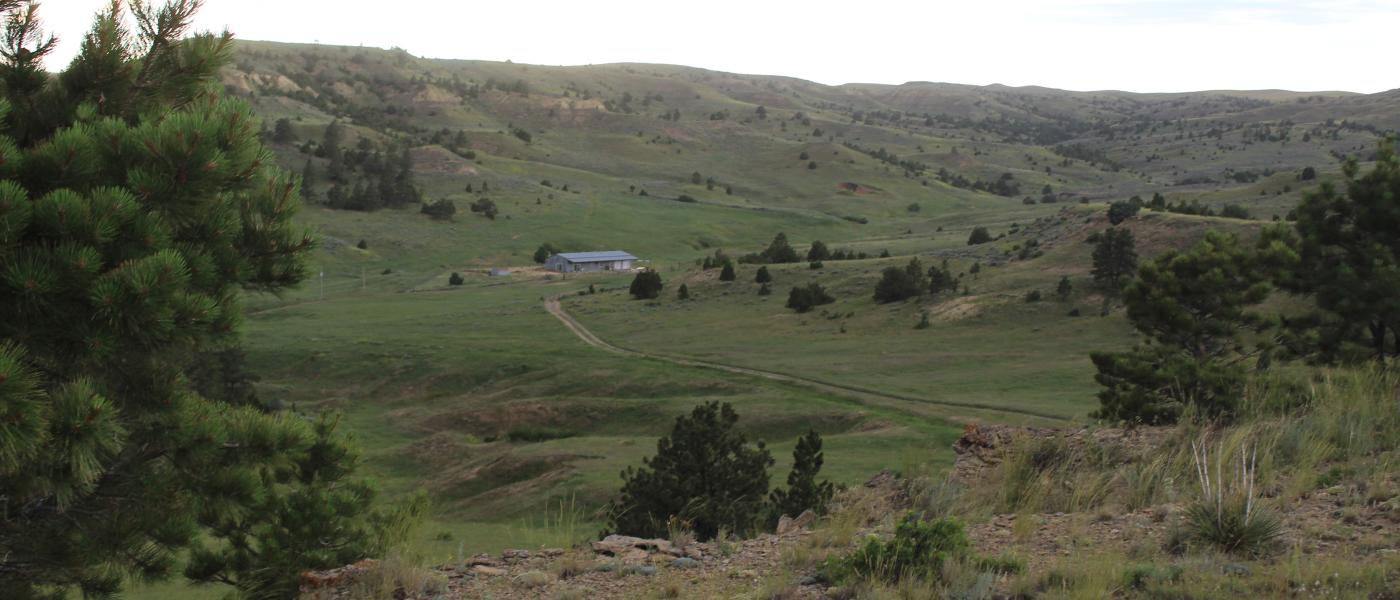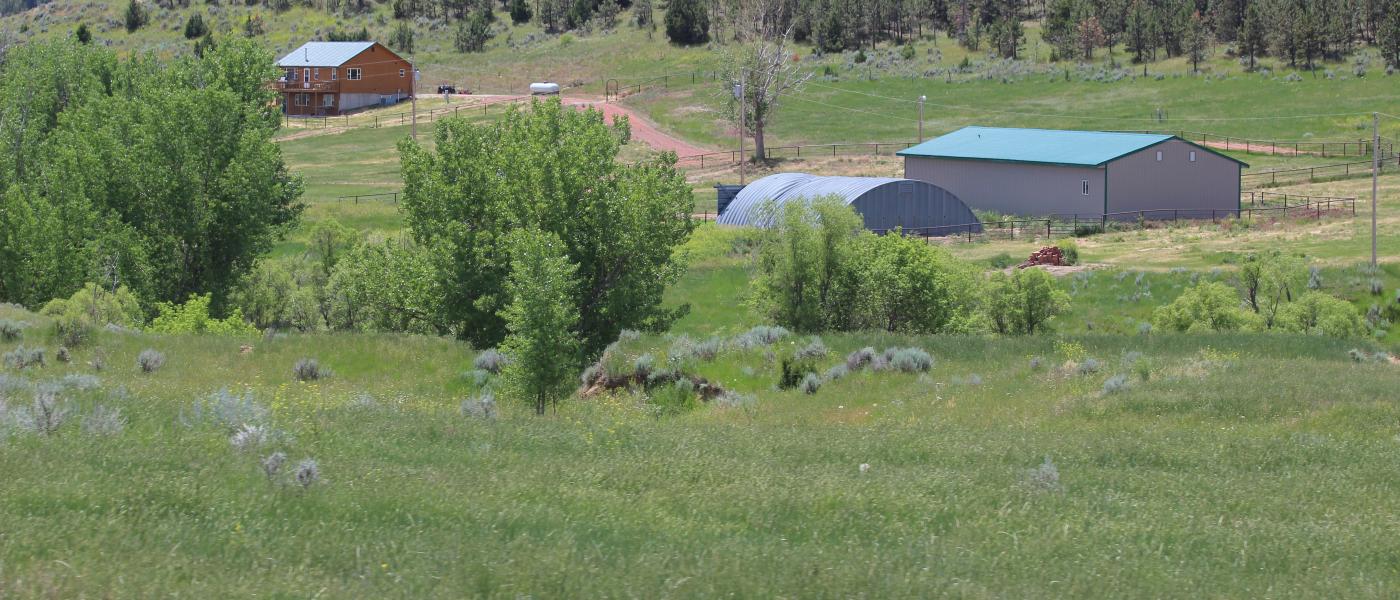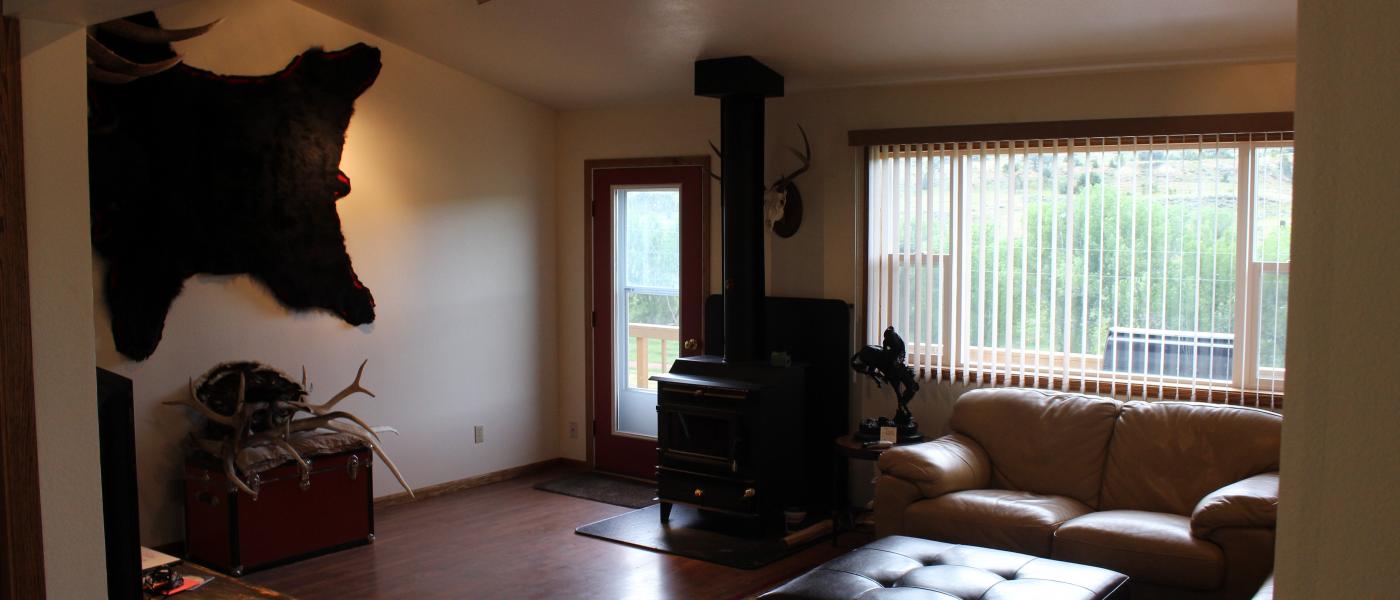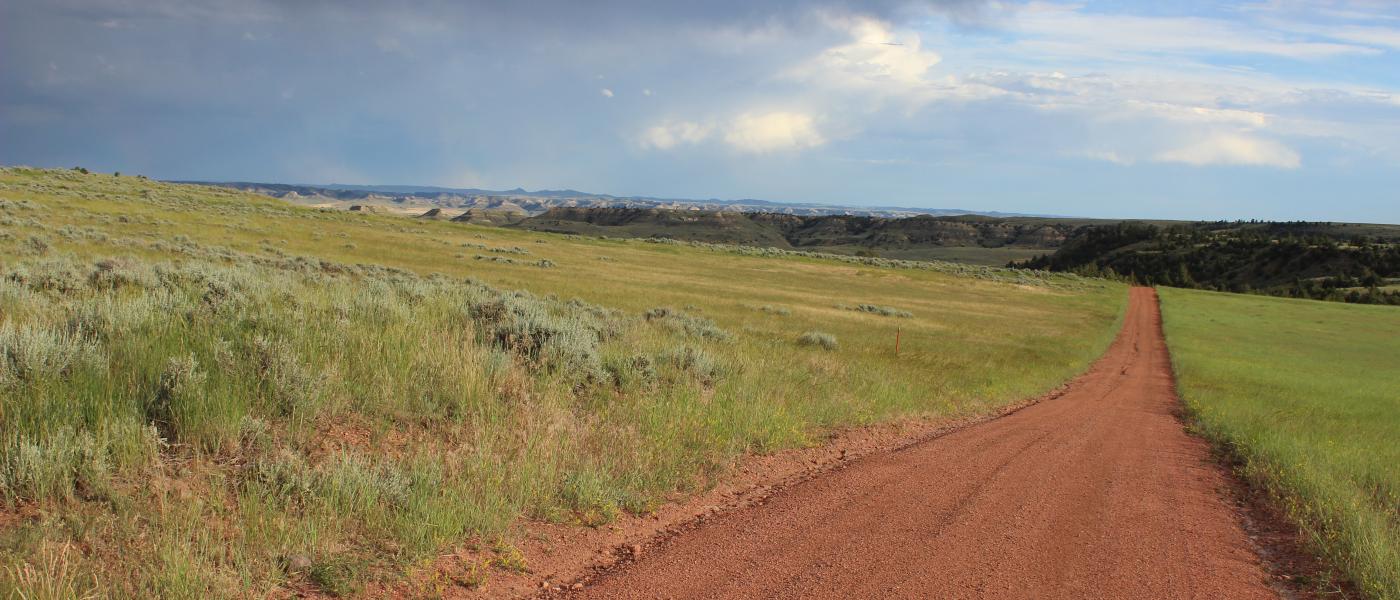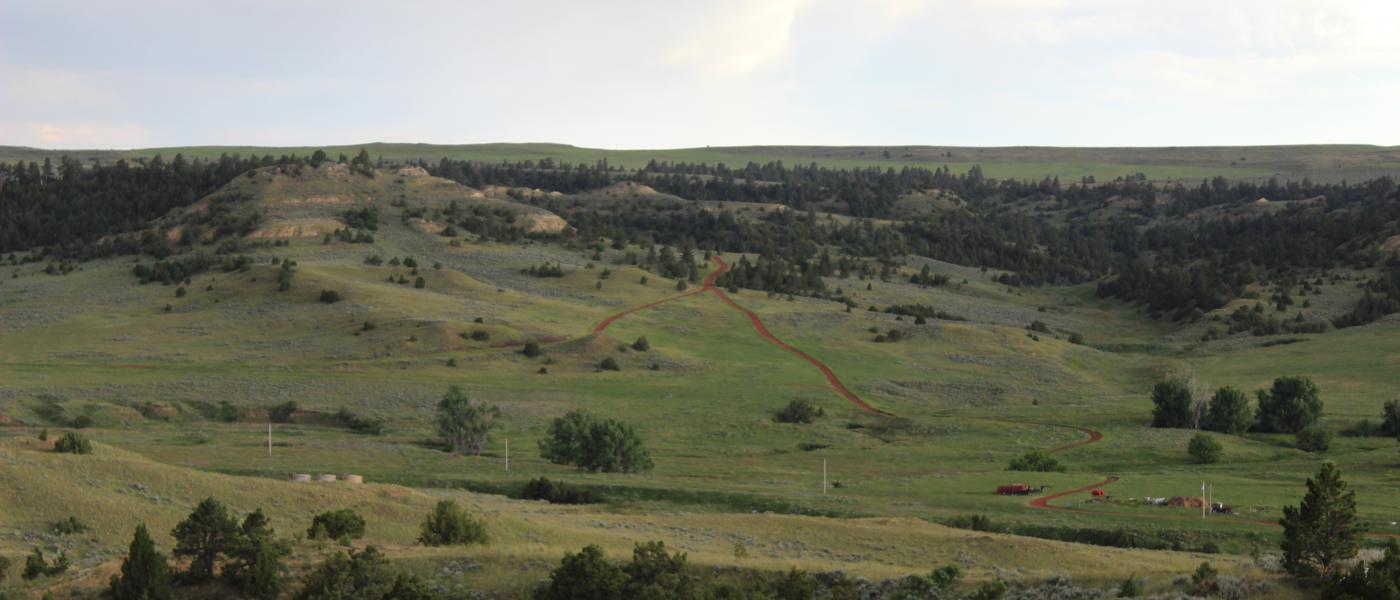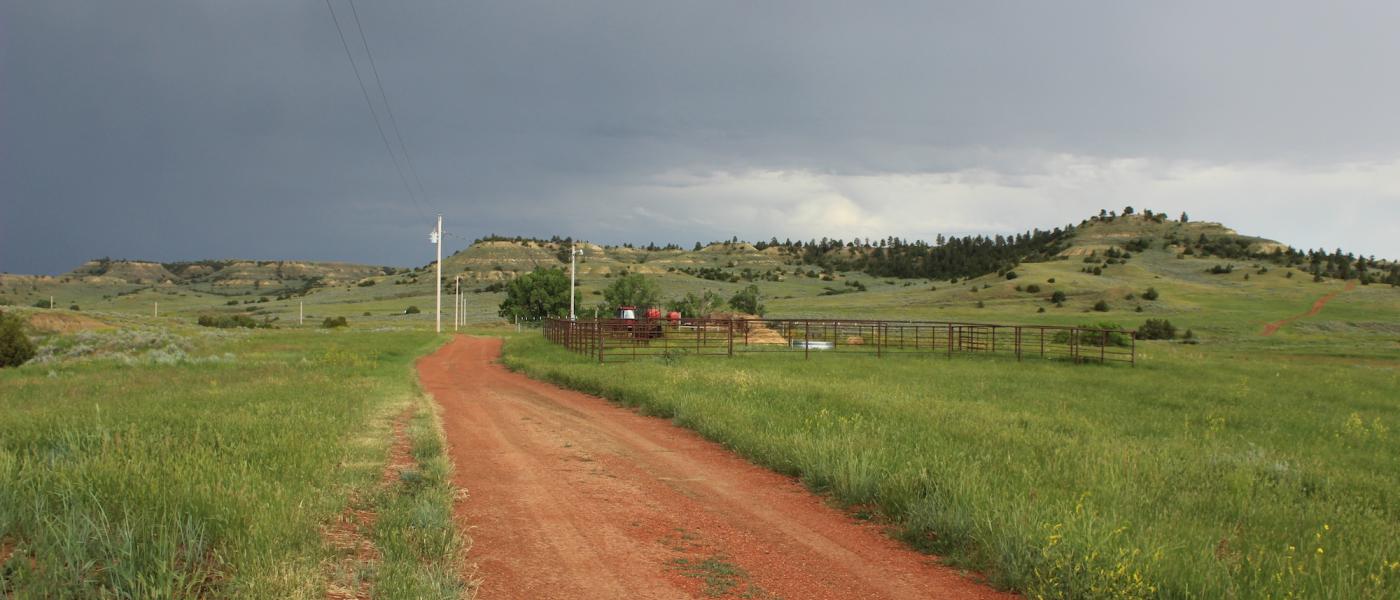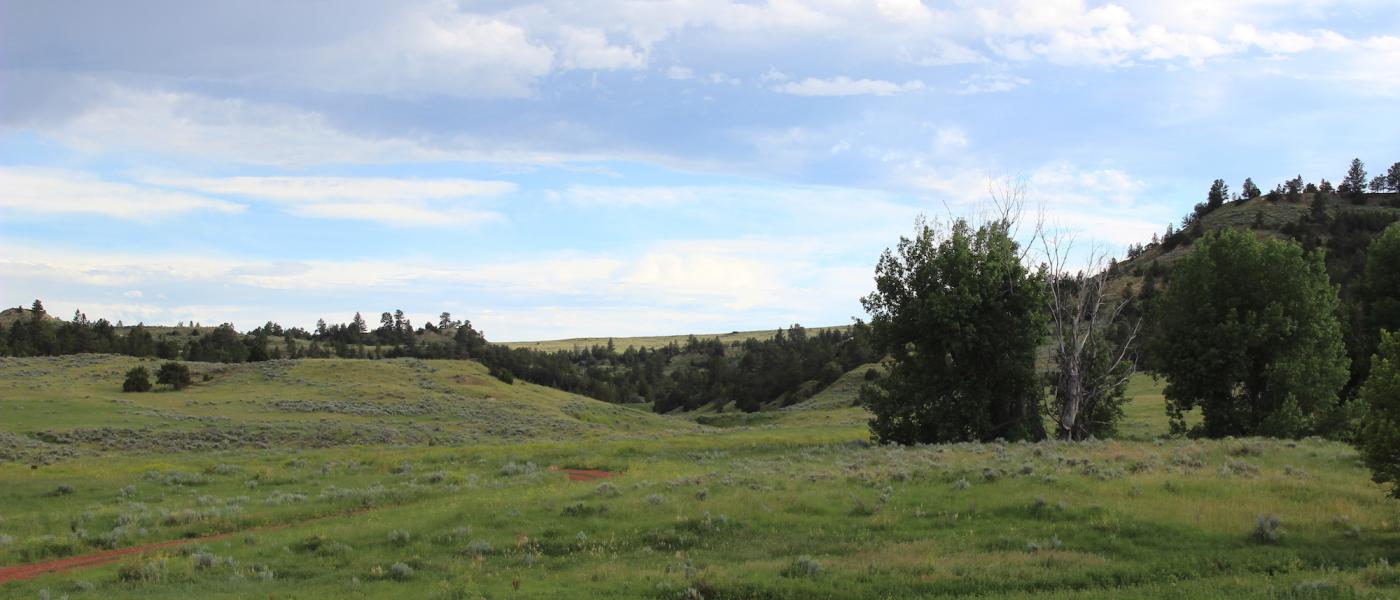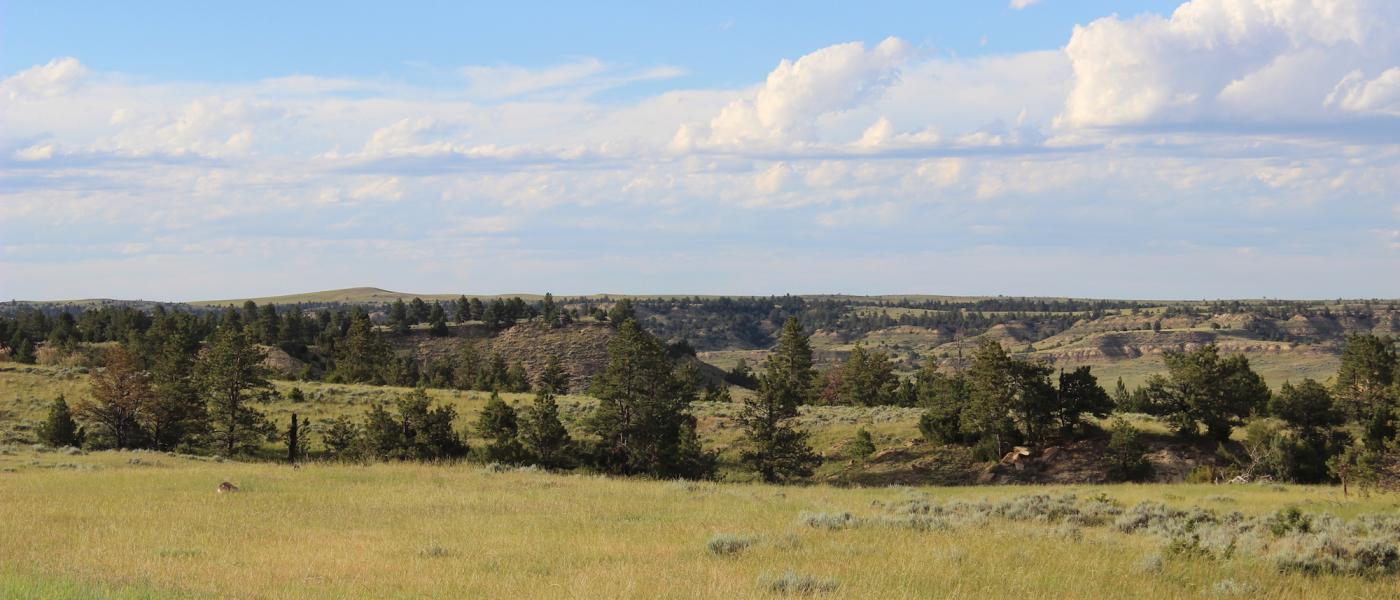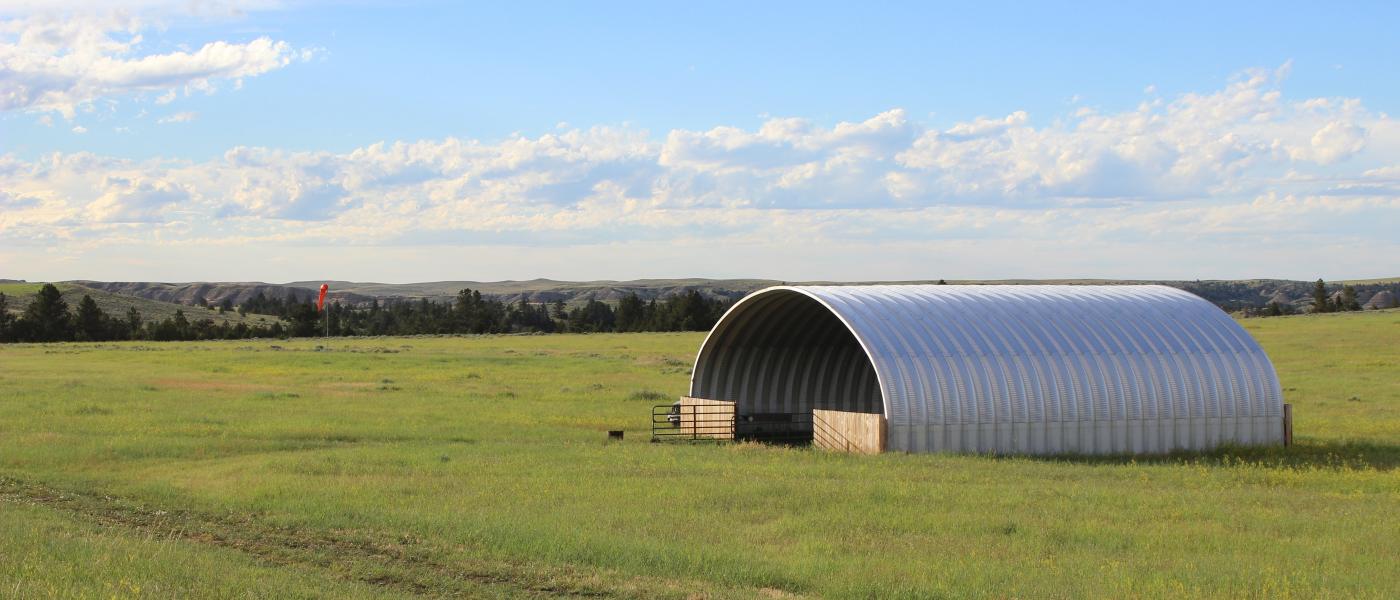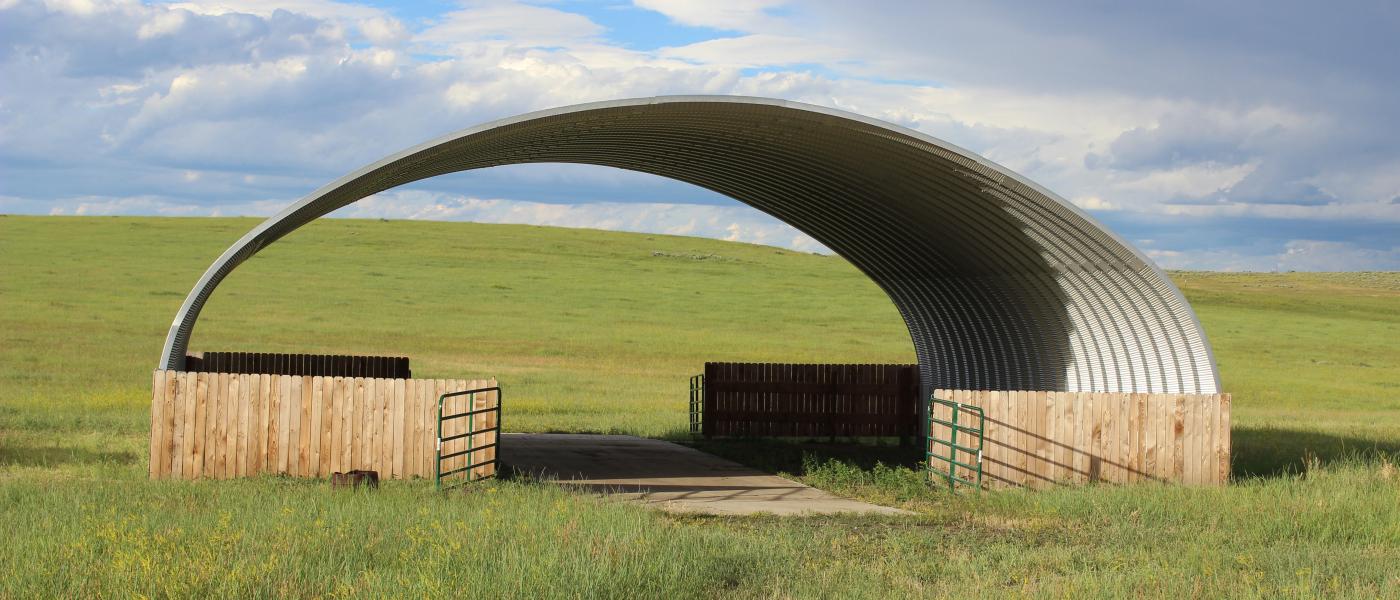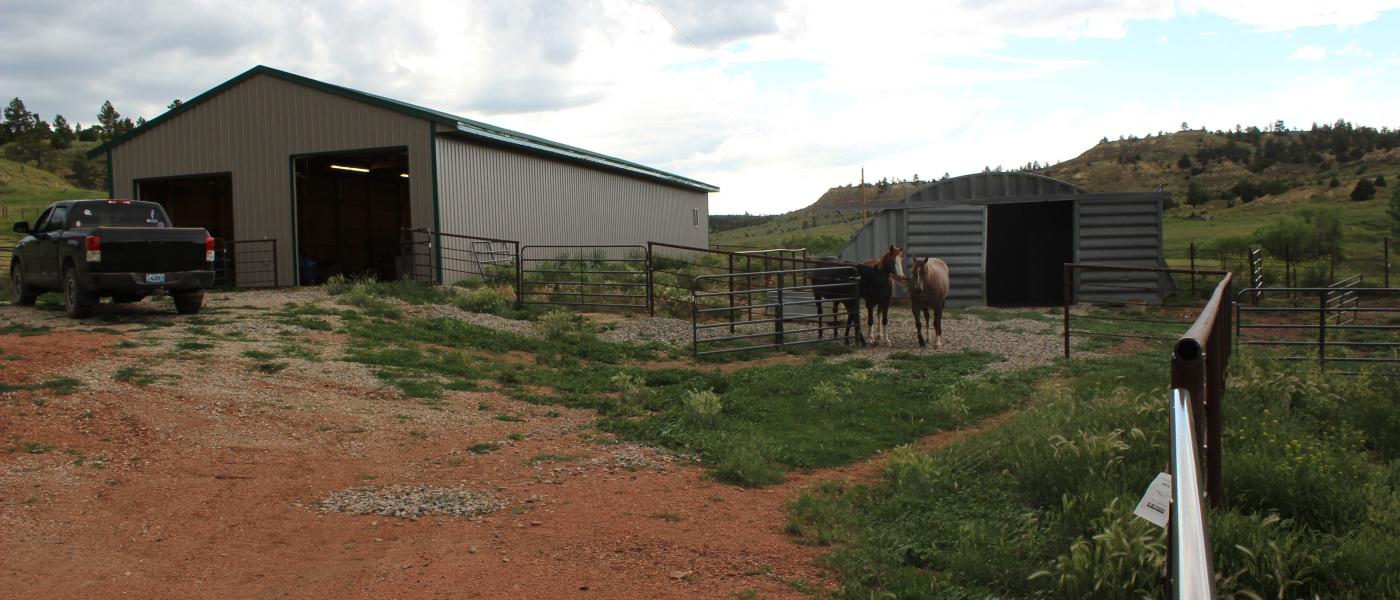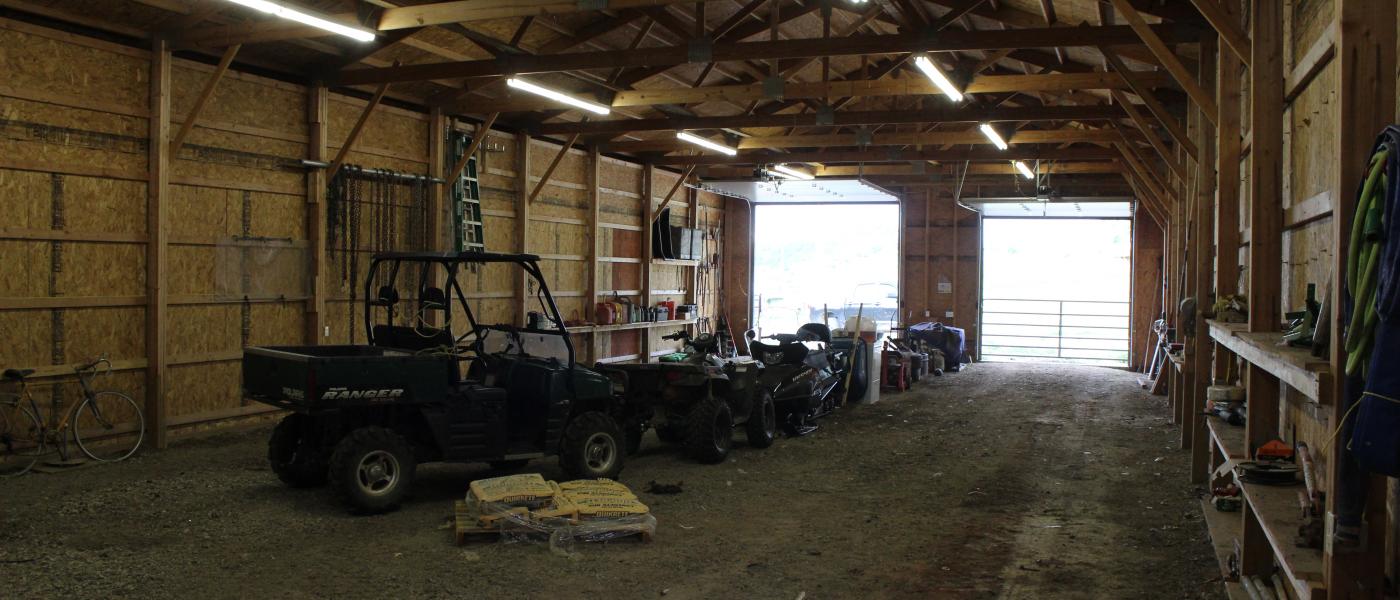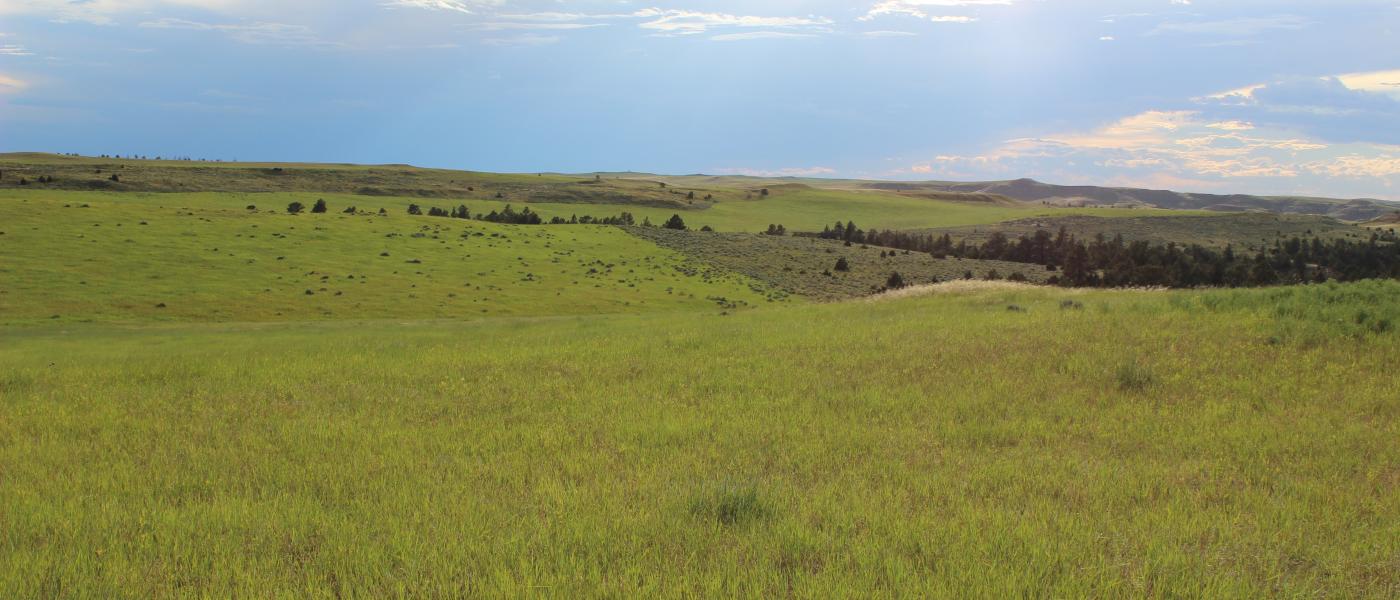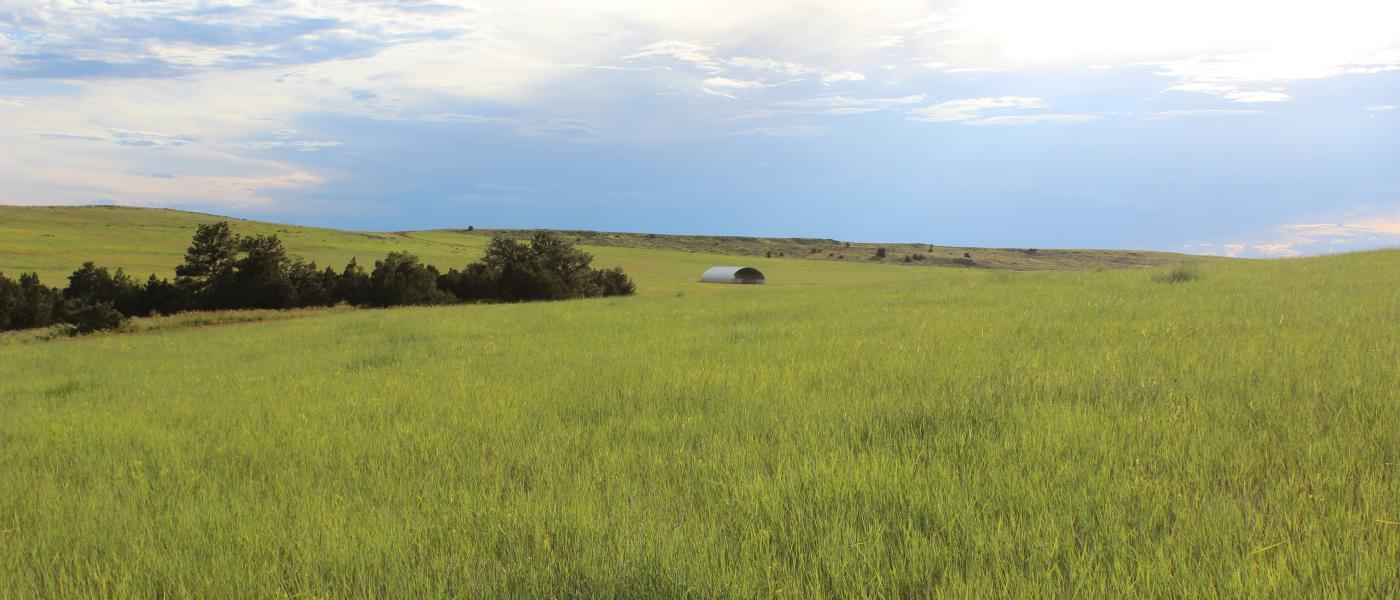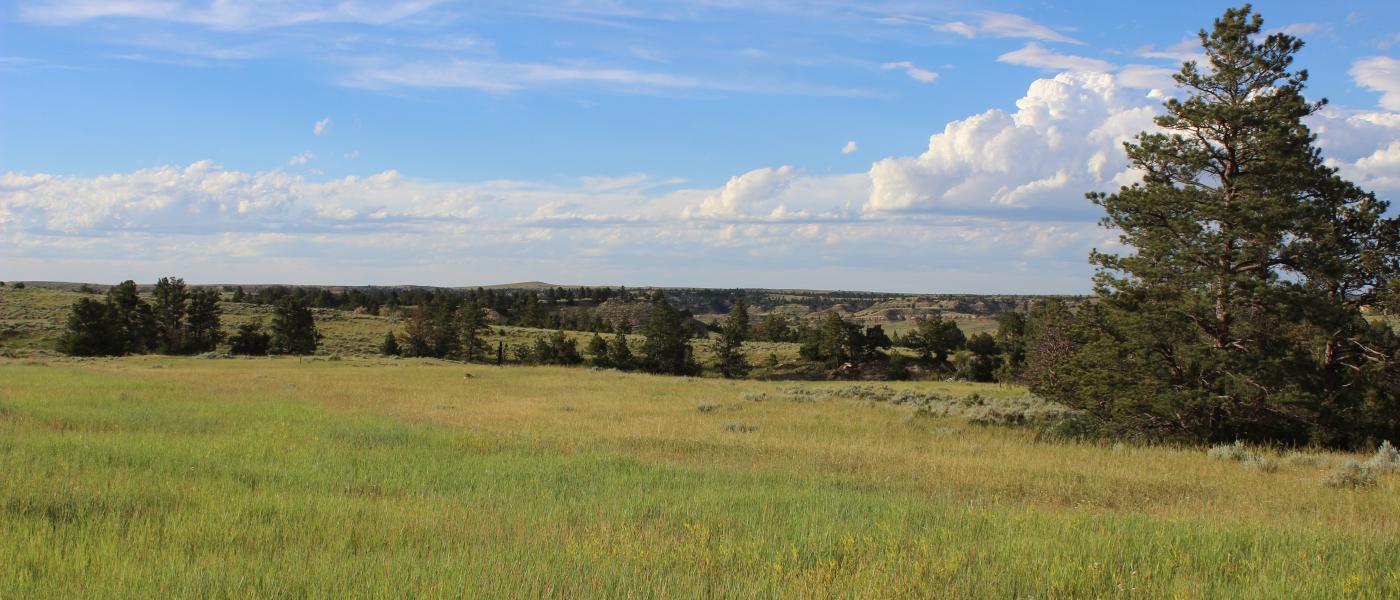 Wyoming Montana Border Ranch
Sheridan and Powder River, Wyoming and Montana
Sold
Listed at $5,400,000 | 10,287 ± total acres
Wyoming Montana Border Ranch
Sheridan and Powder River, Wyoming and Montana
Sprawling across the Wyoming and Montana state line is a contigous block of 4,687+/- deeded acres, 3,900+/- BLM acres, and a private lease on 1,700+/- acres. The Maestri Ranch is a one of a kind property in the heart of big game and quality livestock production. Thick pockets of ponderosa pine and sage covered hills provide excellent cover and painted rim rock views. Gentle valleys and deep canyons create protection and iconic hunting terrain while rolling grass meadows provide reliable food plots. This is Powder River Country where the Rivers Run North, an area that has captivated the soul and still represents the spirit of the west.
Two nicely appointed homes are nestled in a fork of Fence Creek in Wyoming just a few hundred feet south of the Montana border. Electricity and telephone are provided to the buildings at the headquarters compound and two stock wells. Propane gas is used for heat, hotwater, and cooking. A house well and two septics serve the comfortable residences. A large enclosed shop provides good storage for equipment and processing of game. A small set of welded pipe corrals and a horse shed complete the working improvements. Two additional electric water wells and several catch reservoirs provide stock water through the ranch. Well maintained ranch roads provide excellent access through the property.
Know for bull elk in the 350-400 inch class and mule deer in excess of 170 inches the area is also rich in antelope, turkey and sharp tail grouse. Black bear, mountain lion, coyotte, and bobcat keep the habitat exciting and diverse. Having access from the north in Montana and from the west in Wyoming makes this an ideal base property for an outfitter or a family that enjoys the lifestyle of being a neighbor among massive ranches and abundant public lands.
The ranch can run approximately 200+/- animal units depending on supplemental winter feed, moisture and other conditions (see brochure for AU description). A large neighboring ranch has a grazing lease on the property that could be continued at the Buyer's option for additional revenues. Surface use agreements with oil and gas add nearly $20,000 of yearly revenues. The BLM grazing allotments runs for 12 months from March 1 to February 28 complimenting grazing rotation and increasing the wide open space around the ranch's deeded and private lease land.
The ranch is approximately an hour of pavement and 45 minutes of gravel from Sheridan, Ashland, or Gillette. Recorded easements across neighbors provide year around access on both the Montana and Wyoming ends of the ranch. The owner also uses a grass runway and airplane hanger to cut down on travel time and explore more of this vast area.The primary road into the headquarters is seven miles from Passaic County Road north of Clearmont, Wyoming. A two track road also provides access to the north onto Otter Creek Road south of Ashland making this property an incredible base camp to explore the Custer National Forest and hundreds of thousands of acres of nearby public land.
To view overlays such as FSA, Soils, FEMA, TRS, Contours, County Parcels and more click "View Full Screen" and interact with the map legend.
The seller and seller's agent are making known to all potential purchasers there may be variations between the deeded property lines and the location of the existing fence lines. Seller and seller's agent make no warranties with regard to location of the fence lines in relationship to the deeded property lines, nor does the seller and seller's agent make any warranties or representations with regard to specific acreages. Seller is selling the property in an "AS IS" condition, which includes the location of the fences, as they exist. Boundaries shown on any accompanying maps are approximate, based on county and state parcel map data. Prospective Buyers are encouraged to verify fence lines, deeded property lines, and acreages using a licensed surveyor at their own expense. Maps are not to scale and are for visual aid only. The accuracy of the maps and information is not guaranteed.